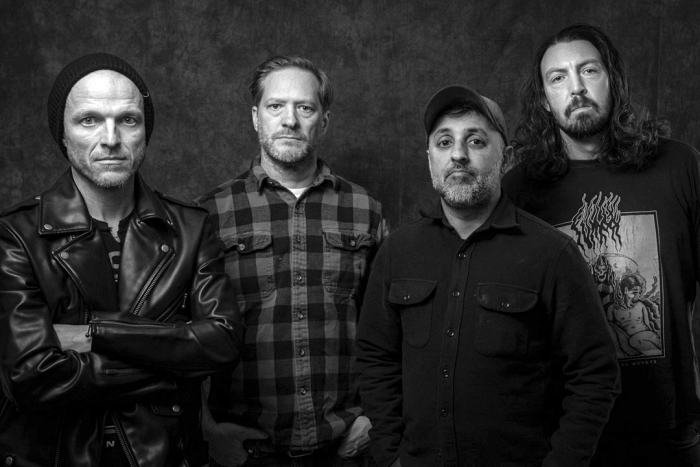 When a band features musicians that have also played in Battery, Hope Con, Darkest Hour, Suicide File, and The Explosion, you're going to get my attention. That's the case with Godcollider, a Los Angeles-based group with a ton of Discography credits between them.
Godcollider's members obviously have roots in both the hardcore and metal scenes, but their sound leans a bit more to the latter's side. There's also a sinister-like vibe to their songwriting, which was first heard on their self-titled 2018 EP.
In additon to their upcoming performance at the Indecision Records 30th Anniversary shows this summer, Godcollider and the Southern Californian label are teaming up for the forthcoming release of the band's new EP, Unhallowed Blasphemies.
Today, No Echo is helping premiere"Perihelion," a track that sets the table perfectly for the EP: "Musically and lyrically I think 'Perihelion' is a great representation of how our sound has evolved from our first release with Indecision, and it really sets the tone for the rest of the EP," says guitarist Fred Ziomek. "
We definitely leaned into the anger and frustration of seeing how social discourse is continuously unraveling into violence all the while dividing humanity and driving a chasm between those in power and the rest of us."
Godcollider vocalist Todd Cooper had this to say about "Perihelion":
"Having grown up deep in Christianity, I am piqued by the things they are saying in culture. Their religion requires them to share their beliefs and some of them feel like they can't rest until everyone is 'saved' or at least sees things the way they do. When the rest of us disagree they become the victim and claim they're being persecuted, just because I don't want to live by their specific set of rules.
"Because they believe hell is real they do everything they can to stay out of it, even if that means making the rest of us miserable in the process. They're creating suffering for the rest of us by trying to alleviate their own."
Unhallowed Blasphemies will be released in late summer via Indecision Records.
Godcollier on social media: Facebook | Instagram | Bandcamp
***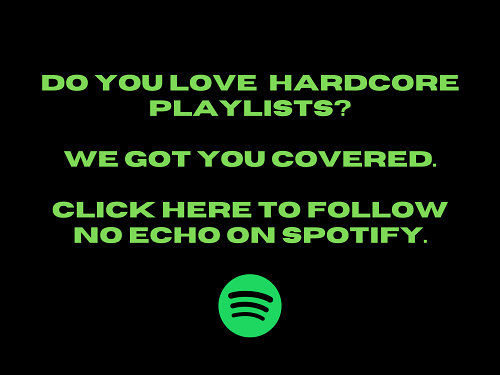 Tagged: godcollider