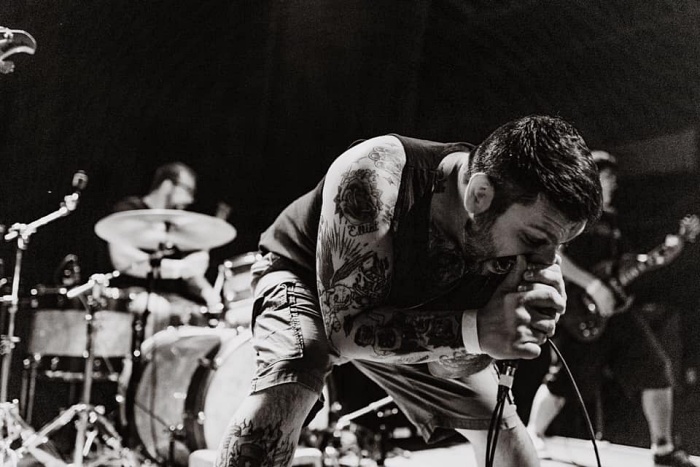 Based out of the American ski heaven that is Vermont, The Path is a hardcore band featuring musicians who have spent time in such like-minded musical outfits as Contra (LI), As We Were, and Crucial Times. Earlier in 2019, the group issued Chaotic Good on State of Mind Recordings, an LP filled with raging hardcore that previously landed them on this very site.
With 2019 drawing to a close, The Path have decided to drop a music video for "Don't Drink the Water," the second cut from Chaotic Good, and No Echo has its premiere for you today:
"The song focuses on mentally breaking from the deception of capitalism," said the group via email about the track. "We worship hoarders that benefit from suffering and punish ourselves for not being them. It's an exhausting way to live and I'm over it.
"Don't Drink the Water" lyrics:

Priorities are changing, the war that we're waging is going to free us all.
You can keep it, you can eat it, you can roll in it until you die.
You keep the lies and we'll take the rest.
Chaotic Good is available on vinyl via State of Mind Recordings, and it's also up on The Path's Bandcamp page.
***
Donate a few bucks to help with No Echo's operating costs:
Tagged: the path