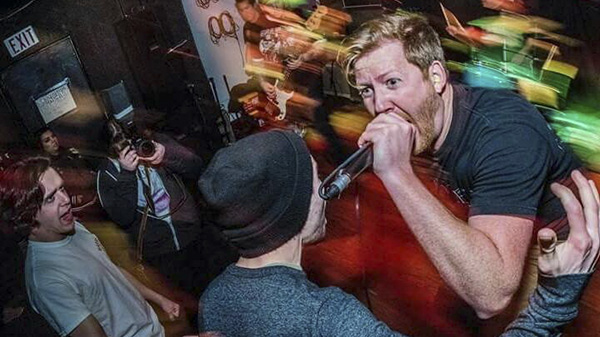 Michigan hardcore outfit Great Reversals have already released a grip of EPs and splits, and are now gearing up for the release of their debut full-length, Mere Mortals. The album will be issued by three labels—State of Mind Recordings, Bitter Melody Records, and Hydrogen Man Records—sometime this spring. With a sound that mines from the same influences as '90s bands like Trial, Morning Again, and Unbroken, Great Reversals has teamed up with No Echo to bring you the premiere of "Take This Life," a track from their forthcoming album.
"The lyrics for 'Take This Life' attempt to see through the eyes of a mother-to-be who's just lost her child," says Aaron, vocalist of Great Reversals. "My wife and I know personally the confusion, self-blame, and doubt that accompany miscarriage. Broadly speaking, as I've written in the Mere Mortals blog series I'm working on: 'This song stands with those who've lost—in an instant—their ideas of what the future looks like, and the grief that comes with having to let go of what could have been.'"
Mere Mortals can be pre-ordered from the following: Great Reversals' Big Cartel store, State of Mind Recordings, Bitter Melody Recordings, and Hydrogen Man Records.