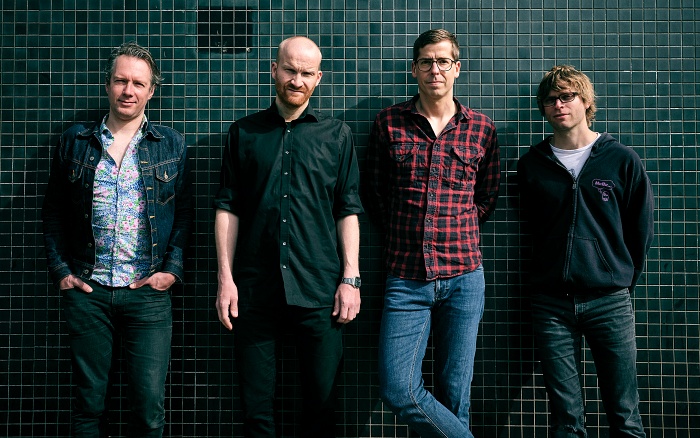 Just last week, my friend Nick Vance (Deep Sleep, Kent State) sent me a link to a band he knew I would love called Entropy. Based in Hamburg, Germany, the quartet have cooked up a sound that brings to mind Sugar, Quicksand, and the poppier side of bands like Catherine Wheel and Swervedriver.
It's impossible to pack those musical influences into one package and not gain me as a fan.
Since I hadn't heard of Entropy yet, I figured most No Echor readers probably hadn't either, so I reached out to guitarist/vocalist Hans Frese to find out more about the group and their latest album, the excellent Liminal.
Give me the backstory on the formation of Entropy.
I had basically quit music 15 years ago after having played in a bunch of emo and hardcore bands. Then, maybe precipitated by a psychological crisis I found myself in, new ideas for songs started to flow near the end of 2016. I also made use of fragments that I had recorded over the years, and even stuff from my teens... Suddenly, there were these songs I was really happy with.
Quite a surprise after a decade plus of writer's block! So I made demos at home, reached out to old (and new) friends and found the other people that now comprise Entropy: Benjamin, Jens, and Philipp. Soon, we started playing gigs and made plans to record an album. So far, it all worked remarkably well!
How would you describe the band's sound? My friend mentioned Sugar, Quicksand, Catherine Wheel, and Starmarket when he first sent me a link to your record, which I agree with.
I agree, too! Especially Sugar, since they're my all-time favorite band. I must admit that the post-hardcore element somehow crept in without me really planning for it — which I love!
The deal was basically sealed when our drummer dropped Snapcase as a reference point for the drumming on certain tracks of the album... So overall, I'd say we're playing straight-forward, loud rock music with tons of open guitars and occasional shoegaze elements. And buried in there are pop hooks, too!
Tell me about Liminal and how the material came together.
The record basically deals with different aspects of anxiety, and even though the lyrics are at least partially quite bleak, the music also carries a hopeful quality. At least to my ear!
The lyrics draw upon writers like Philip K. Dick or Karl Ove Knausgard, who I consider fellow travellers on the thorny road through psychological torment... The title "Liminal" was chosen because I feel that the songs really transported me from one stage of my life to a new something that I don't yet entirely understand.
How has your local scene received you? Is there a big audience of people there that love that kind of music? Also, what are some bands you guys feel a kinship with?
Well, our local scenes have been good to us, mostly — we played gigs in established DIY venues around here, we worked together with a local skate company called KOLOSS on our video for "The Enemy Doesn't Sleep," and there were various other acts of kindness towards us that we're very grateful for.
The question whether there is an audience for our kind of music over here though — I'm not really sure about that, to be honest. I feel that what we're doing is a bit different in that we're not really flashy or proggy or twinkly or anything like that - it's basically plain ol' big rock. and maybe that's a bit too quaint for a few people, though it might be exactly what others are looking for.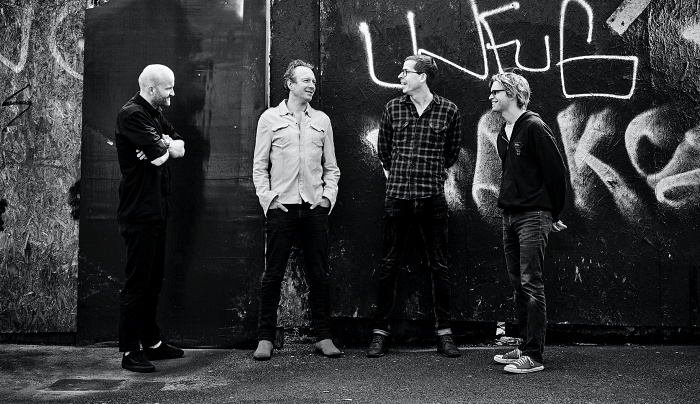 Liminal is available now via CrazySane Records on both vinyl and digital (cassette coming later this month). Stay tuned for a limited edition screen printed run of the vinyl coming in January 2021.
Entropy on social media: Facebook | Instagram
***
No Echo has launched a Patreon with 3 tiers offering all kinds of hardcore-related goodies to help support the site:
***
Tagged: entropy