Cody Ganzer is a 23-year-old photographer from Orange County, CA who loves documenting the local punk scene in his region. I was recently introduced to Cody's work via his Instagram page and decided he would be a great addition to the site's Photographer Spotlight series.
Where were you born and raised, and were your parents into the arts?
I was born in Oceanside and raised in Whittier and have lived in Huntington Beach for the past 14 years! Besides living with my dad in New York for two years, I have lived in California my whole life. Both of my parents were artistic people but nothing serious, I think they both liked to draw and paint and things like that. Most importantly they always encouraged me to express my self in artistic ways as I was growing up, and have always been my biggest supporters when I finally got into photography. Both of my parents have always pushed me to go after whatever I wanted.
What came first, your love for music, or your love for photography?
Its hard to say which came first as they both came on very slowly and randomly when I was younger. Then around the time I was 14-16 I really developed a love for music and photography, separately. I moved to New York when I was 16 and took a film photography class in high school and was instantly hooked on shooting film. Because I was the new kid at school and didn't make friends very well, I spent all my free time taking pictures and listening to music and finding new artists to listen to. I was always asking someone to drive me around so I could go out and take photos.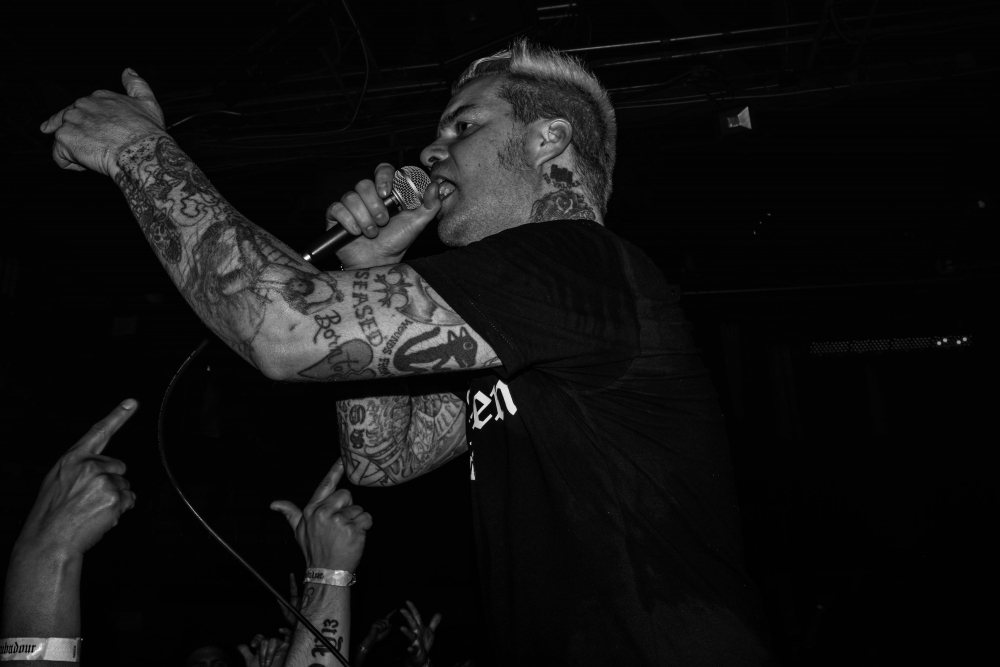 What was your first musical love?
When I was around 7 or 8, I had a bunch of random CDs I would listen to including John Mayer, Eminem, and Usher. I wasn't all that into music at that time and I could have lived without it then. I was like 13-years-old when a friend of mine showed me a hip-hop group called Jedi Mind Tricks and instantly I was obsessed and all I listened to was hip-hop for the next few years. Then, when I was 17, I found out about punk rock via my mom taking me to a Social Distortion show and I never looked back. I still listen to hip-hop every now and then, but punk music is what I relate to most! I listen to so many different types from Rise Against and Anti Flag to RVIVR and Iron Chic. Bad Religion, Social D, Dag Nasty, and others all have a spot on my playlist as well.
Who were some of the photographers you looked up to during your formative years?
Honestly, until about a year or two ago, I didn't know any photographer names. I knew I loved photography and certain styles that I saw in skateboard magazines or museums that I went to, and I was always drawn more to black and white photography but there weren't any photographers in particular that I looked up to.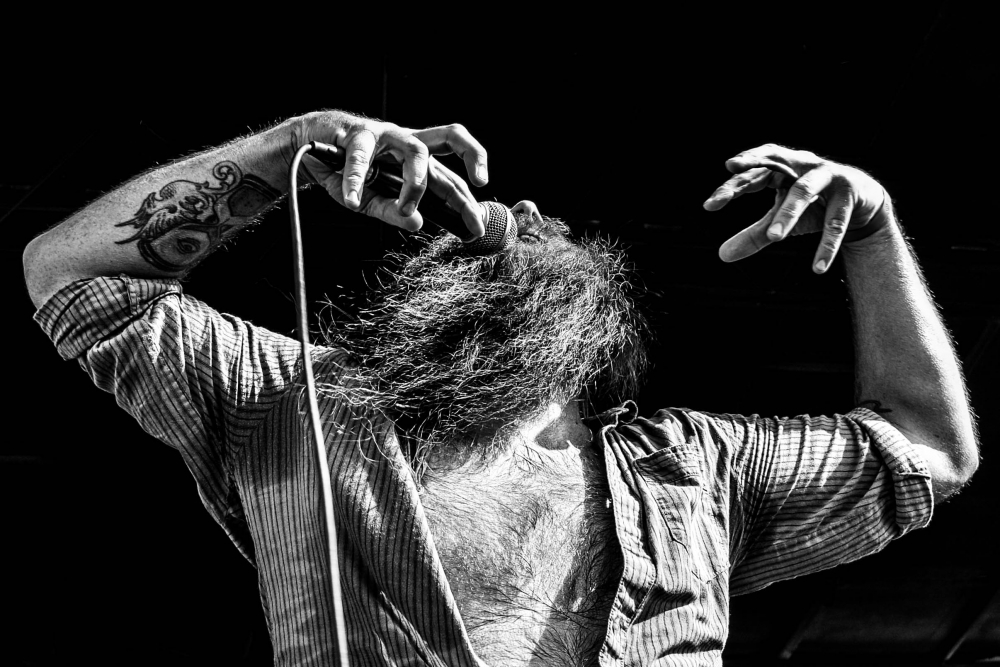 What is your camera and post set up?
The only camera I use for music photography is a Nikon D3300 and the only lens I have is a Nikon 20mm 1.4. Every photo I have ever taken at a show has been with this set up. I have tried multiple times to learn Photoshop, but I guess I don't have the patience or something so I only use Lightroom and it works fine for anything I need!
In terms of your non-musical photo work, what kind of stuff do you do?
I love to shoot film! I have a Nikon FM2 and I pretty much take it everywhere I go! I enjoy shooting anything that I can, I take pictures of my siblings non stop and lately it has made me want to get more into portrait stuff. I have always loved taking road trips to beautiful places so of coarse I love to shoot landscapes whenever I can. When I don't have time for a road trip but want to get out and shoot I head to the beach and do some street photography or just shoot random stuff. I try to shoot just about anything but I definitely like to keep it simple and don't do anything to crazy.
Who are some of your favorite bands to shoot?
I think that women are hugely underrepresented in the music scene so I try to shoot as many bands that are not composed of only men that I can, and this is actually how I got into shooting live music! Not that my photos are going to make any difference in that but I do enjoy shooting photos bad ass women in bad ass bands! I will pretty much try to shoot any band that I listen to and I have been lucky enough to be able to shoot some of my favorite bands! I would have to say Rats in the Wall, War on Women, RVIVR, Iron Chic, Death by Stereo, Abjection, and Bad Cop Bad Cop have been some of my favorite bands too shoot so far. My favorite types of bands to shoot are when the vocalist doesn't play an instrument only because I feel like they are more active and energetic and you get more variety in your shots but like I said il shoot any band that I listen to!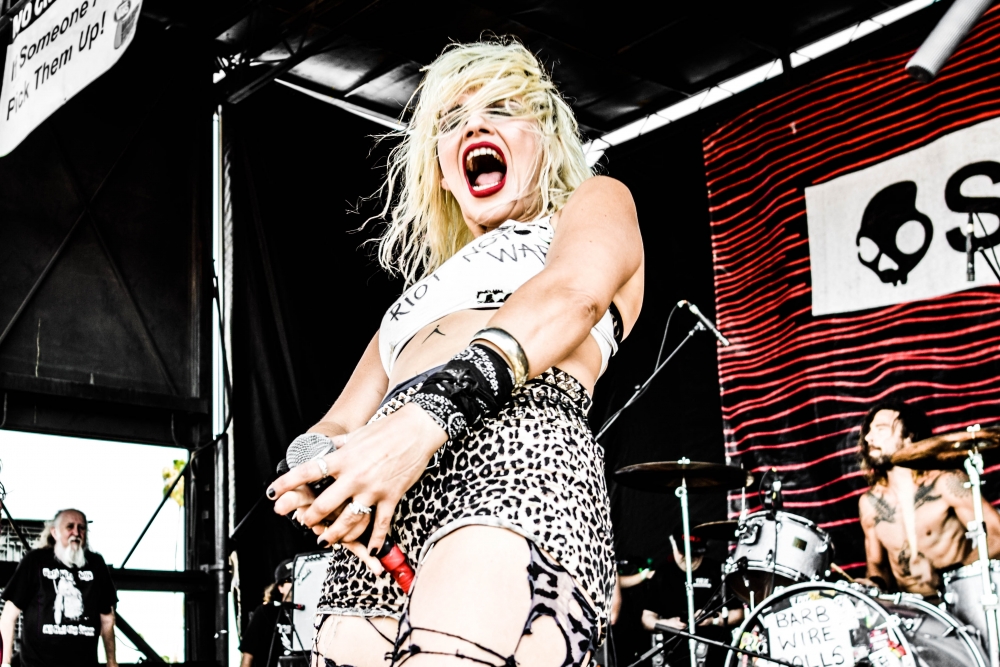 If you could go back in time, who are some bands that you would have loved to shoot?
Rage Against the Machine! Zach de la Rocha is one of my favorite vocalists of all time and shooting them back when they were getting big would have been awesome! Some others I would kill to have been able to shoot would be Avail, Minor Threat, Against All Authority, Latterman, Linkin Park, Operation Ivy, and Black Flag (Henry Rollins-era).
What are the toughest aspects to shooting live shows?
Lighting! As I said before, I have a pretty cheap camera and it does not do well in low light or when the lights are too bright it just washes everyone out. There have been times that I got home and only had like four usable photos from a show I just shot because of poor lighting and its the worst! I know I should probably invest in a little bit better camera eventually but for now I have to work with what I have. Also, because I don't often shoot for any publications (reason being that I'm horrible at writing reviews or anything like that, I try to stick to photos only), it's really hard to get press passes to certain shows, so I have missed shooting so many bands because I wasn't able to get a press pass, definitely a bummer.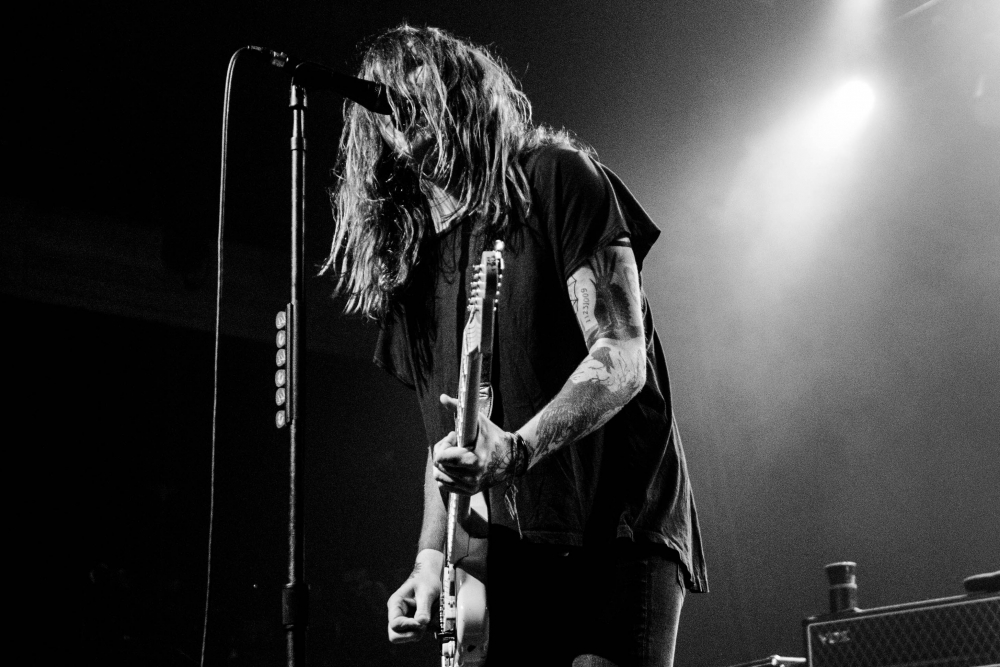 Tell me about some newer bands that we should all be on the lookout for.
Sincere Engineer just dropped their first record and its so good! Whitney from Homesick Abortions has a new band called Ursula, they haven't released any music yet but be on the lookout because I'm sure its gonna be sick. Davey Dynamite released Holy Shit last year and it is one of my favorite records. Rats in the Wall are an awesome local band featuring Brad Logan from Leftover Crack. They are releasing an EP called Warbound in a couple months. Se Vende, Western Settings, and Caskitt are all amazing bands out of San Diego that you should listen to. Jim Lindberg of Pennywise has a side project called Wraths that are awesome, they play a cover of "Fix Me" by Black Flag. That's all I can think of for now but keep an eye on my Instagram, I try to shoot newer bands as much as possible!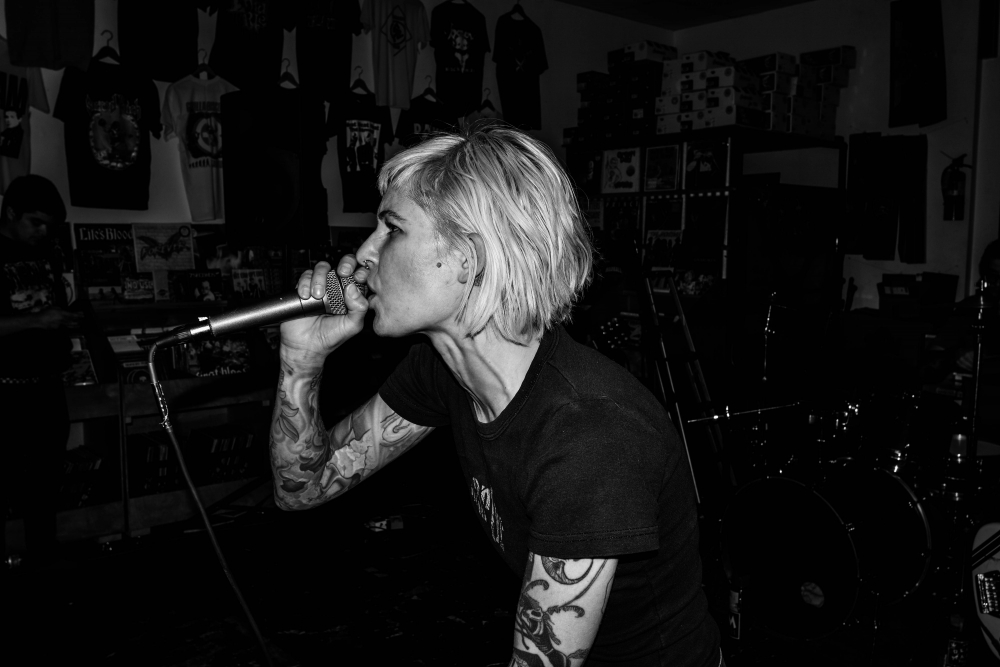 Who are some modern-day photographers that you admire?
Grant Brittain, Ed Templeton, Deanna Templeton, Mark Oblow, Jonathan Mehring, Mike Blabac, Jake Wickersham, Glen Friedman, Matt Day, George Muncey, Jason Lee, Ray Barbee, Ray Zimmerman, Fred Mortagne, Angela Boatwright, Erica Lauren, all of the photographers I have met at shows, and I get inspiration from pretty much anyone I follow on Instagram. I know most of these are skateboard photographers but that's what inspires me the most and that's what I grew up seeing in skate magazines and I have always been surrounded in skateboard culture.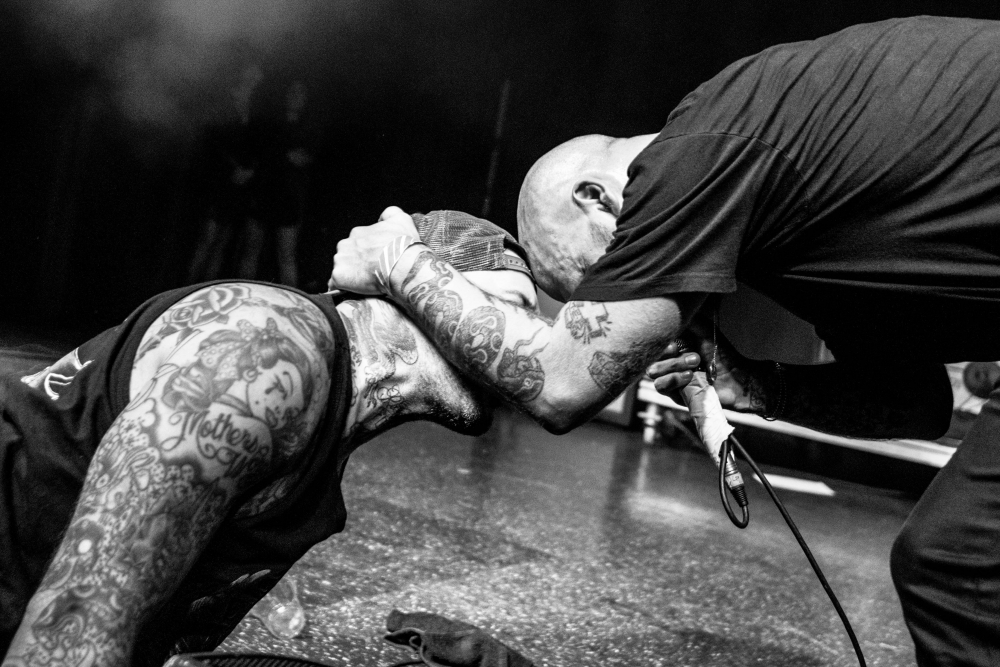 If you had to pick one of your photos that best encapsulates why you love shooting bands/artists, which one would it by and why?
These (embedded below) are hands down my favorite photos that I have ever taken. I just think they are extremely powerful and they speak for themselves. To me they represent me and my photography and what I love about shooting bands and listening to the music that I listen to.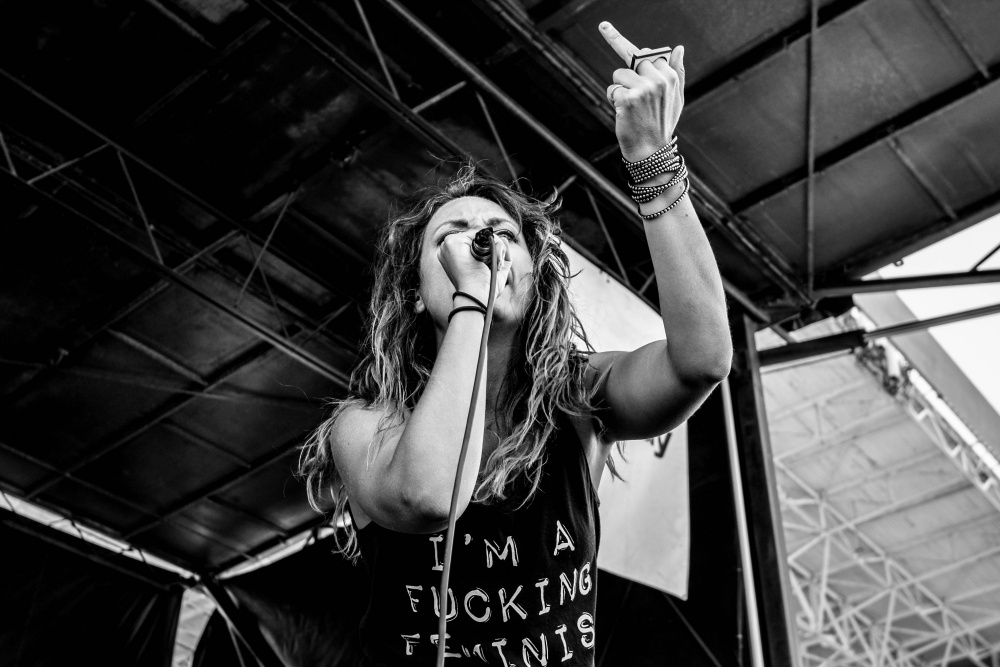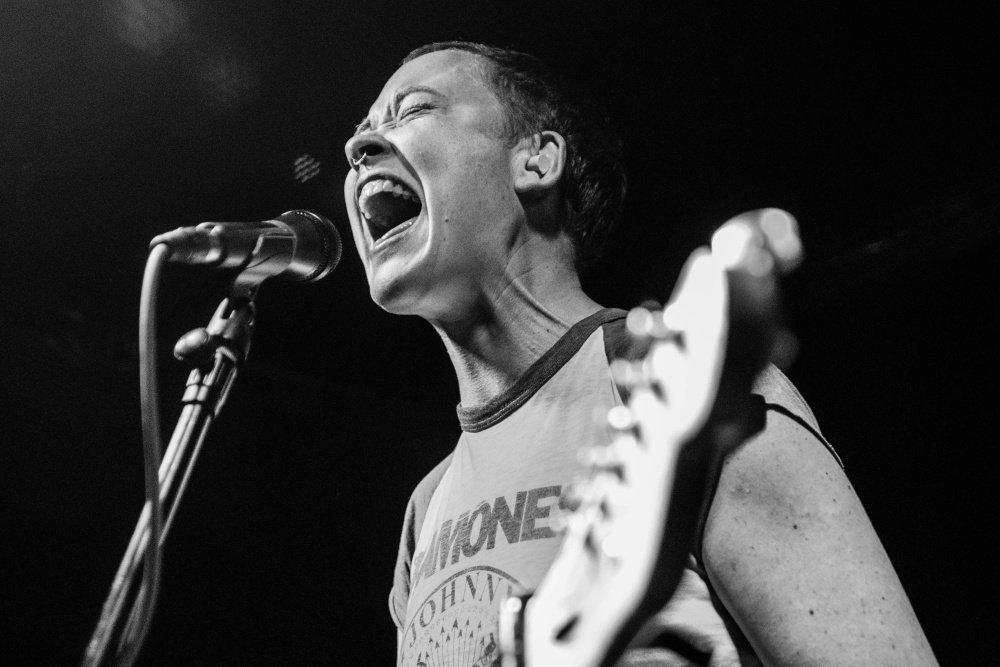 ***
See more of Cody's work on his website, and he's also on Instagram.
Tagged: photographer spotlight