One of the recent hardcore-related additions to Bandcamp (also on Spotify now) is Looters in Paradise, the debut EP from California hardcore band Clique. The four-song collection is a raw onslaught of politically-charged hardcore that fits perfectly into these fucked up times we're living through, especially here in the US.
"The concept has been thrown around in our homie group for years; wanting to have a band that is hyper political lyrically and in imagery but also come with a pretty ignorant sound that we all vibe," vocalist Joven wrote me a few days ago.
"A lot of us involved in the project have been tight with each other for a grip and playing music in various bands—Children of God, Lockstep, Graf Orlock, Power Alone. The problem historically being with this specific group that some of us lived down in Southern California and some of us lived up here in the Bay. We finally traveled a bit back and forth to write in 2020 but then things got more serious when the drummer homie, Elias (COG, Graf, Foreign Pain), moved to the Bay last year."
Joven continued with the Clique origin story: "Sean was already regularly writing and recording sick riffs like he does, and then we were lucky enough to loop in the homie, Benji (Trapped Under Ice), whom we somewhat recently met at a barber shop.
"In its current form, Clique is myself on vocals, Sean on guitar, Benji on bass, and Elias on drums, though we have a lot of musical/lyrical/artistic/live support from our wider talented crew—hence the name CLIQUE."
Looters in Paradise is a nasty-sounding debut, and Joven sent me his thoughts on the stylistic influences that played into that: "Musically we wanted Clique to sound like Lil Mr. E was in Slipknot, but I don't think we got it completely right [laughs]. I think it's all kinds of obvious in the record.
"We pull heavily from '90s style hardcore, a little bit from the nu metal babies we grew up as, and for sure the righteous moshable hits that are coming out of our local Bay Area scene. We listen to a lot of different music before practice. We love Earth Crisis, Vein, Jesus Piece, Slipknot, Bad Bunny, lowrider oldies, gang banger rap, French rap, and so on."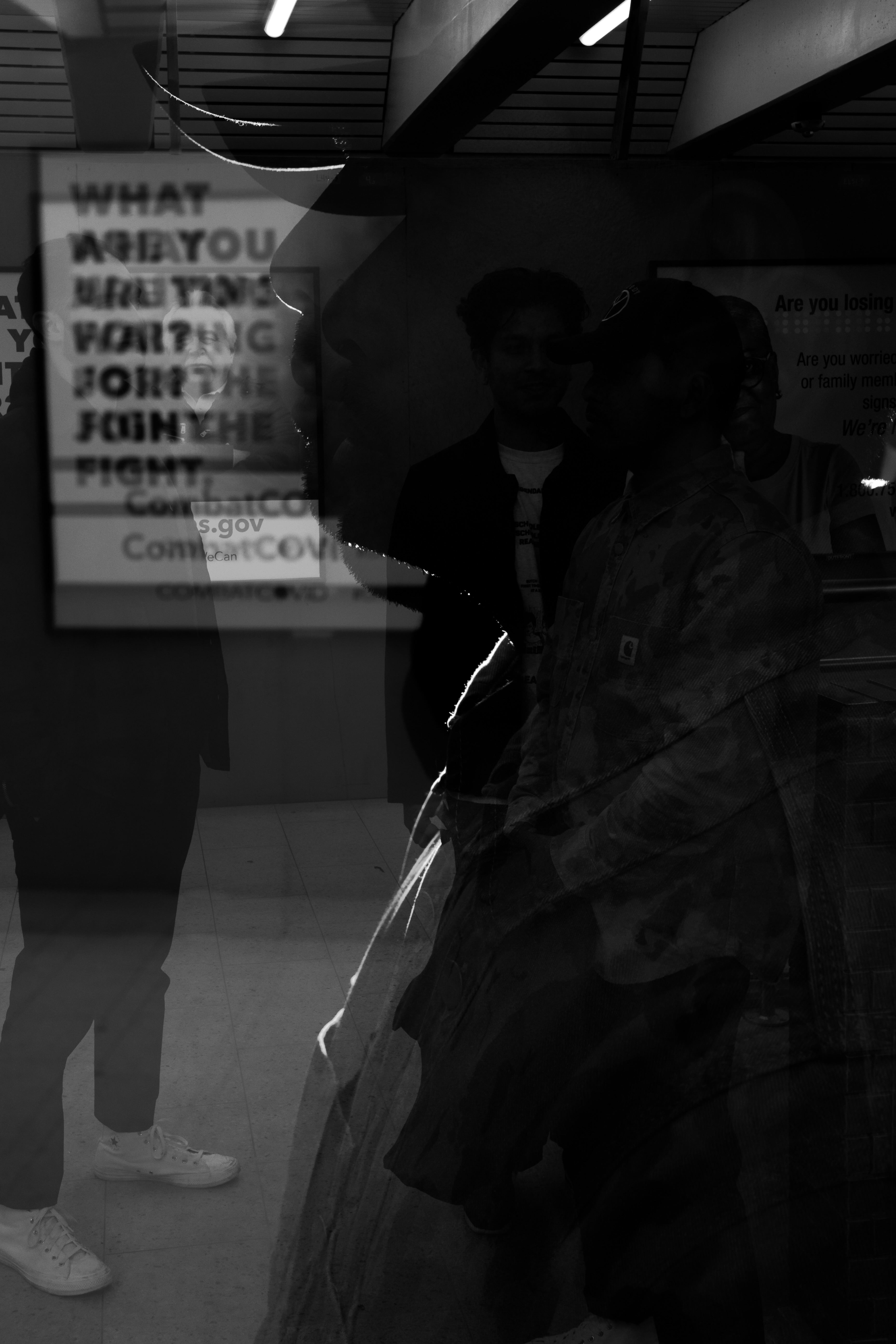 "Lyrically and imagery wise, we draw from our own people," Joven commented about the songwriting on Looters in Paradise. "Every homie involved is of color and grew up different but the same, if you know what I mean. Very influenced by radical people movements from past and present, plus our own familial upbringings in the areas we lived. California for real has a beautiful radical history that we try to lean into.
"We write songs about a range of things that plague our communities on the regular; the unavoidable racism upheld in Amerikan culture, the family and friends that have fallen victim to the ills of this system, and we write about how we try to internalize this dismal shit."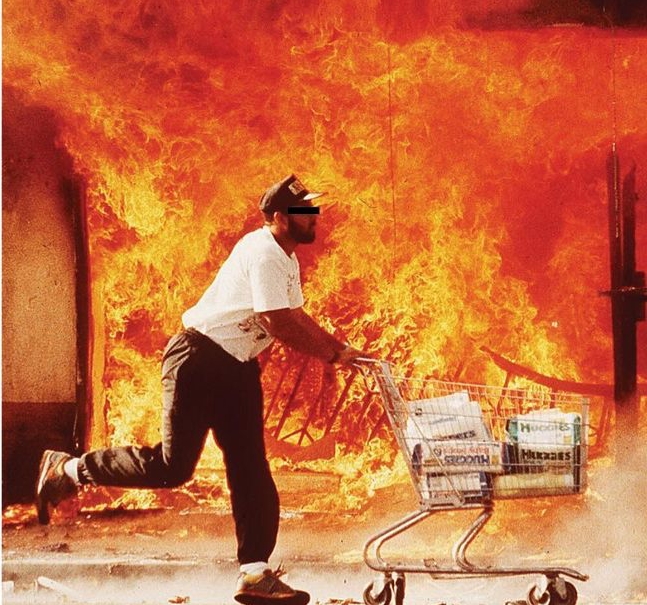 Lastly, Joven talked NorCal hardcore: "We live in the Bay Area so the scene is thriving and going off. Almost every band here is pretty dope and some even doing some crazy shit. Scowl just finished touring with Limp Bizkit and Sunami killing it everywhere they go. I feel like everyone is pumped and shows are packed with heads.
"As far as bands that people should be looking for, the world needs to get on with Big Boy, No Right, and Fentanyl from here."
Clique on social media: Instagram |Bandcamp
***
Help Support What No Echo Does via Patreon:
***
Tagged: clique