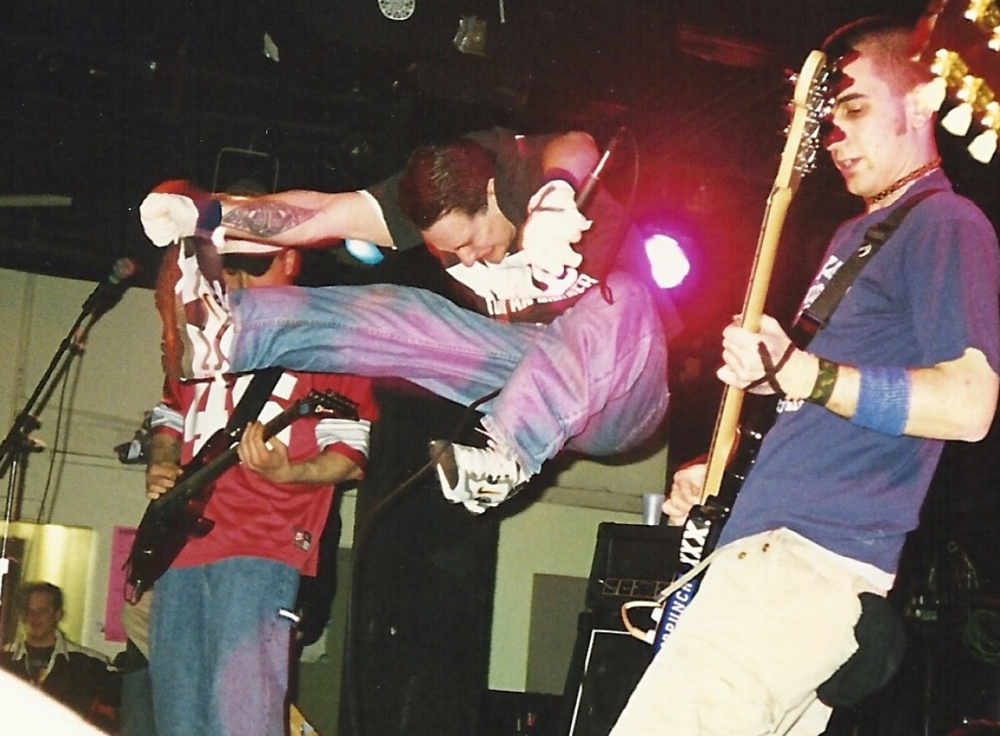 I've never met Casey Kulas in person. I've ever even seen his bands (Committed, In the Red) but I followed him on Instagram and saw him posting pics from the sidelines of Cleveland Browns games, then at the Cavaliers championship parade, so when I got the dumb idea to do this interview series, I knew he had to be on the list.
What follows is an interview I conducted by text message (it's so convenient).
First things first. Your transition from coreman into a life in sports. How did that happen?
After In the Red broke up, I kind of realized I needed to get moving on a career. During my time in bands I worked in nursing home kitchens. It was a pretty terrible job but it allowed me to do things with hardcore and I was able to listen to sports talk when I was at work. I was a huge [sports talk radio host] Jim Rome guy. My wife was convinced talk radio was something I could do. She had heard about a broadcasting school here in Cleveland and set up an appointment for me to check it out, so I went and met with them and I signed up that day.
One of the requirements was that you have to have an internship, so naturally I interned at the sportstalk station here in Cleveland. That led to me being hired part time working in promotions in 2004 and I turned that into a full-time gig about a year later. I ended up running the promotions department, being the station engineer and producer/co-host of the midday show.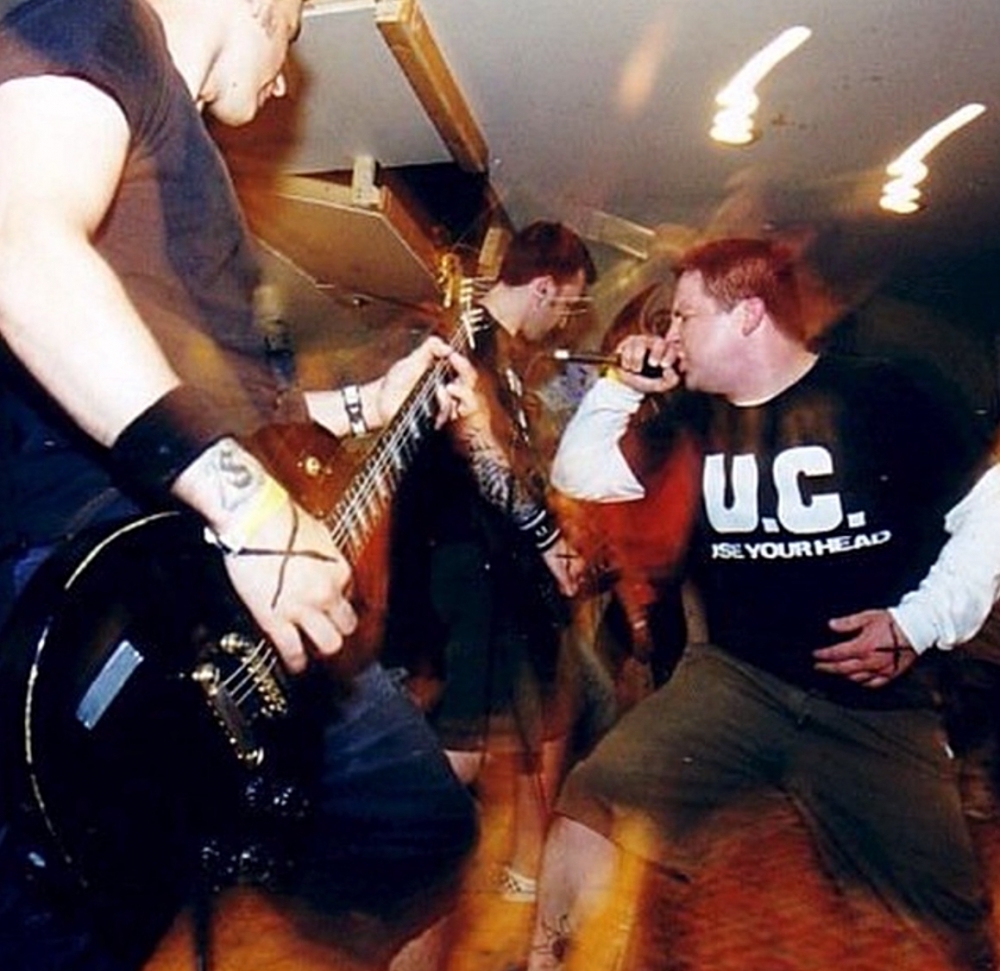 So, your voice was on the air?
Yeah, and we were one of the top shows in Cleveland.
On the radio broadcast production side, what does that entail?
In radio, it was a lot of booking guests, coming up with bits, trying to keep the host on time for breaks. Now that I'm an engineer with the Cavs and Monsters (minor league hockey affiliate of the Columbus Blue Jackets), I do not have to deal with the production side as much. We are more there to get the broadcast on air and fix any hiccups that occur during broadcasts.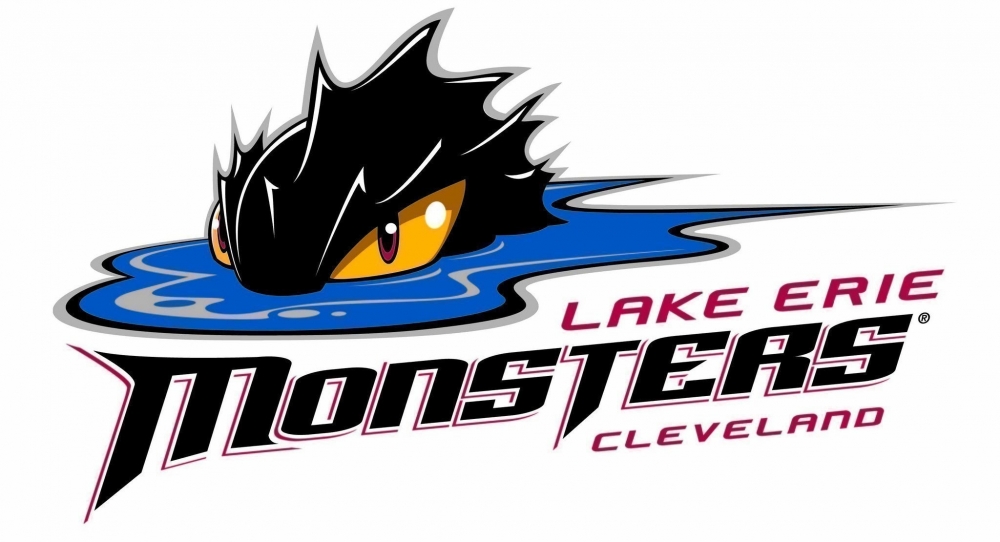 I think a lot of us who watch sports on TV don't understand how much more goes into a broadcast than just what we see on the screen. How many people work for the broadcast during one game?
The stuff behind the scenes is crazy. You have a producer trying to get the show to look and flow a certain way, then the director must get the message to talent all while the game is going on. On top of that, they are working with the graphics crew, camera crew, and replay crew. It really is amazing. Our in-house broadcast that plays on the centerhung board uses at least 15 people. For broadcast TV, the number goes up, depending on how big the game is.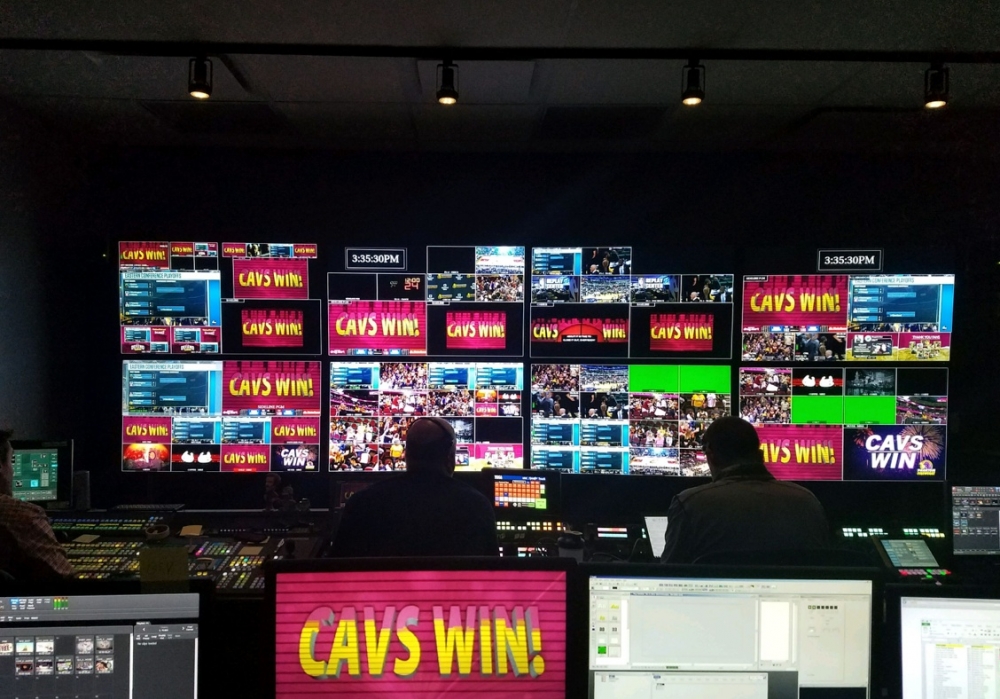 And what is your current job?
Broadcast Engineer for the Cavaliers and Monsters.
And before that you worked for the Browns. What was your job with them?
I was the sideline and locker room engineer for the radio broadcasts.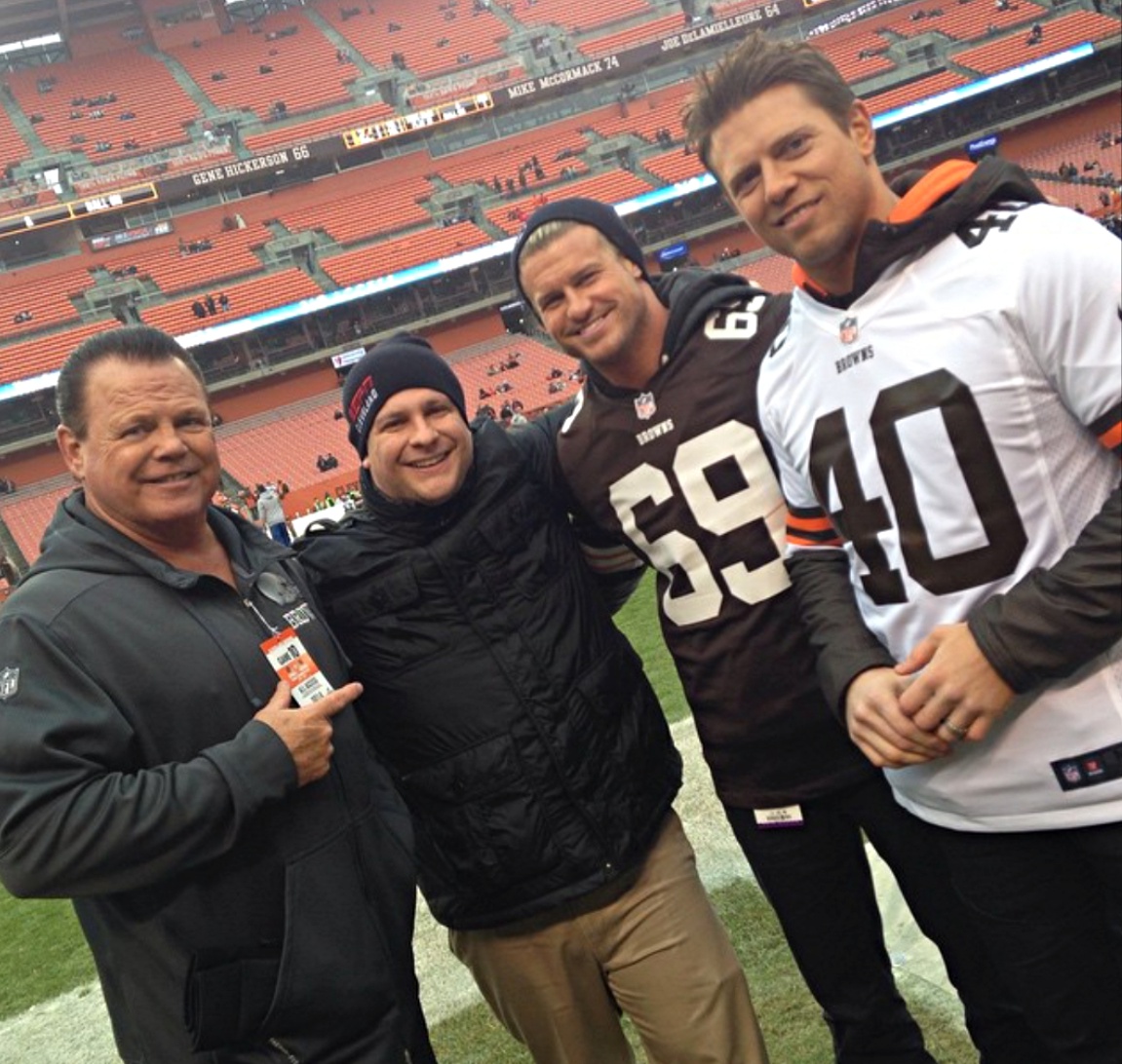 Are the Browns the worst team in the history of American sports?
100%. The years from 2013-2017 were absolutely horrible.
But at least you had a team after having them ripped from the city in the '90s.
Yeah, but it got to the point where fans are wondering if keeping the name and colors was worth it. Maybe it should have started as an expansion team.
Can the Browns be fixed?

I think they can be. It's baby steps. They have football people in place now. Next is getting players that are not just here for a payday. I was there during the [Quarterback Johnny] Manziel years, so I guess everything looks better right now.
What was it like having him in Cleveland? There must have been a lot of hoopla around someone called "Johnny Football."
It was the most amazing and horrible experience at the same time. He was easily the most polarizing figure in sports and created a huge divide between Browns fans. From a content standpoint it was fantastic. We had stories every day. As Browns fans, we were naturally disappointed he ended up so bad. But the stories were the shit of legend-partying on the swan (yes, a large inflatable swan), the money phone, Billy Manziel, look at the timeline!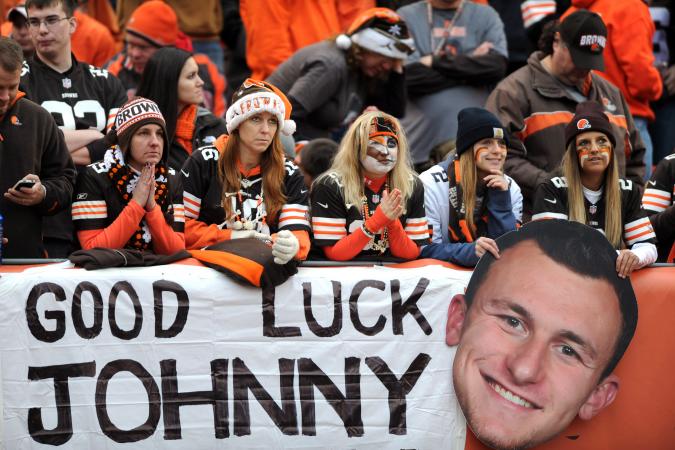 Every day we would show up to the show and he had run off and done something so ridiculous it blew up the entire run down. At the end of the day, I think the kid had talent, but the addiction (drugs and fame) was too much. No one would have stood a chance in his shoes.
Do you know what he's up to now?
Hes a backup QB for the Montreal Alouettes of the CFL.
So, you survive the Johnny Manziel era and end up going from one of the worst teams ever to the first championship team from Cleveland since the Napoleonic Wars. Were you with the Cavs before LeBron James came back?
Worst to First! Yeah, I started with the Cavs part time in 2012. I was/am still the visiting radio engineer and producer. I run the board on site of the Q (Quicken Loans Arena) for the visiting teams.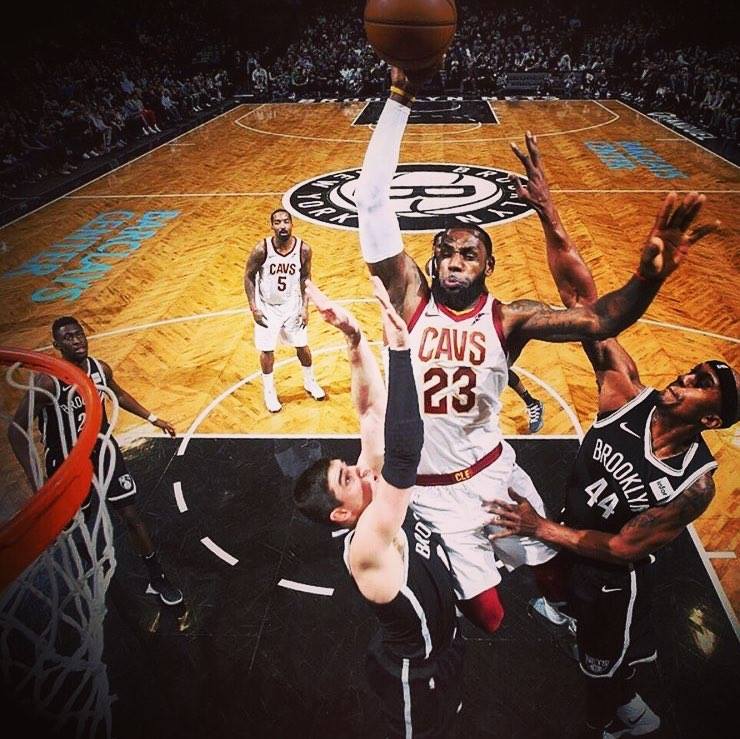 What did the championship mean to the city?
You can't put it into words. It was proof that Cleveland wasn't a city of losers. After coming so close with the Browns teams in the late-'80s, then the '90s Indians, especially the '97 team. That was probably the biggest heartbreak in the history of Cleveland sports. I mean, ESPN did a 30 for 30 about Cleveland and all the suffering we as fans had gone through. That championship parade was incredible and our show being live on the parade route was one of the highlights of my career.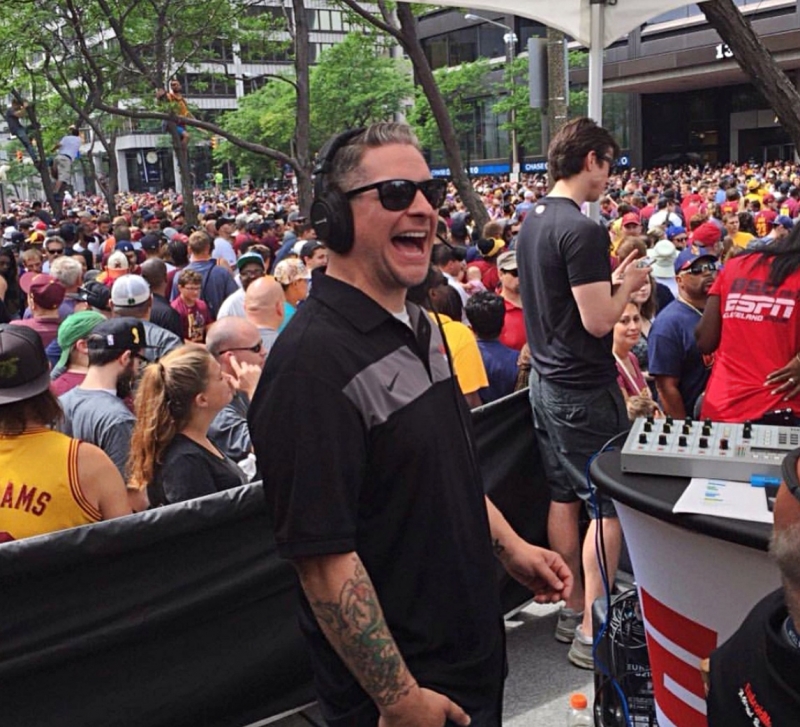 Sorry that took so long, I'm at a Taking Back Sunday and Coheed and Cambria show. No This Is Hardcore for this old man!
I'm going to include that in the interview you know.
I hope so. TBS just finished. They were awesome.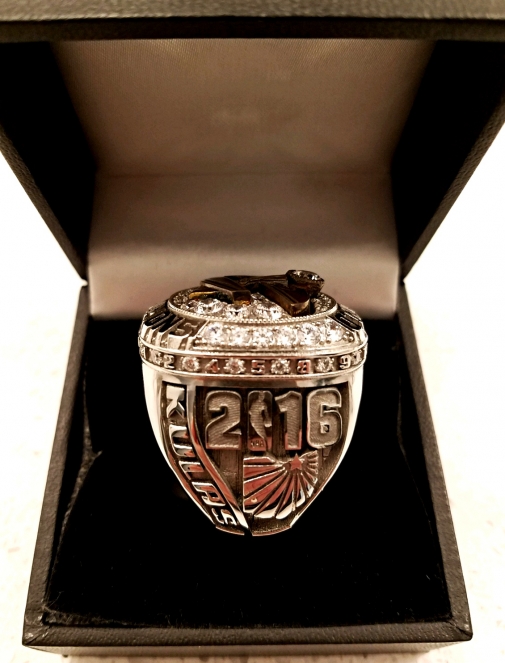 You had the Indians in the World Series right around that time (of the Cavs championship) too. Did all of that recent success change the culture of Cleveland sports?
No question about it. 2016 was incredible. Stipe kicked things off by winning the UFC heavyweight title. Then the Monsters won the Calder Cup. The Cavs came back from 3-1. Even though the Indians came up short in extra innings to the Cubs, it was still one hell of a ride. Despite the Browns troubles, the Cavs still went to two more Finals, and the Indians have established themselves as a World Series contender year in and year out.
And the Monsters sold out the NHL-sized Quicken Loans Arena which is pretty unheard of for an AHL team to do even during a finals series.
Yeah, the finals run for the Monsters was a blast. The city got really behind them. The videos from the game winning goal are amazing. That place went nuts.
I'm such a hockey nerd I've seen it about 10 times. That begs the question: could the NHL work again in Cleveland? (The Cleveland Barons existed in the NHL for two lackluster seasons) Gary Bettman (commissioner of the National Hockey League) always seems happy to expand.
It was really awesome. Even if you're not a fan it will give you chills. As far as NHL in Cleveland, I do think it would work if the Blue Jackets were not right down the road (in Columbus). There is a very strong hockey history here in Cleveland and the youth leagues are loaded. But right now Cleveland and Columbus have a great set up.
Have you met anyone through sports also into hardcore? And not just someone into Pennywise but actually loves The Abused 7".
Actually, yes! One of the other engineers at The Q, who happens to be my boss. His name is Ken Barski. He's actually more from the metal side of hardcore, but loves Blood for Blood, Madball, AF, Slapshot. And the bass player from his old band ended up playing for Integrity for a while. One of the kids from PR for the Q (and a former intern of mine at ESPN Cleveland) has a Champion tattoo. His name is Zack and he is a total core dude. It's fun to talk hardcore with him because he is younger and I get to go all old man on him with stories.
One of my instructors at the broadcasting school was part of the scene. After our first class he comes up to me and was like "dude, Committed was awesome!" Totally caught me off guard. And one of the guys that I worked with at ESPN Cleveland was friends with Ezec (if you don't know, listen to Train Yard Blues and come back to us) when he lived in Cleveland. He would go to NY with him and hang out with that crew.
On the other side, have you ever been at a show and some dude you didn't know recognized you from the sidelines of a Browns game?
Not at a show, but a few times every month someone will recognize me from my time with ESPN Cleveland and went to talk about the show and their favorite moments from when I was on air.
On the flip side of that is the people that listened to the show that are in the scene. Every few months we would end up talking about music on the show and then I would have to explain what hardcore is. Then I would play some jams — Integrity, Ringworm, Minor Threat — so the guys would get the idea. Then the tweets would come in "dude I had no clue you were really into hardcore."
It's funny to me how many people in the scene love sports now. Growing up it was totally different. It was jocks vs. skaters. I love how it's changed.
What's the future for Cleveland sports with Lebron gone again?
I think it's in a good place. The Indians are going to win the Central and are set up to contend for the next few years. The Browns blew up the roster and are bringing in players that belong in the league. And realistically, after going 0-16 then can only go up. And the Cavs just locked up Kevin Love. With the selection of Collin Sexton, the Cavs are going to keep winning.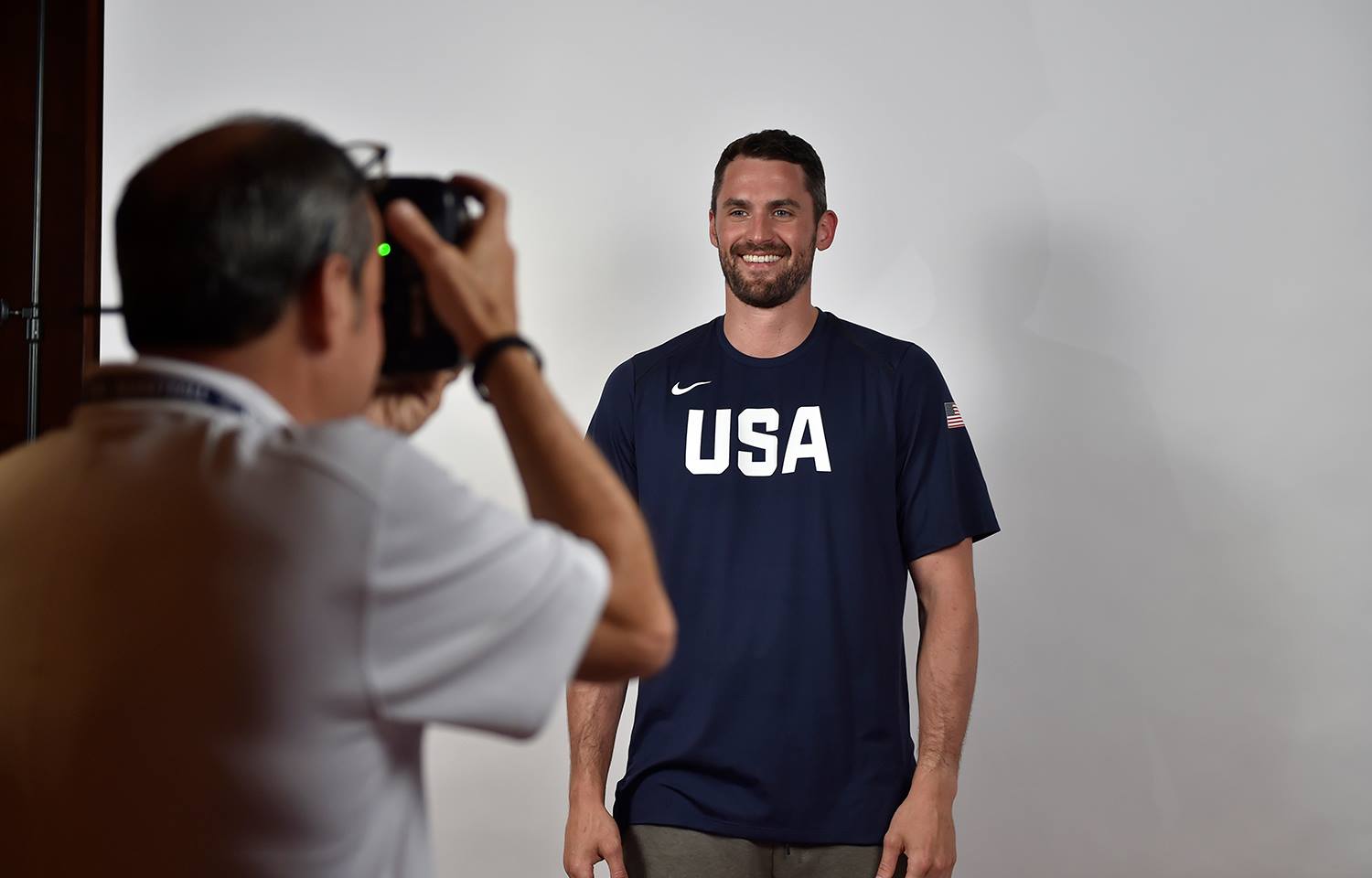 There are a lot of people out there trying to get into working in pro sports. What advice would you give someone as someone who has "made it?"

Be ready to sacrifice all your free time. You need to be able to jump on every opportunity that comes your way, no matter how small. Once I got my foot in the door, I was the guy that never went home. I worked every event that I could. I was always asking questions. I knew this was my only shot of landing my dream job. I wasn't about to let it slip through my hands. I'm assuming if you want to work in sports, you are passionate then. Don't be afraid to let that show.
Shit we have to talk about Force of Habit (pre-Ringworm band with Human Furnace singing and only had one recorded song)!
Let's do it. Let's talk all things CLE.
I wanted to keep music out of this but Force of Habit and Gordon Solie Motherfuckers need to be talked about.
Damn right they do.
What's your favorite Tony Erba band?
Face Value. Not only my Erba band, but my favorite Cleveland band.
What's your best Tony Erba story?
I don't have many crazy ones outside shows. We did have one summer called the "Summer of Erba" — we would go to carnivals around northeast Ohio and hang out at the beach. When you think about it, I'm sure it was a hilarious sight. As for shows, fireworks, chairs, and tables were common. And we did have a pretty good skinhead riot that ended up with Chris Erba punching out a windshield.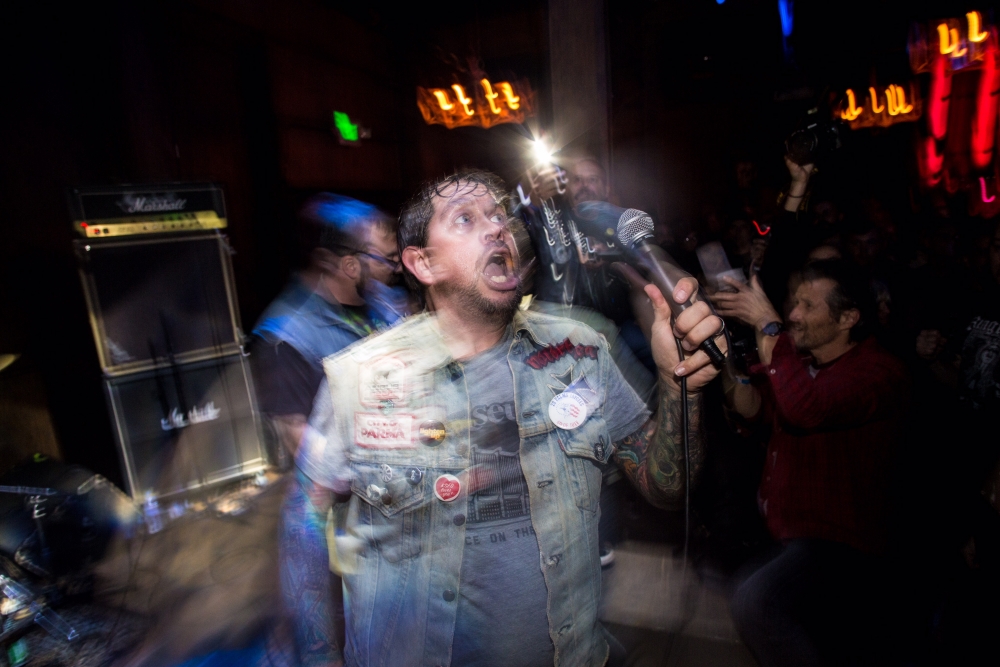 (interview deteriorates into talk of GSMF, Tony Erba and late '90s/early '00s Cleveland hardcore)
Will you play some of the newer Rev shit on the air for me [Adam works at Revelation Records - Carlos]?
Totally. I did have some Rev bands in rotation — Sensefield, Gameface, and a ton of Texas is the Reason.
Sick.
Tagged: i hate sports