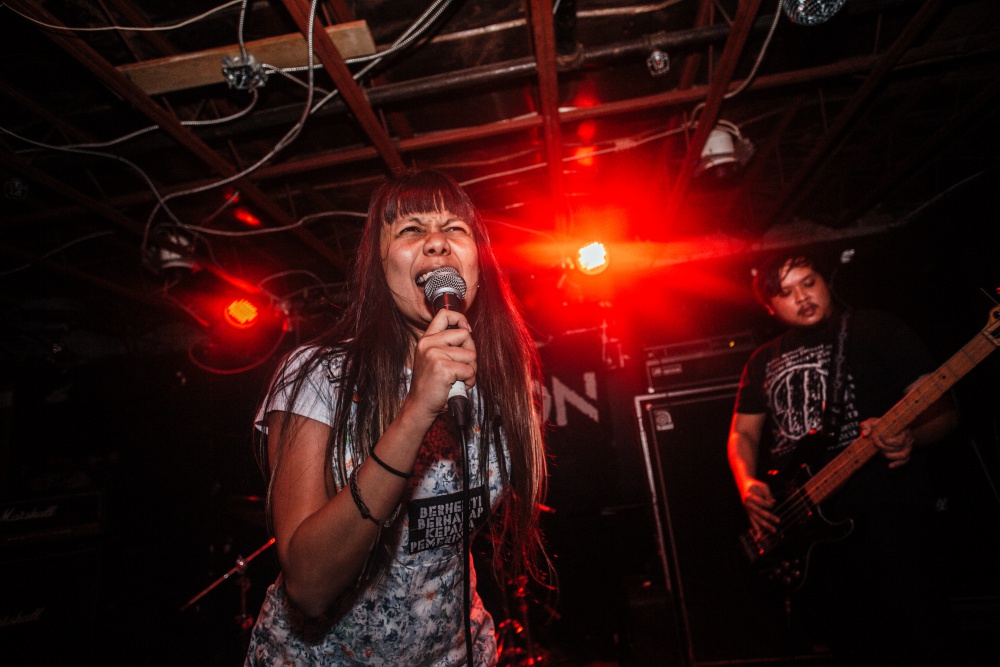 Sial… oh god SIAL! Such a beautiful cacophony of noise! Such a pounding hypnotic attack! Such a relentless sonic battery of tension-soaked distortion and vehemence!
Sial is one of those bands that I count myself beyond lucky to have seen once, let alone twice—I'd see them every night if I had the chance. My only regret is that I had an opportunity to see them one more time and had it not been for Muro fucking blowing my brain apart and putting me in state where I was wandering Toronto trying to figure out the what everything meant I would have done it. Words fail me at the live experience but since most will just experience the recordings, lets talk about that instead…
The word Sial is a Malay expletive that roughly translates to "bastard" or "the damned." They hail from the paradoxically termed "utopian police state" of Singapore, they play a ferocious version of hardcore punk. Sonically unique in its own right they borrow heavily from the formula derived by UK bands like Disorder and then further perfected by Japanese noise merchants like Gai or Confuse backing up vocalist Siti's vicious vocal attack.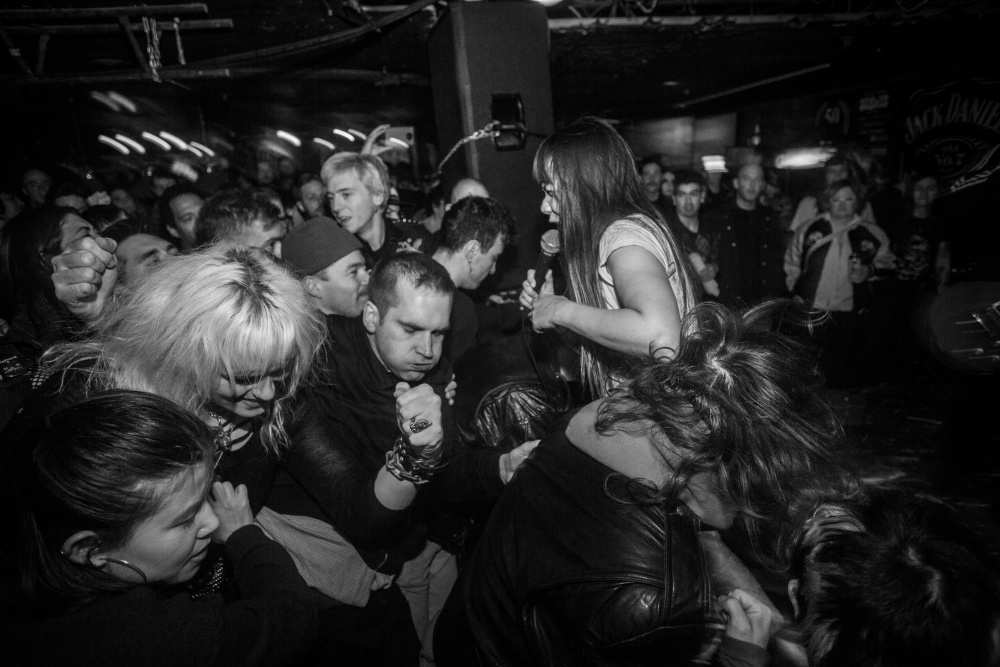 Singing in the indigenous language of Singapore, Sial take an aggressive lyrical stance against the history and legacy of British colonization—the racist class structure which marginalizes the native population in the face of so-called progress towards the advancement of Singapore's status as one of the economic "Asian Tigers."
Acidic, noisy buzzsaw guitars align with a ferocious pummeling drum attack to create a monstrous auditory wave of wrath soaked with rage and dripping with vengeance.
Many thanks to the international noise merchant, Paco, and his label La Vida Es Un Mus for bringing forth both Sial's LP and EP. They also have a self-released demo which is highly recommended.
Tagged: international hardcore bands, sial