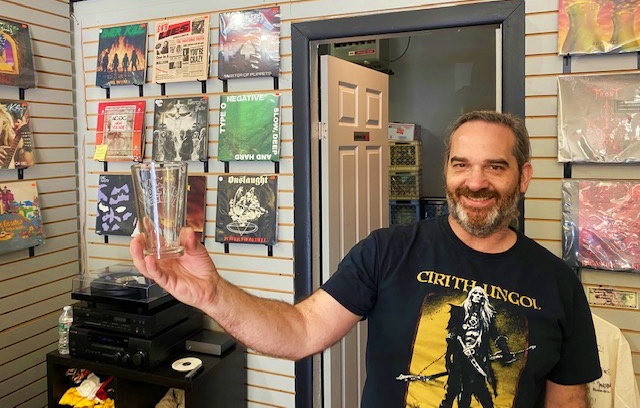 My friend Dave Galgano, aka Vinyl Addiction Records, finally did it! After many years as an avid collector and record seller at local Tri-state record shows, he's opened his own brick and mortar record store in North Arlington, NJ.
If you know Dave at all (check out my previous No Echo Record Collector interview), you know full well that this shop will be a destination of joy for collectors of underground music. The shop fully caters to the '80s underground sensibilities we all still crave along with a welcoming environment and zero snobbery. My first steps into the shop reminded me of my favorite record stores of all time.
The only comparison I can make today is Vinyl Conflict in RVA, mainly for the sheer focus and dedication to underground music. Dave is a fan after all, and it shows in how the shop visuals and stock are curated. If you're ever in the NY/NJ/PA area, make this a mandatory stop on your record shopping itinerary. It will have to be in person because there is no mailorder planned at this time.
Trust me on this one, you will not be sorry. OK maybe your wallet will be!
What gave you the idea to open a retail record store in 2021?
A location opened up around the corner from my house that I had my eye on for a few years and I went for it. I mean, it has been a lifelong dream to open a shop, but not much planning went into it in all honesty, it just started snowballing from a phone call to inquire about the rent.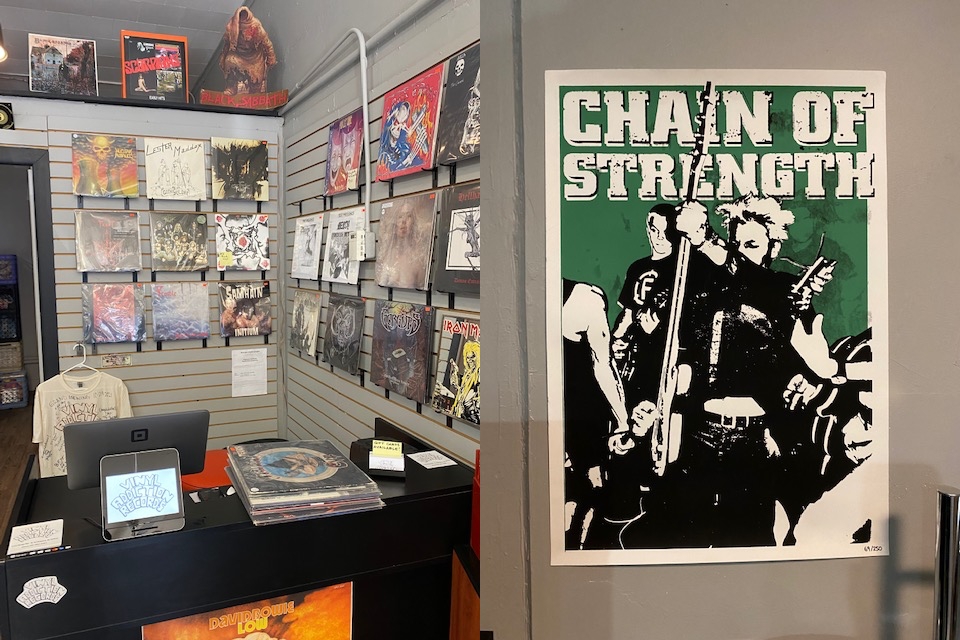 What's your longterm vision for the shop?
My vision is for the shop to be a gathering place for friends and for people who love vinyl. You know me, I just want to get records into the hands of people who will appreciate them. I love records and I just want to create a place for people like myself to hang out and do record stuff.
I want it to be a shop run by the people for the people, if that makes sense.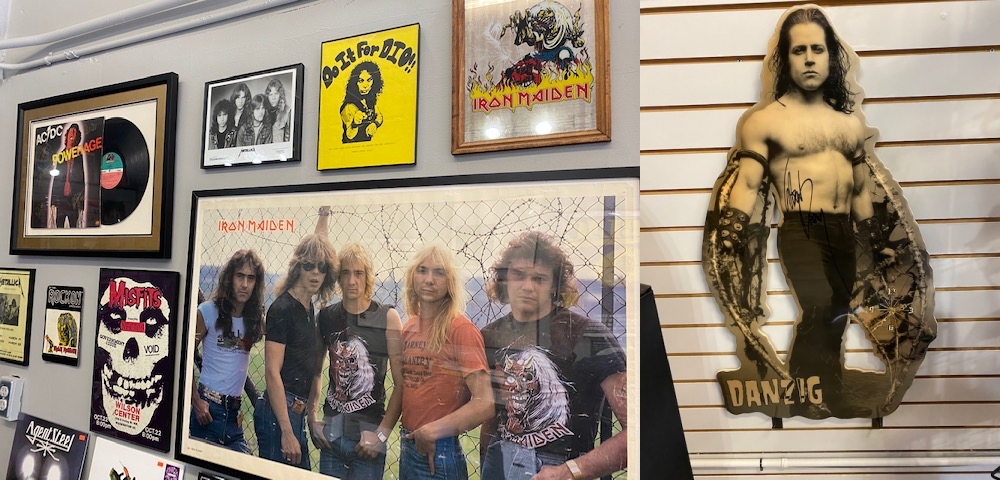 What will make Vinyl Addiction Records stand out from the rest?
Lots and lots of heavy metal, but serious, lots of metal [laughs]. It won't be a specialty shop, though. I am carrying all genres of music from what I am most known for, metal to punk, hip-hop, alternative, hardcore, reggae, classic rock, etc.
I really want the inventory to be well rounded and to appeal to as many people as possible with metal being the backbone of the shop.
I also have a few thousand original heavy metal CDs in house that I will be putting out over the next few months. So, if you're are a fan of heavy metal CDs, I think a trip to the shop will definitely be worth your while.
What are you looking forward to now that you're open?
Honestly, I am just looking forward to seeing were this journey takes me. I am a first-time shop owner and there have been a lot of hurdles to clear already, and I am just curious to see what lies ahead.
Record Store Day: yes or no?
Yes, eventually, but very limited participation.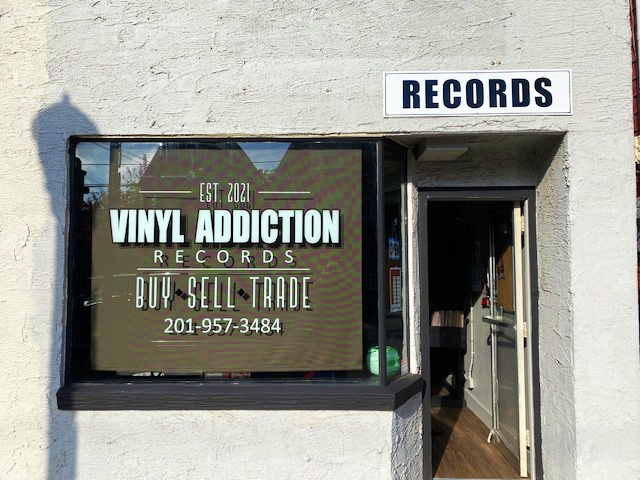 ***
Vinyl Addiction Records is located at 7 1/2 Ridge Rd. North Arlington, NJ 07031
Store hours:
Tuesday (4–7PM)
Wednesday (4–7PM)
Thursday (4–7PM)
Friday (4–8PM)
Saturday (10AM–5PM)
Sunday (10AM–4PM)
Monday (closed)
Follow the store on Instagram.
***
Help Support What No Echo Does via Patreon:
***