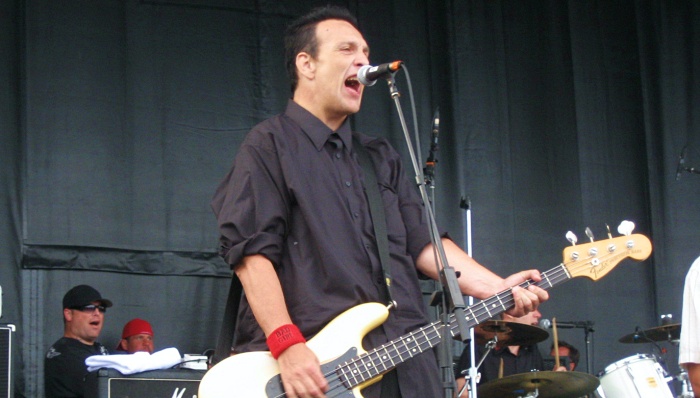 Fans of classic American punk should carve out some time tomorrow evening for a livestream paying tribute to Steve Soto, the late great bassist of such bands as Adolescents, Agent Orange, and Manic Hispanic.
The concert will benefit NITO – National Independent Talent Organization and Save Our Stages - National Independent Venue Association (NIVA) and will feature performances from members of Face to Face, Bad Cop/Bad Cop, Death by Stereo, Lagwagon, Swingin' Utters, and many other bands, performing songs written by Soto, who passed away on June 27, 2018 at the age of 54 of natural causes.
From what I was told, there are some interesting special guests scheduled to perform, including a certain Orange County band that was once prison bound...
Hosted by Joe Sib (SideOneDummy Records, Wax), the livestream concert is going down tomorrow (Aug. 22) at 5PM PST.
Get tickets to the livestream and help a great cause at this link.
Tagged: adolescents, agent orange