Based in Jacksonville, FL, Bridge Burner is a metallic hardcore band that formed in 2017. Their recent split with Flagbearer landed in my inbox a few weeks back and started playing them on my weekly Gimme Radio show, Street Ready. I caught up with Bridge Burner's drummer, Caleb, to get some background on the group. "Amy had been wanting to front a band for quite a while, so she asked Jackson (guitarist) to help her who then asked me and we started jamming without a bassist," the drummer told me. "We wrote the first three songs on our EP and shortly after found Amanda who is now our bassist. Our first show was on August 27th, 2017 and the response has been great so far.
I hear elements of death metal in Bridge Burner's songwriting, but I wondered how Caleb would you describe his band's sound. "I think our sound is very energetic and aggressive. We like to throw a lot of metal elements into our music." Since he's in Jacksonville, I asked Caleb how healthy the music scene is there at the moment. "It's great right now. Our friends in Mindfield just released a single from their upcoming EP [on No Echo, naturally] and it's fantastic. Justice Tackle just dropped an album. Yashira released an album on Good Fight not too long ago and they just crushed it at Welcome to Rockville. There's never a shortage of bands and they all have their own sound. We love playing out of town but playing in Jacksonville for all of our friends and meeting new people at home is so much fun."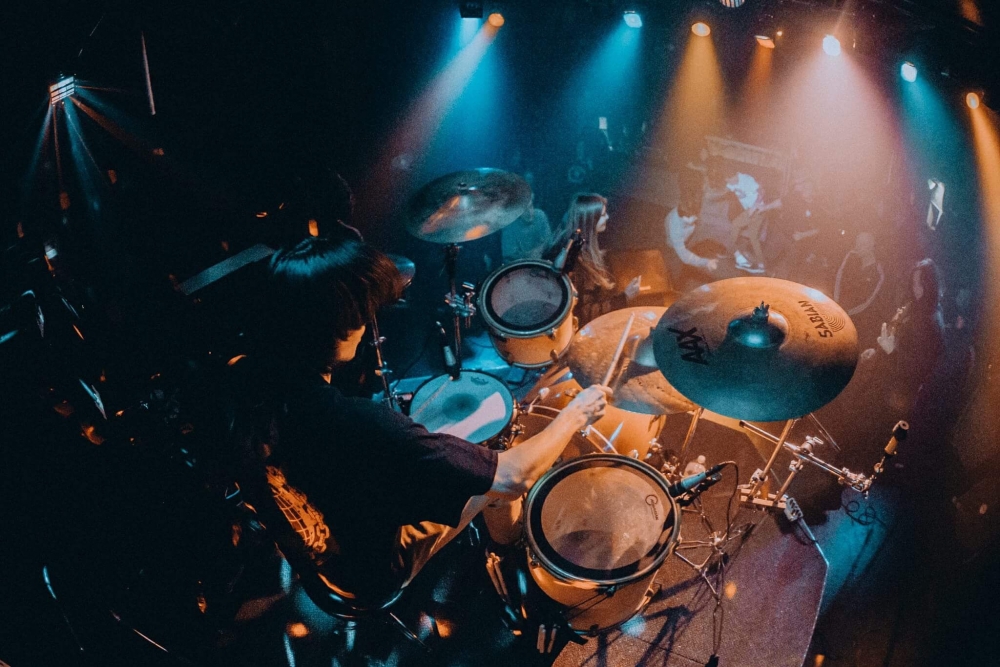 Lastly, I bugged Caleb to see if there were any plans to release a proper full-length in the near future and getting out here to the West Coast to play some shows. "We've talked about writing new material and venturing out of Florida. We've played South Carolina and North Carolina so far, as well as different areas in Florida. We'd like to keep full details under wraps until we've finished up the new material, but yes, we do plan to release more music soon. Along with new material, touring is something we plan on doing hopefully before the year is over."
Bridge Burner can be found on Facebook, Instagram, Twitter, and Bandcamp.
Tagged: bridge burner, new artist focus