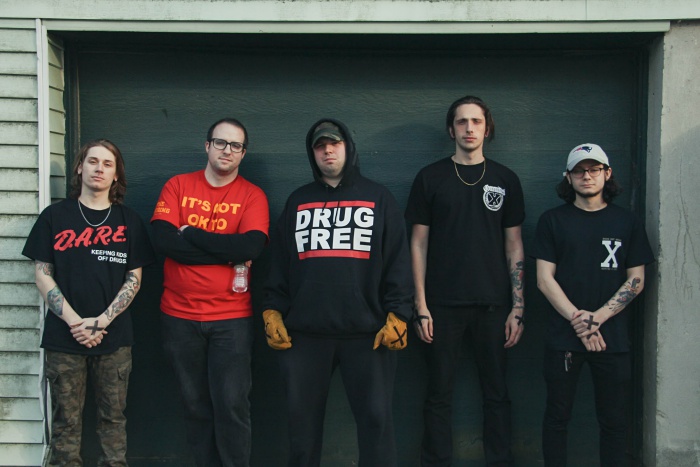 xForgiveness Deniedx is a Massachusetts straight edge band with a sound/attack that reminds me of Terror and Hatebreed. Yes, the guitar riffs are lean and mean, and the vocals, well, the adjectives "gruff" and "harsh" both immediately come to mind. 2017 saw the release of Worth the Fight, xForgiveness DeniedX's debut EP.
This summer, xForgiveness DeniedX will arrive in music stores in the form of Mandatory Militance, a full-length collection that will make the group part of the Upstate Records artist stable. The label also features such hardcore-minded acts as Dissent, Brick By Brick, and Penitentiary on their roster.
To whet the appetite, let's watch the music video for "From the Heart," a brutal cut from Mandatory Militance:
xForgiveness Deniedx guitarist/songwriter, Steve Z, says of the material on Mandatory Militance: "I embrace song structures not unlike a lot of mainstream music in that I like to use verses, choruses and bridges/breaks."
Mandatory Militance will be out June 7 via Upstate Records. Pre-orders will begin on May 10 at this link.
Give xForgiveness Deniedx a follow on Facebook and Instagram.
***
If you're shopping for vinyl, CD, and cassette hardcore titles, head to No Echo's partner store, Reverb LP, to see what they have available. Every purchase you make helps No Echo with site costs.
Tagged: xforgiveness deniedx