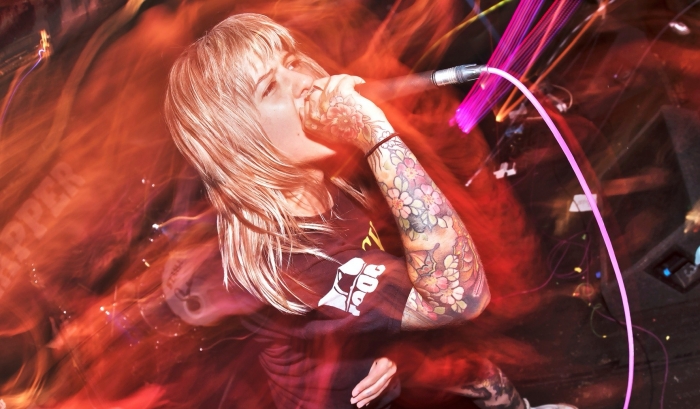 The World of Pleasure demo seemed to come out of nowhere back in September and hasn't left the regular play rotation at No Echo HQ since then. It's a 100% certified ripper featuring an acidic vocal attack, nasty guitar riffs, and mouth-watering breakdowns that keep you hitting the "rewind" button on your laptop a second after its 3 tracks come to an end.
The Canadian outfit is comprised of Jess (Mortality Rate) and Colter (Serration), and though this sounds like typical hyberbolic bullshit, World of Pleasure's demo is one of the most exciting things to come out of the hardcore scene in the last year or so.
"We started writing music in January and just kinda waited until we were happy with everything before we recorded it," said Jess and Colter via email to No Echo earlier this week. "We wanted to start a vegan straight edge band basically since we became friends, so it's been a while!"
When asked about the stylistic direction they wanted to pursue in World of Pleasure, Jess and Colter kept it real: "We didn't talk about any influences or anything, we just didn't want to be the millionth vegan band that is metalcore so decided to do something different."
Listening to the World of Pleasure demo, the lyrics to the track "Domination" are as brutal as it gets within the hardcore realm, and Jess definitely knew that as she penned them:
"I didn't want to sugarcoat the anger I feel towards people who pay to kill animals for their own gain. Lots of bands always cover their message with metaphors and I just wanted to be straight to the point, it feels more right for me to be 'in your face' about being angry, you know?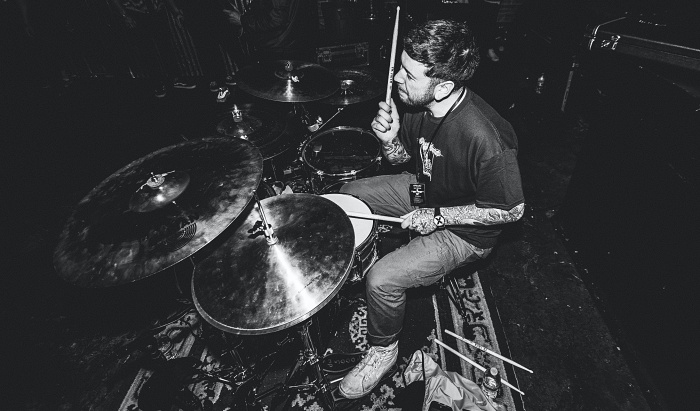 One of the aspects No Echo loves about the World of Pleasure demo is the harshness in both the delivery and recording quality of the session, which was tracked by Jordan Chase at Oodelally Recordings. "We are going to stick with what we are doing, it just feels right for the vibe we are wanting," said the pair when asked about the sonic aspect of what they've done so far.
So, what's the plan for World of Pleasure beyond 2020?
"We will probably keep writing as two people. We have lots of friends who are down to play shows with us when we can but none of them are from here so it will probably just be tours and stuff that they join us for."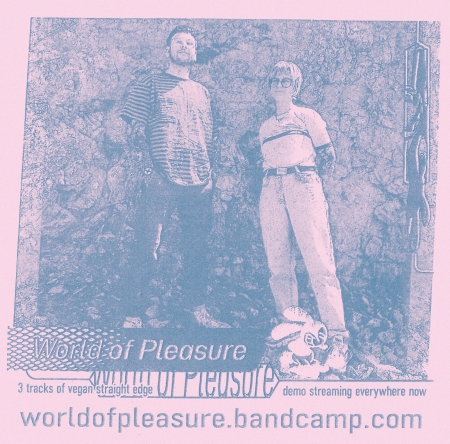 ***
Donate a few bucks to help with No Echo's operating costs:
***
Tagged: serration, world of pleasure