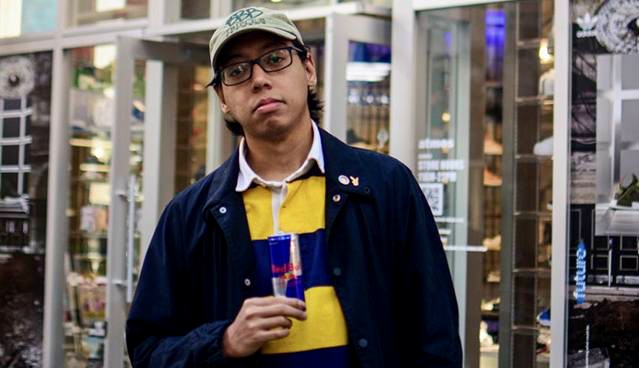 Sam Rimaz is busting his ass in the name of hardcore. For over 5 years now, he's fronted Losing End, a Singapore-based band that has toured throughout the world and gearing up to head into the studio again this coming summer. Sam is also part of Blacklisted Productions, a booking agency who has helped to bring such bands as Bane, Xibalba, and Full of Hell to Southeast Asia. Their latest project finds the agency collaborating with Florida metallic hardcore act Day By Day on their upcoming Asian run in May.
In this new interview, I chatted with Sam about his life in hardcore and some of the Asian bands he feels people should be listening to from his home continent.
Tell me a bit about your background and how you got into hardcore in the first place.
I got into hardcore very early through my older brother and cousin who were playing in hardcore bands at that time. At first it didn't really latch on. They kept trying to get me to listen to Ignite but I thought the vocals were funny and I didn't really like it. Initially, I went through a screamo/grindcore/DIY phase before eventually getting more into hardcore and started checking out more bands of the genre.
You play in the band Losing End. Give me the quick history on that and what you guys have cooking right now.
Losing End started in 2014. We were just a bunch of dudes trying to play something heavier and aggressive. We released a self-titled demo with Singapore's Dangerous Goods Distro in 2015 and did our first SEA tour with Xibalba as well. In 2016, we released the Devil's Advocate EP with Powertrip Records from Germany, and did a UK, EU, and US run in the summer. In 2017, we did a short run with Strengthen What Remains, with the help of Reconstrux Bookings, on their Asian tour. This was one of the tours made me want to start booking bands in Asia. Later that year, we did a EU tour which turned out surprisingly pleasant, despite the fact we got our van broken into and our shit stolen.
Last year, our guitarist decided that it was time for him to move on. So, we got our bassist, Farza, to take over on guitars and have our sessionist, Mel, to continue playing bass for us. This has been the lineup for almost all the tours, as our ex-guitarist was still under conscription. We just finished writing a whole bunch of songs, it's different from the past material but definitely heavier and faster. We're going into the studio in June, hopefully we'd get the record out by the end of the year. We've got plans for the later part of 2019, so keep an eye out for that as well!
Since you're also a musician, did you start out booking shows for your own bands, or did the booking come first?
At first, when I started booking my own shows, they were pretty much for the sole purpose of getting my own bands on the bill. It changed when I started getting offers to book touring bands who were coming through the region. I figured it could be a way to get bands in Asia some well deserved recognition, which brings us here today!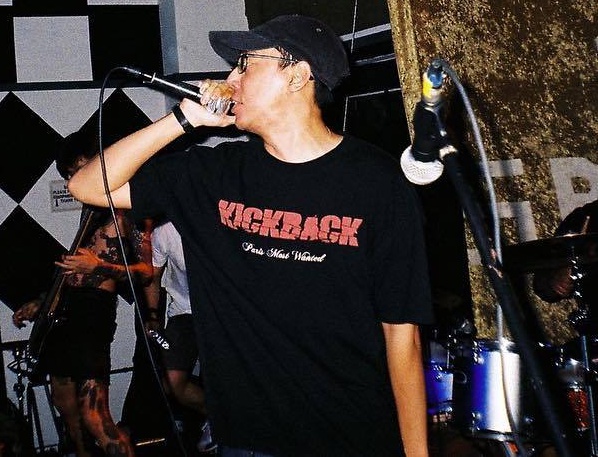 What's the story behind Blacklisted Productions and who are some of the bands you've worked with?
Blacklisted Productions is basically a rebrand of our previous collective (MNDXFCK). Most of the members have already settled down and are busy with other commitments, now it's just me and Farza running everything.
The first tour I booked was Losing End's Europe tour in 2016. During that tour, we realized how a lot of people back home would rarely get a chance to watch the bands we got to watch, so we told bands that we enjoyed watching in Europe and the US to come to Asia. I'm pretty sure most of the people we talked to probably think that we were being nice but I was, and still am, 100% serious and the offer still stands.
Some of the bands we've worked with are Xibalba, Bane, FC Five (JP), Full of Hell, and Desolated (UK). I loved every single one of them and would work with them again in a heartbeat.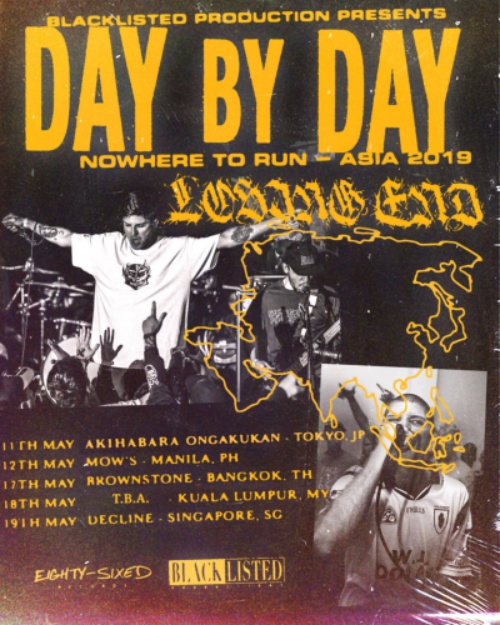 What are some upcoming tours/shows you're pushing now?
Currently, it just the Day By Day tour that's coming up in May. We're working on a few things with some of everyone's favorite bands but we can't say much until we've got it set in stone. There's still so many bands we'd wanna book as well. So, if you're reading this and we've talked about doing an Asia tour, hit us up!
In your opinion, how's the state of the hardcore scene Southeast Asia?
I'd say it's definitely thriving, I can't even keep track of the amount of bands that are coming up each and every day. Everyone's coming out to every show, supporting their local and regional bands. There's also Unite Asia, a punk/hardcore/metal news site focusing on Asia, which helps strengthen the community in the region.
Give us some Asian hardcore bands we should all be checking out right now.
I feel like Asian bands are usually overlooked, but these are some of the bands that should definitely be on your radar:
Singapore:
Overthrown
Stomping Ground
Recover
Hollow Threat
Fuel
Doldrey
HRVST
Fuse
Malaysia:
Triangle
Rage Point
Kids on the Move
Restraint
Thailand:
Monument X
Whispers
Depressed
Fed the Ripper
Indonesia:
Final Attack
Straight Answer
In Our Hands
Modern Guns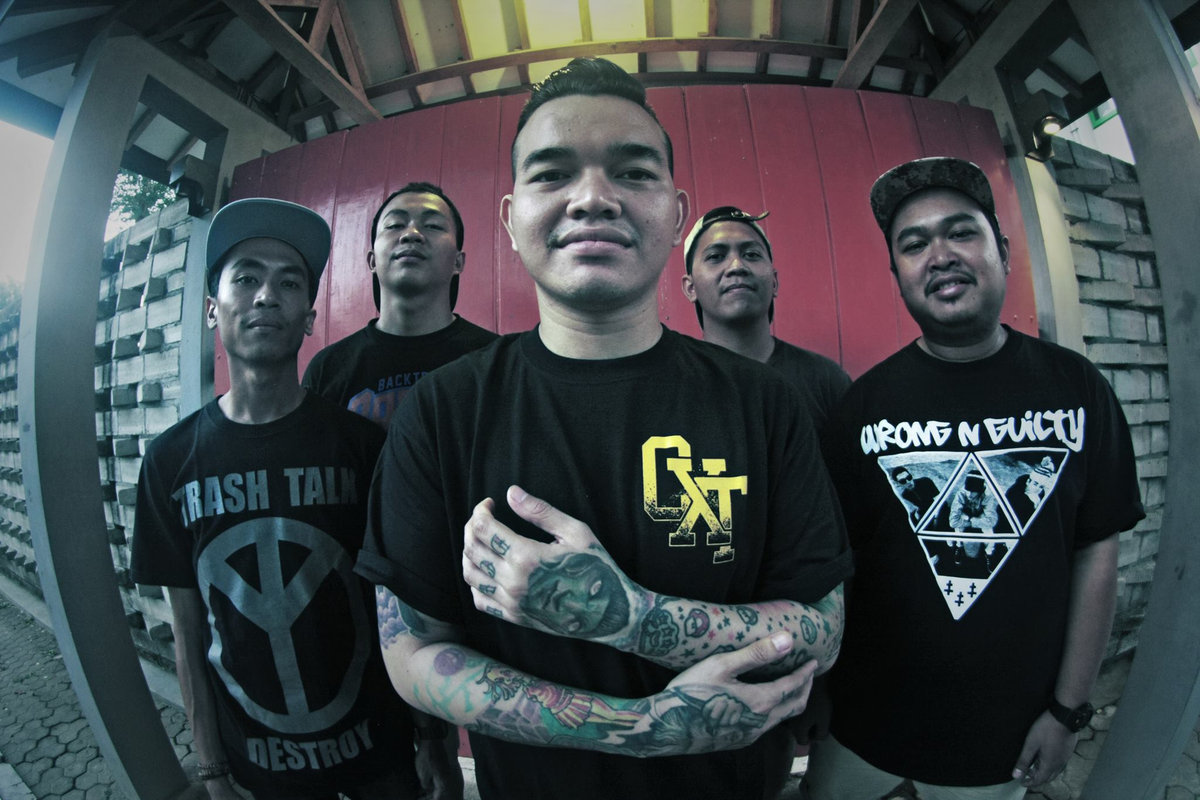 China/Hong Kong:
Japan:
Otus
Inside
Loyal to the Grave
Deacon
Creepout
Numb
Palm
Civil Defense
Brave Out
NumberNine
Cycosis
South Korea:
No Shelter
All I Have
End These Days
The Geeks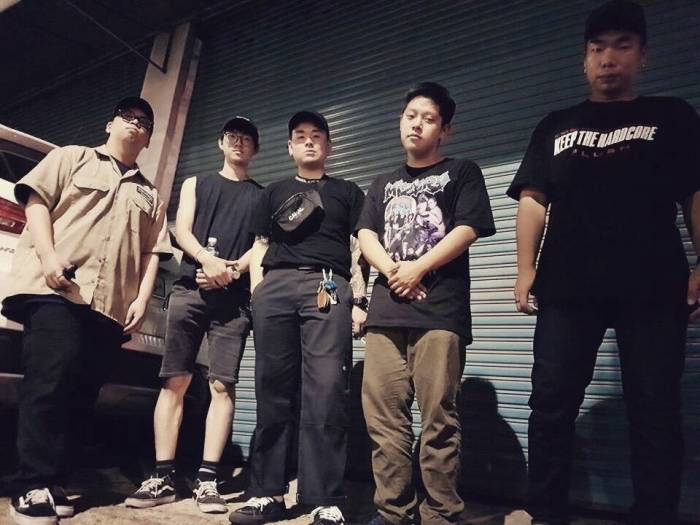 Day By Day w/ Losing End tour dates:
11 May Tokyo, Japan - Ongakukan Akihabara
12 May Manila, Philippines - Mow's
17 May Bangkok, Thailand - Brownstone
18 May Kuala Lumpur, Malaysia - Live Fact
19 May Singapore - Decline
Get more information on the Blacklisted Productions Facebook page.
***
If you're shopping for vinyl, CD, and cassette hardcore titles, head to No Echo's partner store, Reverb LP, to see what they have available. Every purchase you make helps No Echo with site costs.
Tagged: losing end