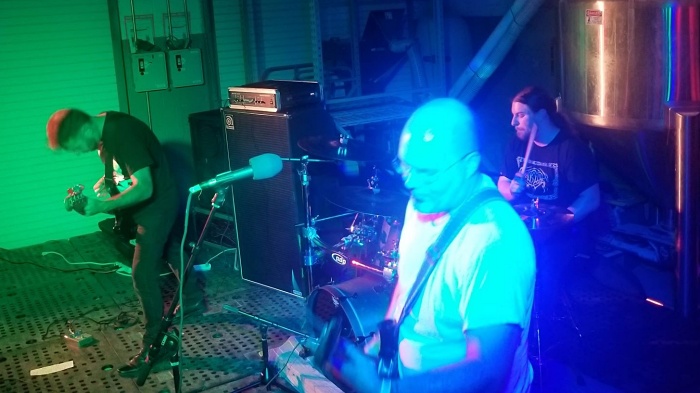 Northern Virginia power trio Drugs of Faith has been at it since 2002, an eternity for a grind band. Comprised of musicians who have also played in Agoraphobic Nosebleed, Embra, and Enemy Soil, the group recently returned to record store shelves via Decay, a ferocious EP that delivers the speedy and concise arrangements of their past efforts, but thanks to vocalist/guitarist Richard Johnson's vocal refrains, there's also sections that jump out at you with a twisted hookiness that only top-notch bands in the grind realm can create.
Recorded with Kevin Bernsten at Developing Nations in Baltimore (Full of Hell, Magrudergrind), Decay features a banger called "Collective Punishment" that crystalizes Drugs of Faith's sound perfectly. Directed by Emanuel Cavallaro, the music video for the track can be seen below:
"We filmed the video in the dirty rehearsal room at which we and several other Washington DC-area bands practice and write songs," Richard tells No Echo. "We've tried to clean the place up more than once. By the time we'd come back the next week, it'd be a dump again."
Emanuel sent me the following about the video: "One of the interesting things about this video is that we shot it entirely as still images in continuous shooting mode, which is often used in sports photography. Then I stitched all those still images together to create the herky-jerky, stop-motion style.
"It was definitely a quick shoot in a cramped space filled with the band, their instruments and random debris, and it was nearly 100 degrees in there, so we were sweating like pigs. So it was a challenge, but so worth it."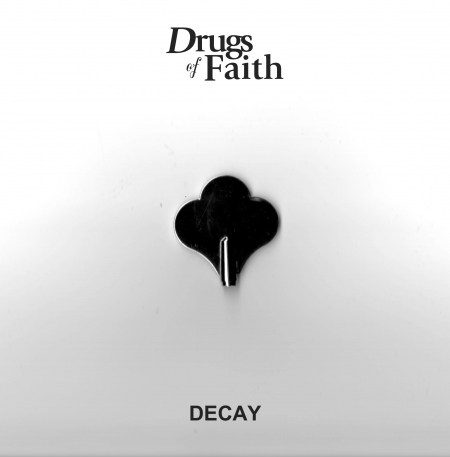 Decay is out now and available via Selfmadegod Records. Drugs of Faith can be found on Facebook, Bandcamp, and their official website.
Upcoming Drugs of Faith shows:
10/14/2019 Cary St. Cafe – Richmond, VA w/ Snow Burial, MSD
10/15/2019 Saint Vitus Bar – Brooklyn, NY w/ Floods, Unhinge, Iconicide
Tagged: drugs of faith