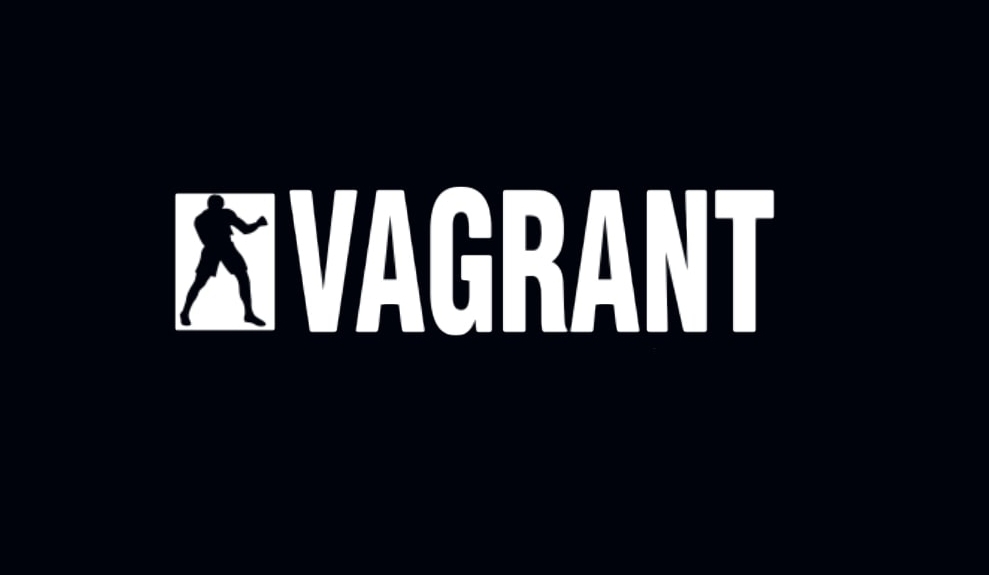 Once puzzlingly dubbed by Spin as "The Death Row of Indie Rock," Vagrant Records was co-founded by Jon Cohen and Rich Egan in 1995. The fledgling imprint's first few years on the street saw them sans roster and their first release didn't actually find shelves until nearly three years later, though I'll spill more ink on that dazzler later.
The turn of the century saw their fortunes change quite literally, resulting in a quartet of still massively successful and ceaselessly influential records. Off the back of recent signees Alkaline Trio and their 2001 label debut, From Here to Infirmary, it was the flagship band the Get Up Kids that made hay of a now famous loan used to pen the all timer, Something to Write Home About.
Elsewhere, both Saves the Day's Stay What You Are, and The Places You Have Come to Fear the Most by Dashboard Confessional found Vagrant in the unlikely position of becoming an instantly storied household name with enough cache and goodwill from the underground to top charts whilst simultaneously engaging with the ardently independent crowd.
Any of these aforementioned classics would be a sole pillar sturdy enough to cement an ironclad legacy, but Vagrant can claim 'em all. Enough has been made of their countless merits so I needn't regale you with well-tread tales of classics.
The label's myriad twists and turns resulted in a wildly varied discography that gifted us, among others, an alchemical triad from long-running Thrice, the Bill Stevenson assisted, idiosyncratic self-titled album by recent headline makers The Lemonheads, The Hold Steady, and the left field pop workouts of Paul Westerberg. Most puzzling of the label's many assorted curios was Music For Cars, an early entry from the now world beating poptimists The 1975.
I've assembled an equally essential grip of Vagrant releases that, to these ears, is every bit the match of their tentpole releases. While lesser lauded, they're no less essential. Check them out if you've never gotten the chance.
Boxer, The Hurt Process (1998)
First up, as promised, is the inaugural release for the then still green label. 1998 saw the release of The Hurt Process by Boxer. The Boston band's alignment with the then unknown Vagrant Records set was sadly short lived but no less rewarding. Disbanding before a sophomore effort, Boxer's sole offering is a crucial snapshot of a time before the sonic landscape changed forever.
Having caught the attention of Face to Face's Trever Keith, whose keen ear lent production duties, the now mostly forgotten unit fished out a unique sound. The Beantown four-piece excelled at their polished blend of snotty punk a la Osker, the melodic hardcore of Lifetime, and the twee hooks of The Promise Ring. The whole thing whizzes by in a caffeinated blur and there's nary an ounce of fat to be found.
This band that not so famously shared stages with hometown favorites The Mighty Mighty Bosstones and inadvertently helped launch Big D and The Kids Table may not be remembered, but they deserve mention for being there first and rising to the occasion with a timeless batch of songs. Though it predates the loathsome orgcore tag, fans of the gravelly sort of melodic punk peddled by The Fest or Polar Bear Club take note: The Hurt Process is a breezy, buried gem worth unearthing and polishing anew.
No Motiv, And the Sadness Prevails... (1999)
Another early entry from the label's less crowded early stable, Oxnard's No Motiv are an interesting one. Despite the band's earnest and driving emo sound, they've long been associated with Nardcore. If you're a newbie, don't expect a band that'd have shared stages with Ill Repute or Dr. Know.
Their 1999 debut, And the Sadness Prevails..., which relatively recently celebrated two decades, is instead a wistful and lovelorn collection that opens with the stunning "Nostalgia" and never relents. It's a grippingly melodic set of emo tunes that calls to mind everyone from Chamberlain to Fairweather.
Replete with minor chords and the sort of autumnal poetics of third wave emo, the album reaches its zenith on the The Waiting Hurt. Sadly lost to time, it's the sort of track that deserves to be included on emo retrospectives and listicles alike.
Rocket from the Crypt, Group Sounds (2001)
You won't catch me flipping the dial when literally anything attached to the Swami John Reis is ripping through the stereo. Perhaps most known for their Interscope Records stunner, Scream, Dracula, Scream, and its self-titled follow up, my undisputed favorite from the San Diego rockers is without a doubt their 2001 reclaiming of the throne moment, Group Sounds.
Though it was greeted with relative radio silence, the band's Vagrant debut and first outing after getting the major label ax was an exuberant rewriting of their mission statement. Arguably their best, it's as straightforward as their previously highest watermarks and, at times, as off-time and jagged as Drive Like Jehu.
The band, while not altogether at home on the label, redound their footing as the greatest rock and roll band on the planet. "Venom, Venom" will forever be the song that typifies the band for me and, if for some unacceptable reason, you're unfamiliar with the band; remedy that shit immediately. Featuring paint blistering rock and roll and the only horns I ever need, Group Sounds is perfect. Now where's a new album, John?!
Hot Rod Circuit, Reality's Coming Through (2004)
Full stop, Hot Rod Circuit's Sorry About Tomorrow is the best album Vagrant ever released. Since the day it dropped some two decades ago, it literally hasn't left my rotation. If only that master stroke was the subject of my admiration here.
Alas, it's the oft-ignored follow up that finds us fast forwarding two years. A veritable lifetime of high profile tours and support slots had passed by the time, Reality's Coming Through hit stores. I initially found the Auburn, Alabama band's new material a bit more difficult to love. While that's partly deserved, as the misfires here are blatant pitfalls that'd have best been avoided, it's no longer hampered by expectation. Everything here is a bit more ambitious and "big room" baiting, but I'm at last prepared to give the band their flowers.
Adding a dash of radio rock to their already hook laden sound, the added Third Eye Blind/Goo Goo Dolls vibes suit them well. Leading with their strongest punch, "Inhabit" is an all timer and the album's back half gets increasingly stronger as it goes. Is this a classic? Probably not, but the murk and mess of it all is sometimes what makes something so special. Then again, I'm the sort of inadvertent contrarian that's been known to defend Green Day's Warning ad nauseam so it's custom built for me.
Only got an hour? Listen to Sorry About Tomorrow twice. But for the intrepid explorer, give this one a shot. It's daringly unguarded and a glimpse into a band on the brink of breaking big or perhaps breaking up… and maybe both.
***
Read more:

***
Help Support What No Echo Does via Patreon:
***
Tagged: hot rod circuit, no motiv, rocket from the crypt, slept-on records from classic labels