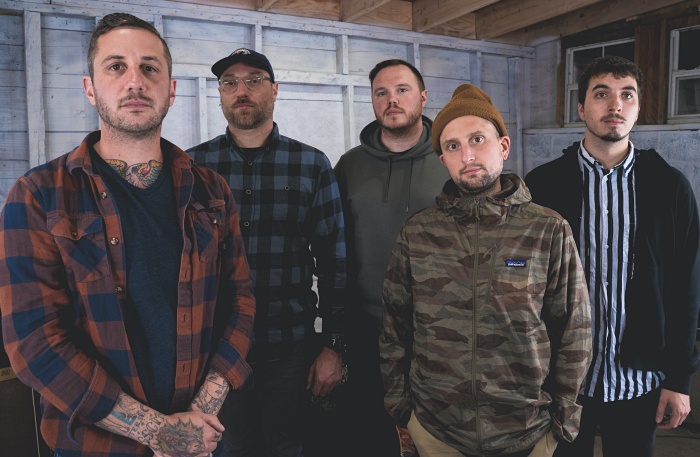 You might not have heard of the band TIME yet, but since you're reading No Echo, there's a great chance you'll know some of the members' other work. Comprised of musicians Chris Margarite (Shark Attack, Kill Verona), Jon Hunt (Kill Verona, No Roses), Paul Butterly (Kill Verona, Guillotine), Matt Whiteford, and Tony Rossi, TIME have deep roots in hardcore but what they're doing here is on a completely different wave.
Formed in 2017, TIME was created with the purpose of developing material that echoed the members' shared love for early '00s emo and the loud/quiet Seattle gods of the '90s, as heard on the band's 2019 Heavy Hearts EP.
To ring in the new year, TIME just released a new EP called In Decline, and No Echo has the video premiere for its sparkling title track:
TIME recorded In Decline at the Lumberyard, a New Jersey-based studio co-owned by musicians Ace Enders (The Early November) and Nik Bruzzese (Man Overboard). In fact, the new EP features TIME's cover of "Ever So Sweet," a track from Ace's main band, the Early November.
In Decline is available now on iTunes and all other digital outlets. TIME social media pages: Facebook | Instagram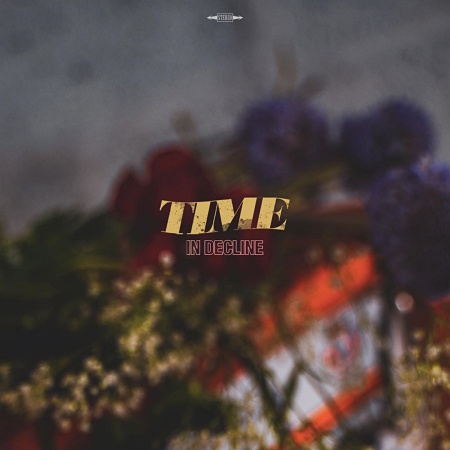 TIME live dates:
Feb. 1 - Philadelphia, PA @ Milk Boy w/ Desoto Jones, With Abandon
Feb. 28 - Philadelphia, PA @ Ortliebs w/ TBA
***
Donate a few bucks to help with No Echo's operating costs:
Tagged: kill verona, shark attack, time