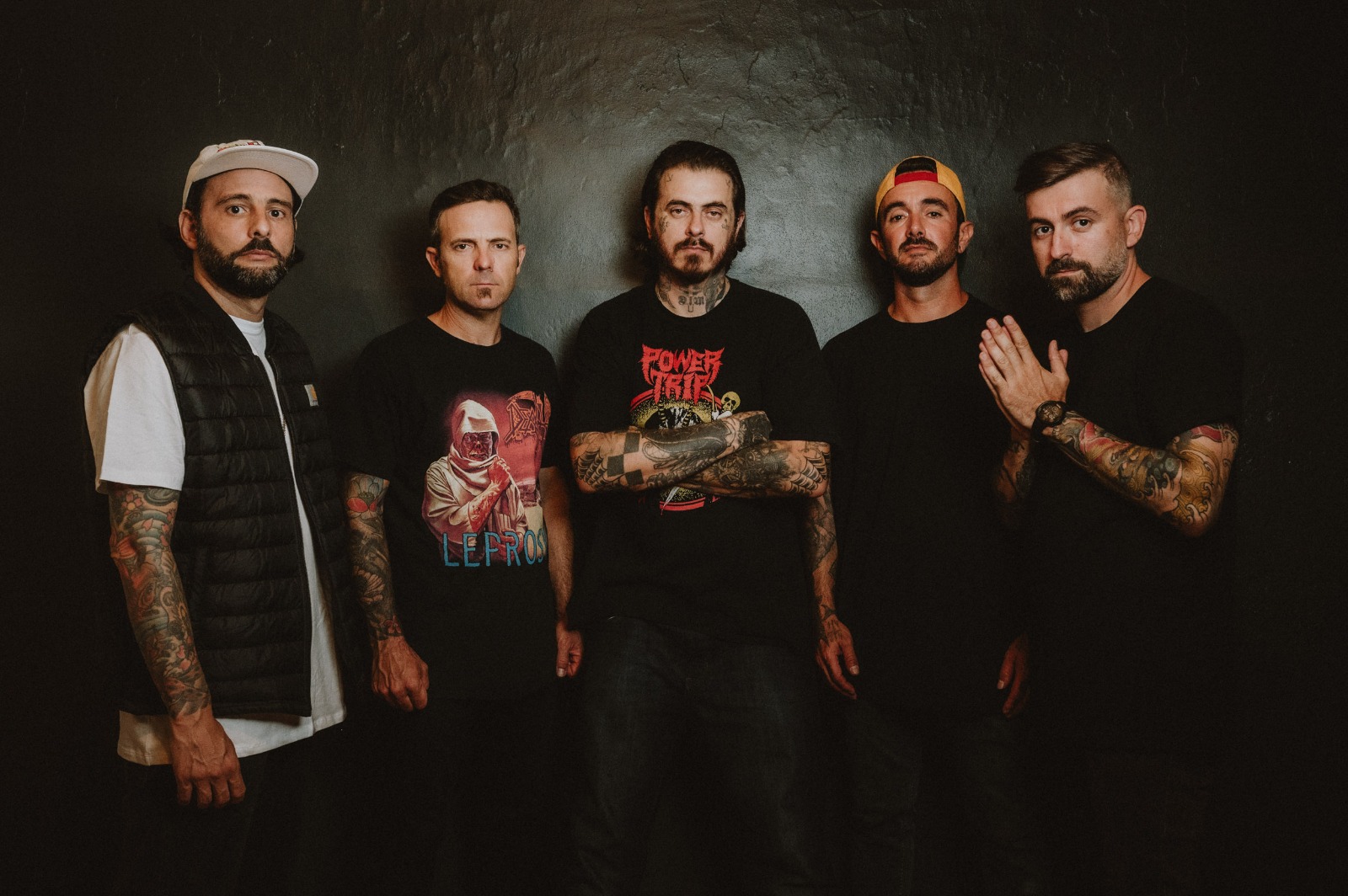 Devil In Me has been representing the hardcore scene in Portugal since forming back in the mid-'00s. Throughout the years, the band has released a grip of records, including their recently released fifth full-length, On the Grind, and toured throughout Europe and Canada. The new record features none other than Scott Vogel (Terror, World Be Free) adding guest vocals on the track "D.L.T."
"I would say we're hardcore rooted with some metal influences," Devil In Me vocalist Apolinario "Poli" Correia tells No Echo about their sound. "Riff-wise, we're influenced by a lot of NYHC bands and punk in general.
"To be honest, we're also into boom-bap rap music and other stuff that ends up giving us inspiration in different ways."
Poli looked inward for his lyrical output on the On the Grind material. "I've found myself writing way more about personal battles and issues, trying to be a better human and father in such cold world It was all natural and eventually there's always a drive to keep singing about our movement as well."
So, how is the Portugal hardcore scene doing right now? "Not bad at all. I'm pretty stoked that there's new bands working hard and killing it on stage like Take Back, Medo, Fear the Lord, Stay Away, Dead End, Neighbourz, and the list goes on and on!"
On the Grind is available now via Dead Serious Recordings. The album is also available on Spotify, Apple Music, and Amazon Music.
Devil in Me on social media: Facebook | Twitter | Instagram
***
Help Support What No Echo Does via Patreon:
***
Tagged: devil in me