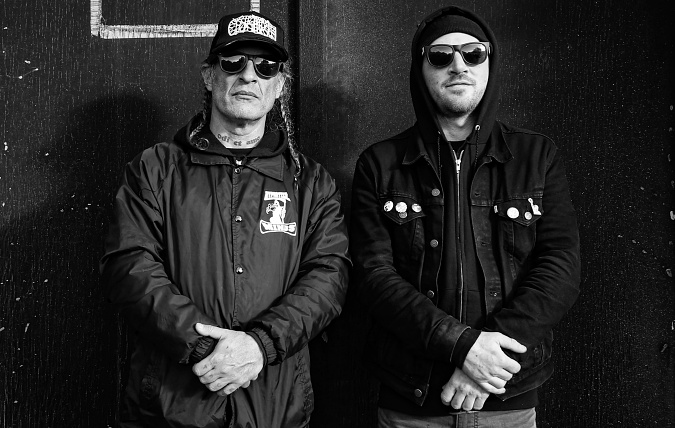 Within the first 15 seconds of pressing play on their Bandcamp player, I knew I was going to love Coffin Party. Released earlier this month, Solidarity is a 4-track assault of ripping hardcore that barely comes up for air.
"Initially, Coffin Party started as a recording project and a bit of a reaction to the pandemic," bassist/vocalist Jeff Corso tells No Echo. "This project helped keep me sane. I recorded the De-evolutionized demo in April 2020, doing everything on my own.
"I then asked my dear bud Aesop Dekker (Hickey, Ludicra, Agalloch) if he would play drums. Some of the riffs were leftovers from my old band, Nightstick Justice."
Jeff description of Coffin Party is pretty spot-on, man: "No bullshit, straight forward hardcore punk. I wanted the production. to be disgusting yet coherent. Influences are '80s hardcore with a touch of Japaneese hardcore punk. Jerry's Kids, Gauze, Poison Idea, and Offenders are a couple bands that mean a lot to us."
Listen for yourself and see if you agree with his assessment:
According to Jeff, the DIY energy is strong on Solidarity. "I recorded everything at home, sent it to Aesop and he recorded the drums at his house. My friend Jack Shirley did the mastering.
"Lyrically, Coffin Party is a therapeutic outlet for me. Most of the lyrics came from journals. It was a good source for pent up frustration."
It looks like Coffin Party will live on, especially because Jeff has enough to be inspired about thanks to this toilet planet: "As long as the world has bullshit, we'll keep making music. Hopefully an LP in the future."
Check out Coffin Party on Instagram, and hit up Jeff's Nocturnal Hustle page for a bunch of lo-fi/homemade releases.
***
No Echo has launched a Patreon with 3 tiers offering all kinds of hardcore-related goodies to help support the site:
***
Tagged: coffin party