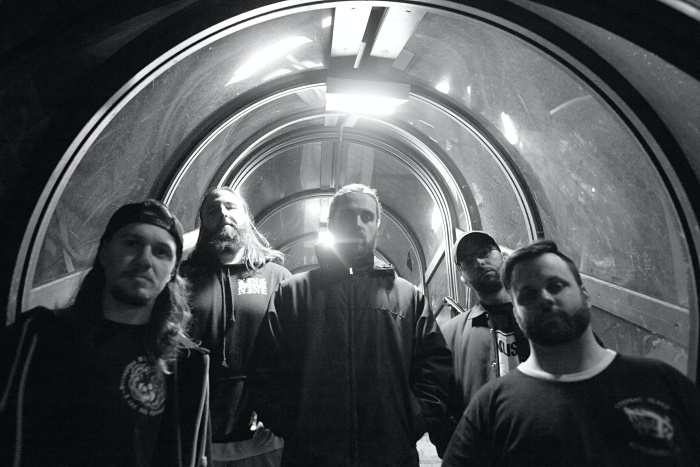 The seeds of Threat 2 Society began all the way back in 2013, but after a demo the year later things truly got cooking for the band with the release of 2016's Ground Zero EP. "We wanted to have two guitar players, so an old friend of mine, Marc, joined to play rhythm," Threat 2 Society vocalist Chris Russo tells No Echo about the next step in the group's ascent. Unfortunately, things got complicated for the New Jersey band.
"The 5 of us started writing a new EP in 2018, and we were ready to record, but I ended up getting diagnosed with a rare form of cancer called osteosarcoma, which I had to endure 33 rounds of radiation, and week long stays at the hospital for chemo all day. That's why it has taken us so long to put out new material."
To say the reason for the delay is understandable would be a massive understatement.
With his health back on track, Chris and his Threat 2 Society bandmates are gearing up for the summer release of Illusion of Freedom, their aforementioned EP, via Hard Reduction Records. Check out a track featuring Matt Anderson from Purgatory from the EP called "Total Control" below for a taste of what's to come:
"The lyrical inspiration for this record is the same for all the previous material we came out with: I write about the forces behind the facade of the two party political system, government corruption, inequality, and injustice," Chris says. "I dive into topics about 9/11, the Iraq War, and the news. Those are just a few of the things that inspired me to write these songs."
How about musical influences? "We all love E- Town, I would say they're one of our biggest influences, along with others like Hatebreed, Agnostic Front, Pantera, and many more."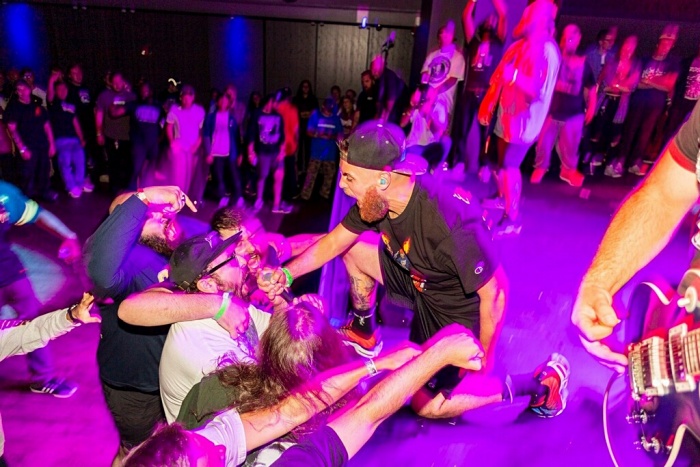 What's up with the New Jersey hardcore scene and Threat 2 Society's place in it? "The local scene has received us very well, in my opinion. We have met a ton of good people and bands from playing shows in New Jersey for over 6 years. Places like the Meatlocker come to mind, with how tight the north Jersey scene is, every show there is usually packed out.
"Some bands that we feel a kinship to would be Blind Justice, On Sight, World Demise, Brute, who are a younger band with high school kids. There's many more. Jersey has a really good scene going, with tons of great bands. I've known Greg [Falchetto] from World Demise for over 15 years, I used to roadie for the Mongoloids back in 2011."
Threat 2 Society on social media: Facebook | Instagram | Twitter | Bandcamp
***
Donate a few bucks to help with No Echo's operating costs:
***
Tagged: threat 2 society