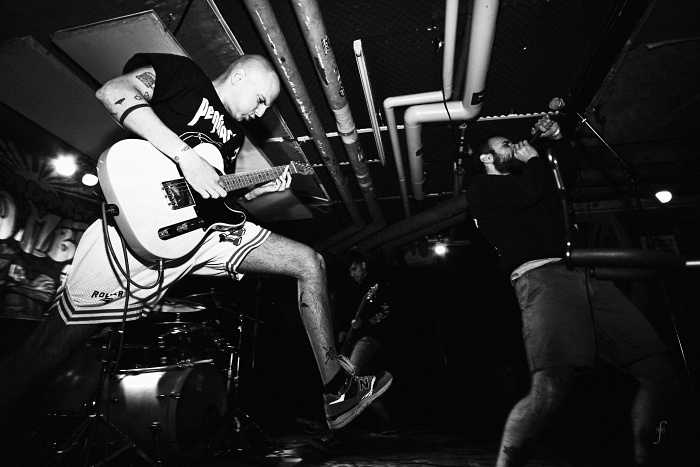 My Turn is a hardcore band formed in Greece back in 2010. Since then, the group has released two full-length albums, a pair of 7"s, a split 7", and several appearances on compilations, with Hardcore Help Foundation's 2XLP to be considered the most significant (Kreator, Bane are among the other bands featured]. On the gig front, My Turn have been road dogs, touring with such bands as Peace of Mind and Tides Denied, plus appearing on bills with Turnstile, Cro-Mags, and Backtrack, to name a few.
Their most recent release is 2018's Buried Inside 7", and having just returned home from a trek around Greece and other parts of Europe, they'll be working on material for their third studio album:
In singer Apostolis Mokas, My Turn have a guy who has immersed himself in several facets of the hardcore scene. Outside of his frontman duties, he runs World's Appreciated Kitsch Records & Booking, Uprising Hardcore Distro, Soulcraft fanzine, writes for Down for Life magazine, and also works as a tour manager. You can follow him on Instagram to keep up with his various projects.
"The Greek hardcore scene is thriving in recent years, with a variety of styles to be represented by different bands from all over the country," Apostolis told No Echo via email. So, we tasked him with a simple mission: send us a list of 5 Hardcore Bands from Greece You Should Check Out. So, check out his picks below, and don't forget to give My Turn a follow on Instagram and Facebook.
***
Malignant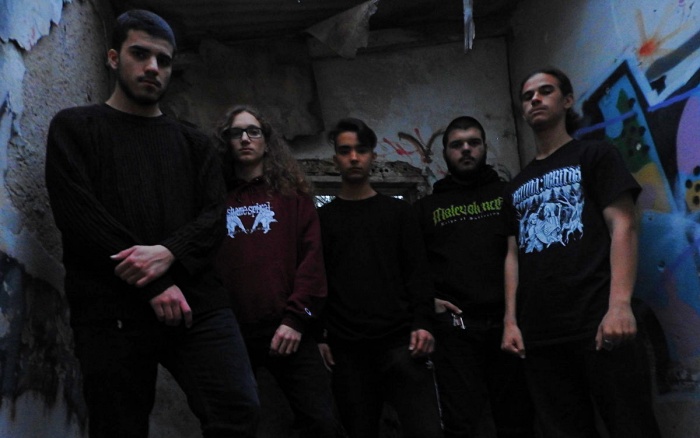 Let's start with the fresh blood… Malignant consists of a bunch of youngsters that definitely love modern metallic hardcore like Jesus Piece, Harm's Way, or even Code Orange. They played their first show at the end of 2018 but they have been pushing it hard since then. They recently released a sick 3-song promo and they are about to open the Judge show in Athens. The future seems bright for them. You can see them moshing in every single show happening in Athens, by the way.
Bellum Veritas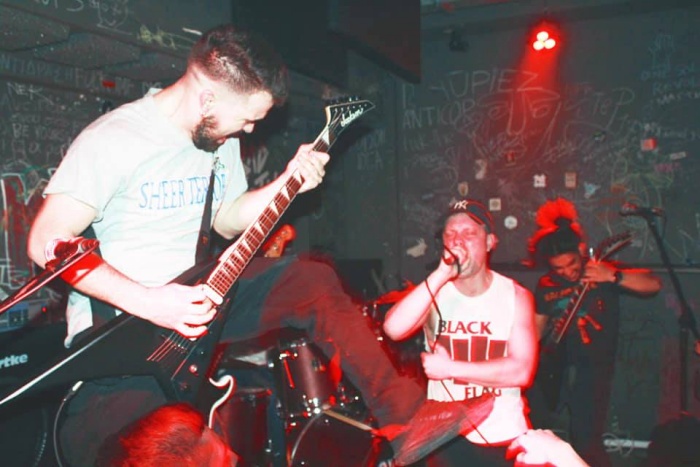 It's a pity but most of the hardcore bands in Greece are based in the capital but this is how it goes, so let's live with it unless more young people in the countryside get motivated to start bands. Anyway, Bellum Veritas was formed in 2015 and are into NYHC and bands like Madball and the like. Chugga chugga hardcore the way we all love it! Their EP, Till Death Comes...Knockin' on My Door, was released a few months ago and it's getting great feedback. We played with those guys 1.5 years ago and I'm really glad to see them going on stronger and stronger. Keep an eye on them!
Going the Distance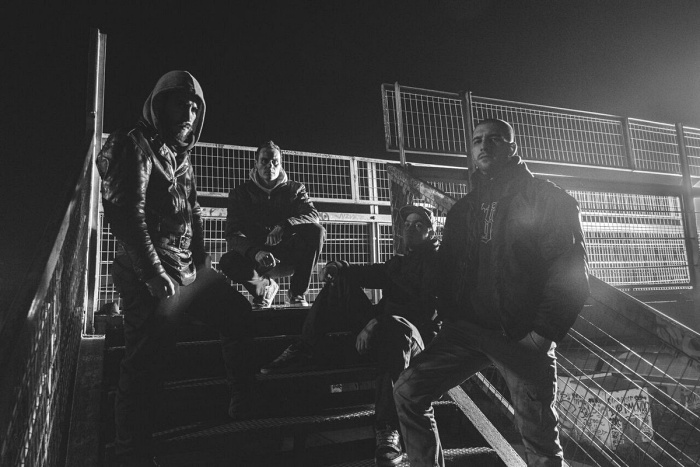 Let's head to Thessaloniki, the second biggest city of Greece, where Going the Distance are active. They have been playing out for a few years now and their first full-length is really a blast! Old school hardcore inspired by both the NYHC and the European hardcore scenes, and bands varying from Madball to Rykers. They have already played lots of shows, sharing the stage with Slapshot, Born From Pain, and the like, and they have toured the Balkans with Overpain (from Thessaloniki, too). What separates them from the rest is the fact that they mainly sing in the Greek language, which is definitely interesting and kind of unique for a band playing this kind of hardcore in Greece.
Against All Odds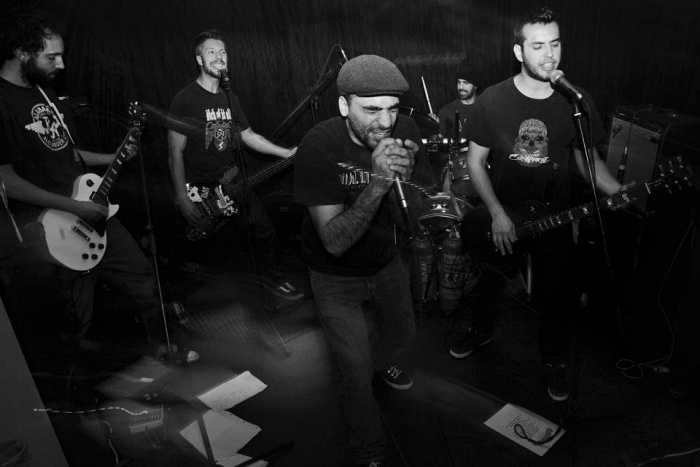 Against All Odds is probably one of the oldest Greek hardcore bands around, as they were formed in Athens back in 2007. Since then, they have released two full-lengths and played countless shows in Athens and all over Greece demonstrating their old school hardcore style, staying true to the spirit of early NY hardcore and bands like Warzone and Agnostic Front. The Athenian quintet is about to release their third full-length.
Kalpa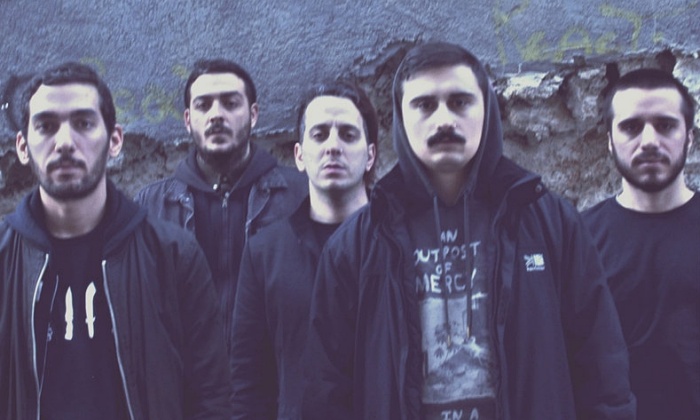 Kalpa is definitely one of the standout bands in the Greek scene with their blackened, metallic, chaotic yet experimental hardcore reminiscent of Converge. Their sophomore album, A Grand Misconception, was recently released with the collaboration of different DIY labels from all over the world, and it's a must have for every fan of the genre. Here is how they break down what they do in their own words: "Kalpa is a loud DIY hardcore band that strongly stands against nazism, fascism, racism, sexism, homophobia, transphobia, ableism, body shaming, state/police violence and any kind of discriminatory behavior." Check them out!
You should also check out: One Last Round, Ruined Families, Despite Everything, Mavro Gala, Overpain, Dirty Wombs, Chain Cult, Molisma, Antimob, Kin Corruption, and lots more!
***
If you dig No Echo, you can donate a few bucks to help with the site's operating costs:
Tagged: against all odds, bellum veritas, going the distance, kalpa, malignant, my turn