Sometime in the early 1990s I was lucky enough to discover a 16mm film at the New York Public Library that profiled the early CBGB's matinee scene and it was quite the revelation. Having missed out on the first wave of New York hardcore, it was really cool to see people and bands I'd only heard about in those pre-Internet days. The turnaround of what happened just two or three years previously seemed ancient and "old-school" to newcomers like me and it was left up to the ones that were there and still around on the scene to fill in the blanks.
The amazing new book entitled Matinee: All Ages on the Bowery by Drew Carolan is the perfect photographic component to the images I saw that day, capturing the punks, skinheads, hardcore types, and assorted misfits that hung out at the dawn of the CBGB's hardcore scene circa 1983-1985. Taking a cue from one of his mentors, Carolan erected a white tarp backdrop across the street from the club and invited the matinee attendees to pose for the camera in what is, at times, achingly raw portraits of kids in an underground subculture fiercely wary of outsiders and all the fashion/tribal accruements that go along with under the radar youth cults. It is youth that is vividly on display in all its vulnerability and defiance, simultaneously captured in what is a time capsule of a city that's long gone.
Turn a page and there's a close-up of Tony Dust (SOB from Merauder's cousin), all of 17 years old and menacing with "S-K-I-N" tattooed across his knuckles. Further down you see the legendary all-female NYHC band Blood, next page it's Harley Flanagan on stage at CBGB's mirroring Sothira from seminal peace-punks Crucifix. Next there's a young Matt Dillon in a punked out James Dean pose, cigarette and all followed by early images of Mark Ryan and Jimmy Yu from Death Before Dishonor; they would both go on to second wave bands Supertouch and Judge, respectively. It is image after image like these that blow you away and make you appreciate just how special those times were.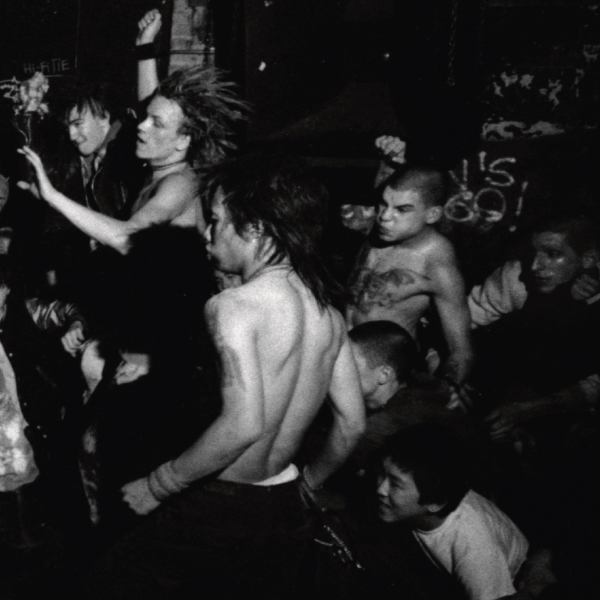 Much has been made lately of "vanishing New York" and the price of success via gentrification that's pushed any spark of indigenous cultural movements by the wayside. I'm of the mindset of having a healthy respect for the past but not to get mired down in endless waves nostalgia that become the subcultural equivalent of Civil War reenactments, but I can't help but have a tender spot for anything that captures this early era of NYHC. Carolan does this and more, echoing the famous American photographer Robert Frank, whom he met in that time period. Frank's work in the 1950s gave a bird eye, nuanced view of American society; never judging or positioning his subjects to fit a particular point of view but just letting them be. This is something Matinee also accomplishes: a timeless document of the universal rite of passage that countless generations have endured. The only difference being that this one resonates with me and countless others whose life was irrevocably altered by this music and a way of life emanating from 315 Bowery. Thank you, Drew Carolan, for these vital snapshots.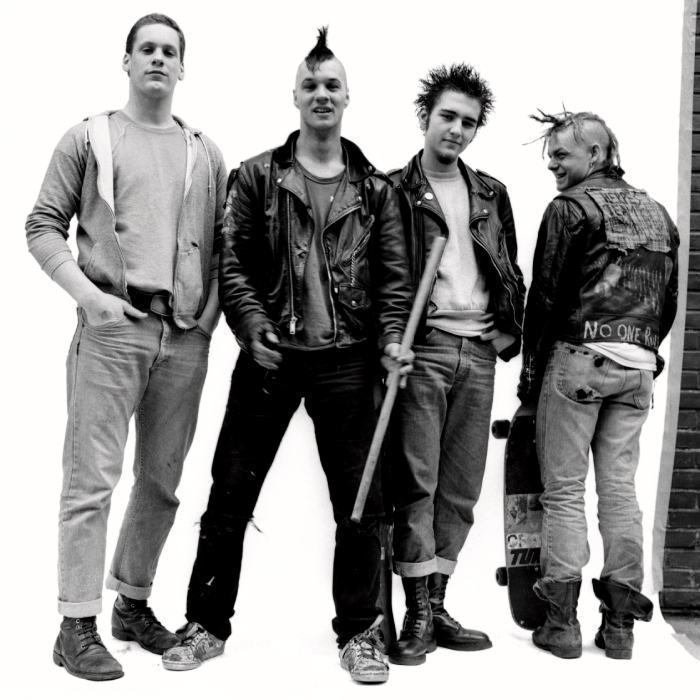 Endnote: The book is a hard cover volume with beautifully reproduced black and white photos. The deluxe version comes with poster, signed prints, and a 7" record with exclusive live tracks by Blood, Death Before Dishonor, Antidote, the Psychos, Hellbent, and The Mob. Everything is housed in a foil-stamped, case-wrapped box. Outstanding!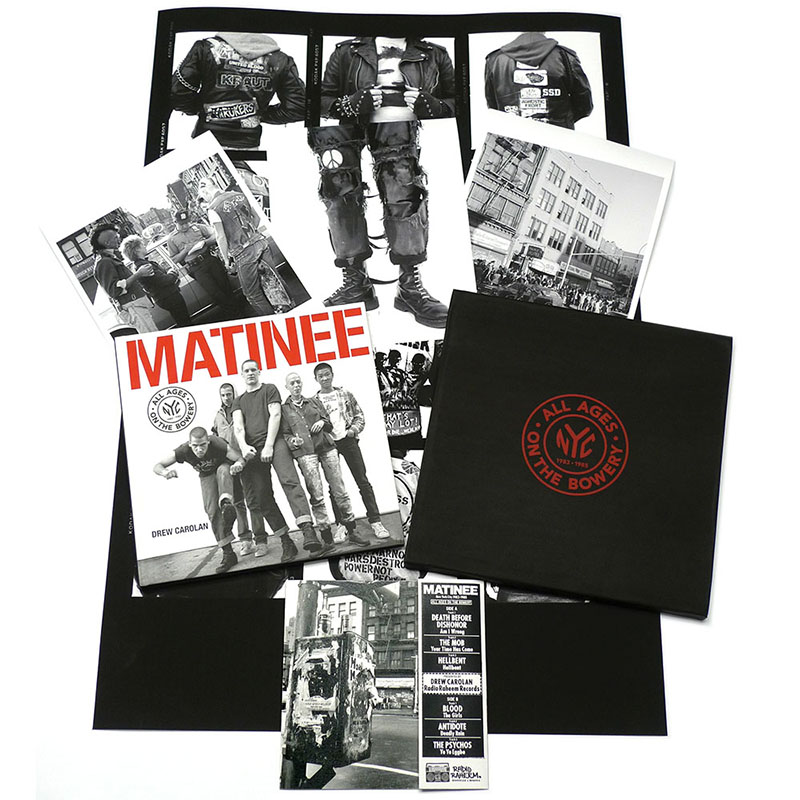 Pick up your copy of Matinee: All Ages on the Bowery directly from Radio Raheem Records, and make sure you follow the book's Instagram page for more great content.
Tagged: matinee all ages on the bowery