When Spell Runner was pitched to me, the descriptor "psychedelic hardcore" was used, which definitely got my attention. When I listened to the band, I heard elements of stuff like the Cramps and classic punk thrown into the mix. But how would some in the actual band describe Spell Runner and what they're doing? "Musically, we're trying to combine the fun intensity of hardcore punk with an ominous atmosphere," they told me via email. They continued to break it down for me: "Main influence in the guitar work comes from surf and rockabilly legends like Link Wray, Duane Eddy, The Shadows, The Chantay's and the like. Effects pedals used by both bass and guitar layer in this mood that give the songs a dark, wavy feel that we're going for. Vocals and drums carry the rest into the hardcore punk world.
"We're trying to capture that attitude of old greaser flicks and noir type vibes at the same time. If Dick Dale went goth and then joined the Bad Brains, maybe it'd sound something like Spell Runner."
Based in Albany, NY, Spell Runner will be releasing their debut EP, Always on the Cool, next month. Since most of you haven't heard the band yet, I encourage you dig into "The Phantoms," a mind-bending track from the forthcoming record. "The song is an expression of frustration for the fool's paradise," the guys in Spell Runner revealed. "It abhors esoteric claims and grapples with the existentialism of being "alone on a mote of cosmic dust."
Via email, the gentlemen in Spell Runner gave me their origin story: "We started Spell Runner in 2017, but this project came together in 2014 under a different name. At the time, Jason (guitarist) and Keefer (bassist) were staying at this spot later dubbed 'The Treehouse.' It was rented out by a bunch of our friends who hosted radio segments at WCDB for uAlbany. Eventually, the spot turned into a basement venue where touring bands would play and where we would later play our first show. Jason also worked at a venue called Bogies (upstate BlacknBlue) doing sound, where he met Matt (vocals) and Ben (drums). They played in some other hardcore bands at the time. I can't remember the exact moment we all decided to try this thing out, but one day we all ended up at Matt's house to hash out some ideas.
"There were times we wanted to record, but things didn't work out how we wanted, which led to our long hiatus. Eventually, we came to our senses to reform as Spell Runner and write this record. We've been touring whenever we can. We have a tour for this record coming up in June that we're hyped about. We'll be in Canada, the Midwest, and East Coast areas."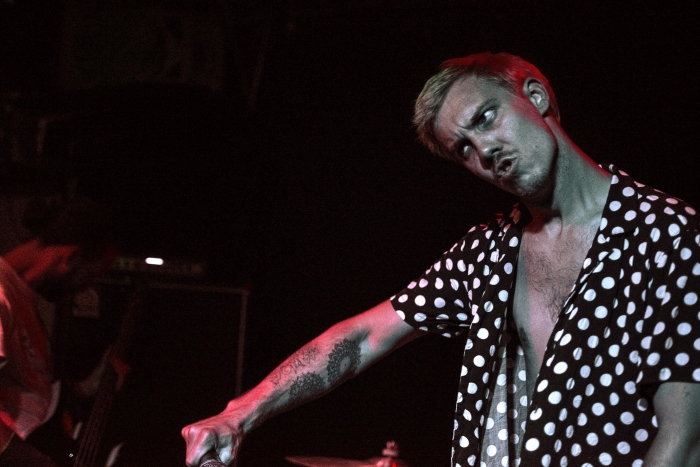 Since Spell Runner's sound is so diverse, I asked the band what kind of bills they've been playing and if they found that certain crowds (modern hardcore vs. more traditional punk) responded better than others. "We've been playing all types of bills, exploring the different niches we can fit into. We recently played Drug Church's record release show and that was definitely more in the hardcore/alternative realm. That was a really fun, high-energy crowd to play to. Next month, we're playing with Tørsö and Maniac. That's definitely on the other side--more raw punk. Punk bills can definitely get wild if the climate is right.
"Sometimes we play bills where people aren't sure what to make of us. We're excited for a show we're playing April 9th with a band called Show Me the Body. Their sound is so diverse that we don't even know how to describe them. As with crowd response, it seems to be more dependent on the scene in that area than the genre of itself, in our experience."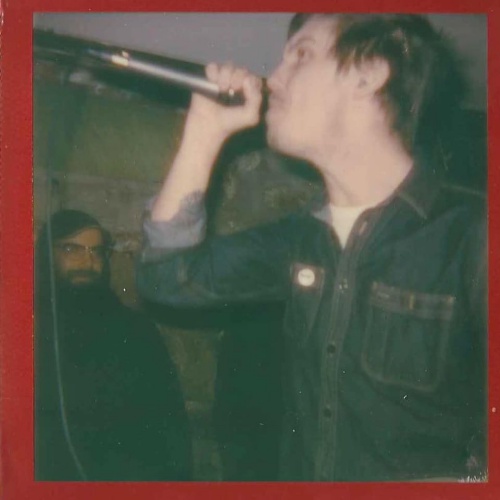 Always on the Cool will be released by Fuzz Records, a label also rooted in Albany. "We sat in limbo for a while after we finished the recording process. We were unsure what route we wanted to take. Albany being such a small world, we were already aware of Fuzz. Josh used to run one of the few brick and mortar record shops in Albany. He saw us play and expressed some interest in the band, so we reached out to him to set something up. It makes sense because he's got the ear for music and business sense. We're excited to release this record with him and put Fuzz on the map. We're stoked to be working with him."
Speaking of Albany, the city has such a great history in terms of its hardcore scene, a fact not disputed by the Spell Runner folks: "Oh, for sure! That One King Down reunion was wild! Albany has its waves like any hardcore scene. Upstate BlacknBlue and Asylum Shows are still doing their thing, booking bigger acts for the Albany area. They're the ones putting on our gig with Show Me the Body. Super Dark Collective has been putting on some cool shows in Albany and Saratoga. For smaller/DIY shows, we sometimes try to organize them ourselves, along with a string of house venues doing their own part.
"Right now, we have some friends in a new project called Hour of Lead if you're looking for that head-banger, Crowbar type sound. They also have an EP coming out on Fuzz soon."
Always on the Cool arrives in stores on April 20 and can be pre-ordered now on 12" vinyl and cassette and digital. Give Spell Runner a follow on their social media pages (Instagram, Twitter, Bandcamp) to keep up with their show schedule.
***
If you're shopping for vinyl, CD, and cassette hardcore titles, head to No Echo's partner store, Reverb LP, to see what they have available. Every purchase you make helps No Echo with site costs.
Tagged: spell runner