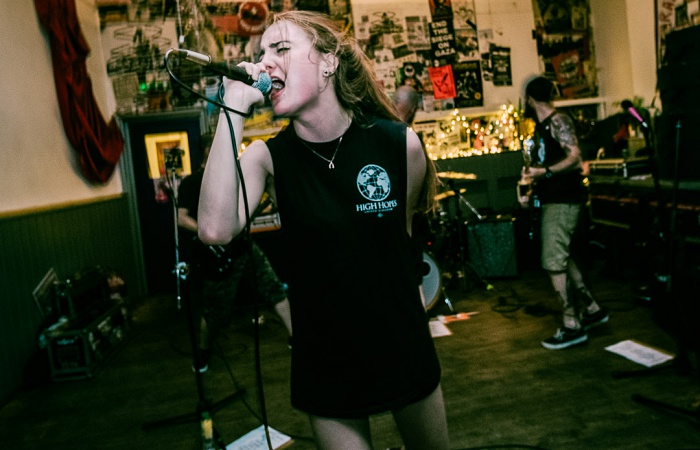 Rites is a hardcore band based out of Middelburg, a city located in the south-western Netherlands. With a grip of EPs to their name, the group's sound is touches upon many different sides of the hardcore spectrum, and they aren't afraid to throw in melodic hooks to their song structures. Rite's vocalist, Louisa Steenbakker, is a 26-year-old music head who works as a marketing manager at a concert venue. When she's not working, screaming her heart out with Rites, or taking guitar lessons, she loves making playlists on Spotify like this one.
I bugged Louisa with some questions about Rites, hardcore in the Netherlands, and finding hope in heavy music.
When and how did you discover your love for hardcore?
I find it quite difficult to pinpoint the exact moment I was introduced to the hardcore scene, but I always had a passion for loud music. My dad has been a big influence. He owns a rather large record collection and growing up I was fascinated by the album covers. We went to a lot of heavy concerts and festivals together, my favorite memories being Slipknot, Life of Agony, and a secret Cro-Mags show.
I started out attending punk rock and metal shows, and kind of rolled into hardcore that way. What made me fall in love with the hardcore scene was the community and that DIY vibe: anything can happen here. There's so much to discover music wise.
How did Rites initially come together? Were you guys in different bands and then decided to start something new?
I wanted to start a band ever since I got into music. Problem is that when you live in Zeeland (a remote province in the Netherlands) there's not a lot of people to start a band with, let alone a hardcore or punk band. I did some guest vocals with other bands and that's when I met Nous (our bass player) who was photographing those shows. His previous band, Broken Dentures, had just split up so he posted a message online looking for bandmates. I sent him a message thinking nothing would come out of it and he replied: "Great! We're rehearsing next Monday!"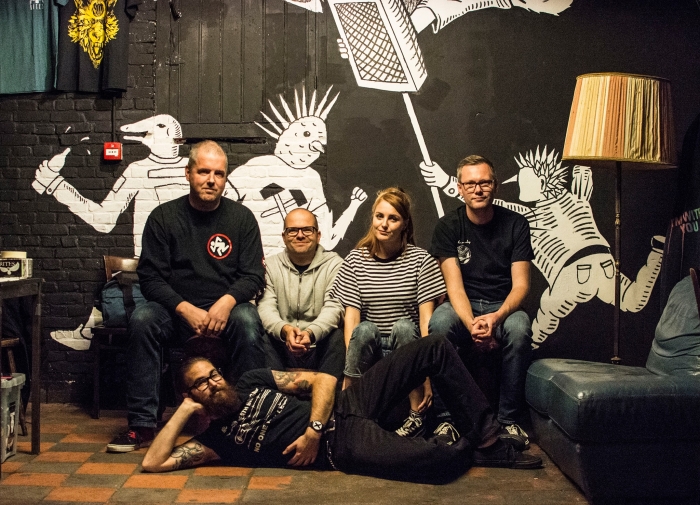 In terms of your lyrics, where do you draw inspiration from and who are some of the writers (musicians or authors) that helped inform your approach?
I'm a very positive person and Rites is my one place to be angry and let some frustration out. I write about things I'm passionate about and things that in my opinion are wrong in this world. This includes social criticism such as racism, sexism, transphobia and the way we treat animals and nature. I also like to write lyrics with a hidden message or that hold a bit of self-reflection.
I get my inspiration from books, poetry, and movies. I love a good thriller or detective story, but also fantasy, especially when it's a bit weird, like Alice In Wonderland. I'm also a big fan of '80s movies like Back to the Future, Gremlins, and E.T. As for musicians or authors, it varies a lot; from Edgar Allan Poe to Agatha Christie and from Brody Dale and Dustin Kensrue to Eddie Vedder and John Mayer.
Speaking of your lyrics, do you find it tough to write hopeful lyrics against such heavy music?
When I write the outcome really depends on the mood I'm in. As I said, I really enjoy being angry in music since I'm quite the positive person in "real life." However when something gets me really excited, it's almost natural to end the lyrics on a positive note. I also really like contrast between the sound and the lyrics. If you'd ask/force me to write something happy, you'll end up with some dark stuff, though [laughs].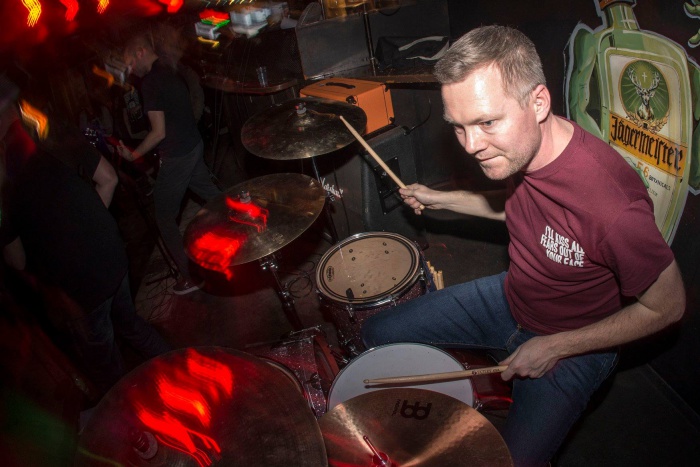 What can you tell me about the current Dutch hardcore scene? What bands should we be checking out?
I love that there's a lot of crossover stuff happening nowadays, for instance with grunge, punk, and metal finding their ways into hardcore. I think this also really reflects on the Dutch hardcore scene. There's a lot of creativity and enthusiasm. Every year some bands disappear, but new bands are equally born.
You should definitely check out these (new) bands:
**And not hardcore/punk but also worth a listen: For I Am King (listen)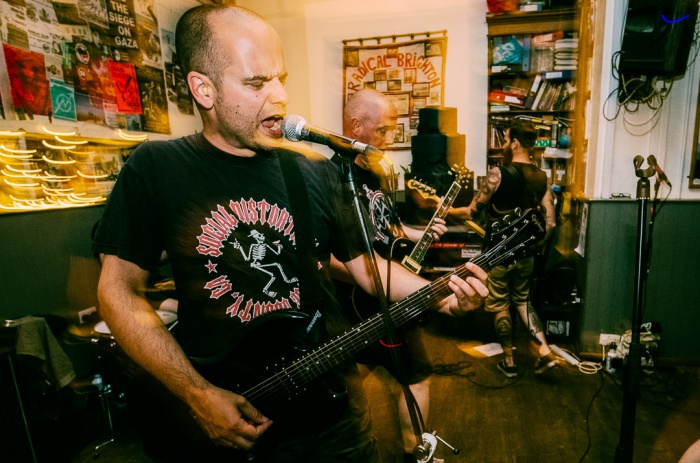 Now that Rites have three separate EPs out there, do you have plans on making a proper full-length this year? What are your plans for the rest of 2019?
Personally I would love to make a full-length, but I'm not sure Rites is the band for that. Not all band members are enthusiastic about the idea of a full-length for Rites. However, we are writing a lot of new songs, so who knows where they might end up. Also on the wishlist is a split EP with a band we've become friends with from the UK. As for the rest of 2019, expect lots of shows and hopefully some studio time!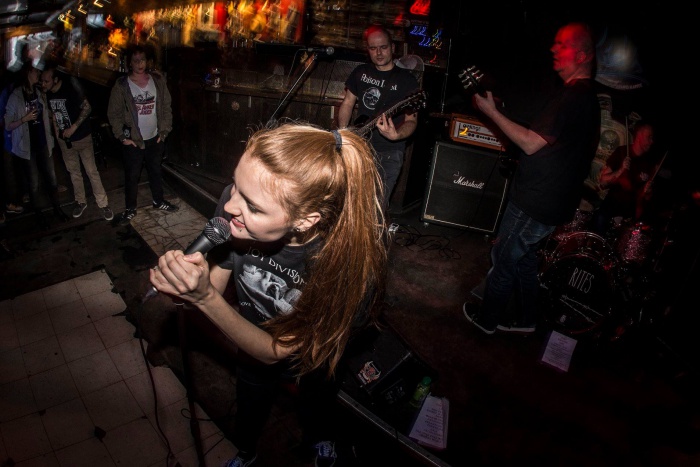 Rites can be found on Facebook and Instagram.
***
If you're shopping for vinyl, CD, and cassette hardcore titles, head to No Echo's partner store, Reverb LP, to see what they have available. Every purchase you make helps No Echo with site costs.
Tagged: international hardcore bands, rites