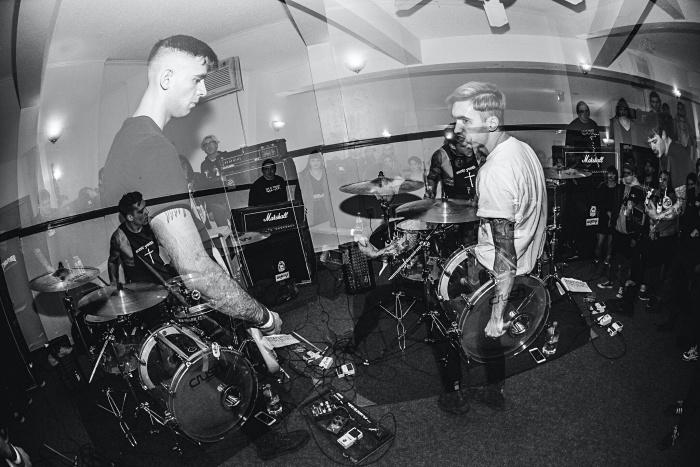 Philadelphia's Drowse are unique as far as punk goes, boasting the usual vicious trappings paired with an uncommon darkness.
This Halloween, this quartet will show just how deep into the abyss that darkness goes with the release of their debut full-length album, Dance in the Decay.
Their second release on Sore Ear Collective, following their last single, an exquisitely abrasive take on Siouxsie and the Banshee's classic "Arabian Knights," Dance in the Decay sees Drowse progression taking a swan dive into that abyss.
Recorded with bassist Wyatt Oberholzer, who has worked Year of the Knife and Foreign Hands, among others, Dance in the Decay is a project played close to Drowse's vest.
"Missing Persons Report," premiering today, is testament to the solemnity and energy Oberholzer and bandmates inject into their sound.
A searing two minutes that bears down with ferocious immediacy from the start, "Missing Persons Report" misses naught. Battering forward at the signal of a driving bass, the guitar spews fuzzed riffs under an ever descending shroud of crushing noise.
The vocals claw at the escalating calamity as the drums issue a spiraling cadence while the proceedings drown in the finale's aural sinkhole.
Dance in the Decay is available for pre-order now from Sore Ear Collective.
Drowse on social media: Instagram | Bandcamp
***
Donate a few bucks to help with No Echo's operating costs:
***
Tagged: drowse