An American living in Canada, Karyssa Leigh is an up and coming photographer who covers a plethora of different musical genres. I reached out to her after seeing some of her shots of Mortality Rate on Twitter recently and she agreed to answer some questions for the site's Photographer Spotlight series.
Where were you born and raised, and were your parents into the arts?
I was actually born in the small town of Rochester, NH and raised in an even smaller town called Barrington, just a town over from where I was born. I'm currently in Calgary, Alberta, Canada, trying to immigrate. I think I get my artist eye from my mom. She sings, she loves photography, she's probably my biggest fan.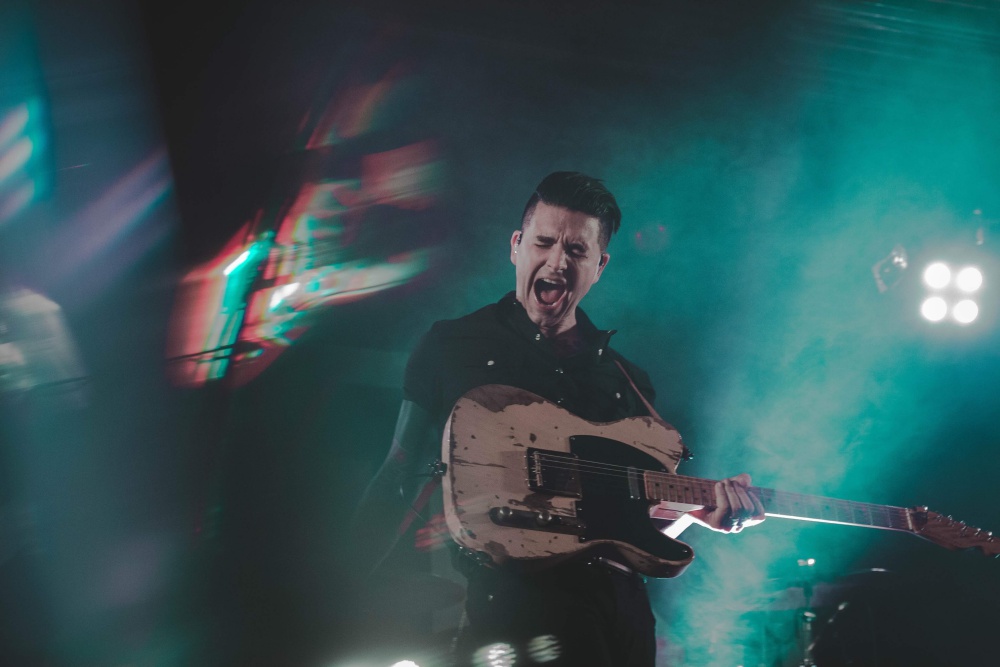 What came first, your love for music, or your love for photography?
Oh boy, probably my love for music. But I was holding film cameras since I was little, and had a Canon Powershot SX130 at probably 13, and got my first DSLR when I was 15. So it's a close one.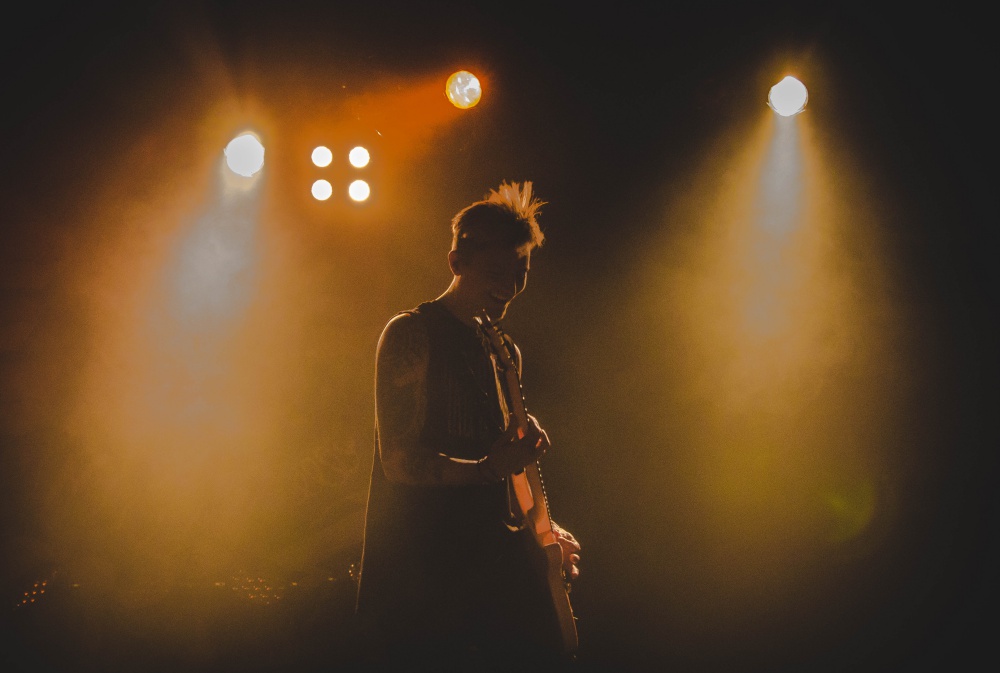 What was your first musical love?
I grew up on a mixture of old country, like Shania Twain, Garth Brooks, Toby Keith's Boomtown, Deana Carter, Johnny Cash from my mom and grandparents; but my dad was super into AC/DC, Meat Loaf, Def Leppard, and a lot of hair metal bands. So, I was raised with an eclectic music taste. But in the later years of elementary school I discovered MTV, to which I discovered Green Day and Blink-182 and they became my first favorite bands. Along with discovering Avril Lavigne, who was my idol and role model.
Who were some of the photographers you looked up to during your formative years?
I never really looked up to many photographers in my formative years but currently, Matty Vogel is a photographer that I look up to and is honestly the reason I do what I do. The hope that I get to do what he does some day. My friends who are photographers also push me to be better and I get inspired just by watching them, too.
What is your camera and post set up?
Currently I use a my Canon 60D with a Sigma DC 18-50mm f2.8 lens. As for post set up, I use Lightroom mainly. I want to start getting more into design and things like album art and I want to try out photoshop. I also am starting to dabble into video work and will be using Sony Vegas for that to start.
In terms of your non-musical photo work, what kind of stuff do you do?
I do a lot of portraits and have done elopement photos as well. Most of what I do is music-related.
Who are some of your favorite bands to shoot?
I absolutely loved shooting Architects. The lighting was so cool, being in the photo pit for them for the first time was like I was inside a black and white dream. I also love shooting my boyfriend's band, Colour in the Clouds from Calgary, AB. It's always a party, I feel my boyfriend and I vibe off each other.
If you could go back in time, who are some bands that you would have loved to shoot?
I have a list, bands that I need to shoot if they ever came back. One of which is the Descendents, who have come back and now I'm just waiting for them to play near me. But forever The Smiths, The Cure, Cranberries (Rest in peace, Dolores)... Joy Division is a big one. My Bloody Valentine, and Fall Out Boy in their Take This to Your Grave/From Under the Cork Tree prime.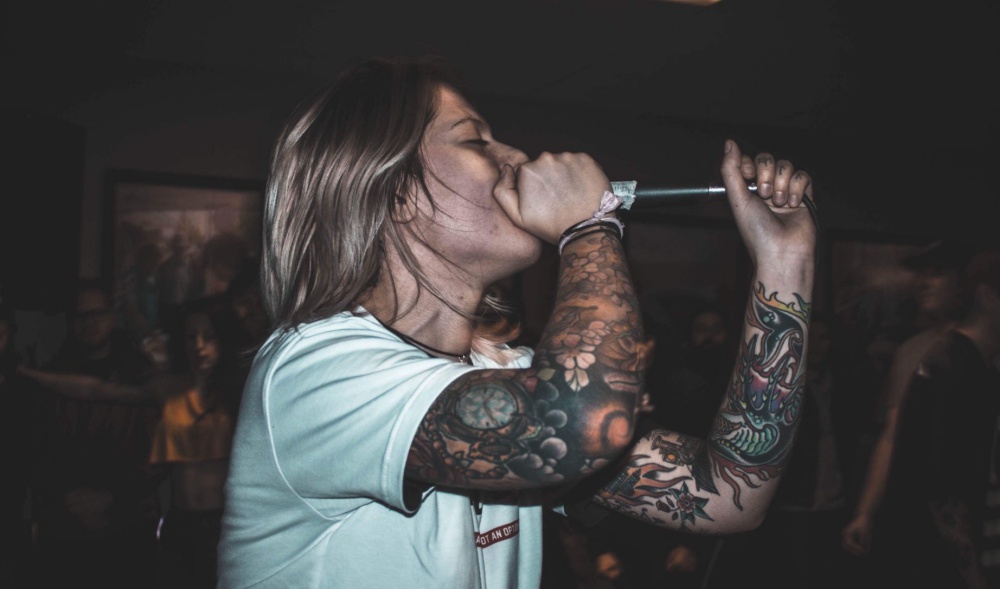 What are the toughest aspects to shooting live shows?
I've been in some pits that are tiny, and there's multiple photographers climbing over each other, while crowd surfers are being caught by security in the same area. I also find myself getting so much anxiety over whether I'll get my media pass approved.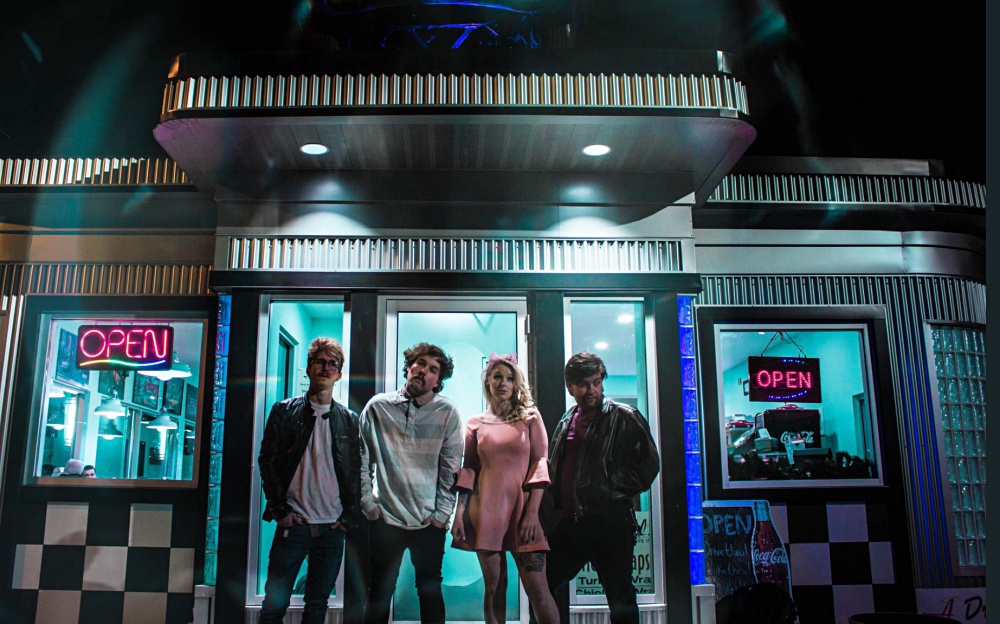 Tell me about some newer bands that we should all be on the lookout for.
There are some awesome bands from Calgary that are both unsigned that you should look out for, Colour in the Clouds (FFO: Alexisonfire, Counterparts) and Sellout (FFO: Paramore). But also Households and Comrades are doing things.
Who are some modern-day photographers that you admire?
Again, Matty Vogel. But also Taylor Rambo, my buds Brian Snell, Rick Beaulieu, and Rickelle Tavares, and Edward Mason.
If you had to pick one of your photos that best encapsulates why you love shooting bands/artists, which one would it by and why?
My recent set from Architects I feel defined me and my love for what I do and I would say any of those photos. I feel it's my best work yet, and it's the set I'm most proud of.
***
Follow and see more of Karyssa's work on her Instagram page.
Tagged: photographer spotlight