Admittedly, my love for Gleemer was predestined the moment I saw they hailed from Colorado. Having spent my formative years in Ft. Collins, however malformed, they'd already won my vote. That their discography now boasts a third outstanding LP only bolsters my adoration.
The band dropped Down Through earlier this month via Other People Records, the up and coming label responsible for signing recent No Echo faves Ways Away and Modern Color.
In much the same way contemporaries like Horse Jumper of Love, Mundy's Bay, and Pity Sex eschew genre restrictions in favor of their own distinct sound, Gleemer have long had the singular ability to meld shoegaze informed dream pop and modern slowcore seamlessly. At once sounding like they eat the Duster discography for breakfast each morning, the band also shoehorn the dreamy ear-worms of Cocteau Twins and the thickly propulsive rhythm section of Teenage Wrist, Turnover, and even Hum.
Though I'm loath to use the term sadcore, there's a bit of Red House Painters and others of that ilk tossed in for good measure. Meticulously textured music demands an aesthetic match and, again, Gleemer presents with an equally beautiful and vague album cover.
As fitting as it is disappointing, the record being introduced to the world in times uncertain, the album flirts with an easily shaken optimism as well as a poetic resignation to things as they are. On to the songs...
Opener "Brush Back," whether intentionally or not, settles in perfectly when played off the back of their 2017 LP's superlative closer "Gush." Not nearly as desperate as the aforementioned sprawling epic, it settles in immediately awash in haze and their requisite amount of hushed hooks.
Among Gleemer's greatest gifts is their ability to conjure tones that at once sound playful and painfully wistful. As the song's final act approaches, they wisely focus on the low end, spotlighting the bass and their standard commanding drum rhythms. Apropos of their 2015 song "Gauze," they similarly wrap the listener in the album's layered trance, equal doses gloomy magic and magisterial heft.
Granting their songs lyrical specificity has long been another of the act's stronger suits. "TTX" plays with this masterfully, reflecting upon what feels like yet another time of certainty, albeit under different circumstances than our collective forced stoppage. They have a way with couplets and singular lines tend to stick out but it speaks to a band forged in friendship and continuing shared growth. It even drops the famous Leslie Gore line "It's my party and I'll cry if I want to…" which ushers the listener in ever closer to the payoff. Ultimately, the lyrics are in lock step with the music and together they quietly devastate.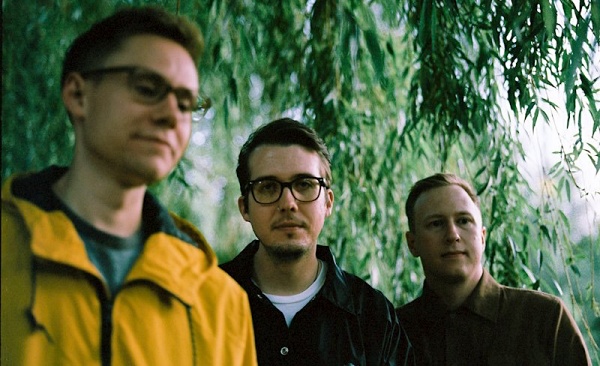 Similarly, later tracks like "Take" and "Spread Out" find the band in similarly stellar form. Despite the former's lyrical insistence that it's "the same old song…", we're being gifted the most realized vision of the band yet. The latter rides an expertly built bridge that feels like a slowcore Silversun Pickups for a brief moment before the chorus finally hits, all delayed joy and celebratory honey-sludge guitar.
Again, "Spread Out" sneakily subverts song structure itself. Whereas the band isn't shy of a 4/4 "straight to the hook" approach, they oftentimes build up only to slow down or play a bridge into nothing in particular. They seem as comfortable constructing their own format, calling to mind the AOTY worthy Greet Death.
Speaking of never being in a rush, "Leadings On" features one of a few moments on the album when the band bares their teeth. Opening on a downer groove, the neo grunge riff is expertly saddled with a lead guitar run from The Cure's playbook. It's ultimately a great pair with late album entry "Casino" which, apparently, doesn't seem to be an examination of the Centennial State's myriad shuttered gambling establishments. Instead, they tour through their multifaceted arsenal of tricks and drop a perfectly placed solo atop their dreamy soundscapes.
Gleemer lets nearly a minute pass before we're at last given their standard slow motion jangle pop and echoing drum rhythms. It's not so much that the album takes work, it's just that its richest rewards are buried and awaiting discovery. A dozen times through and this is my front-runner for the album highlight.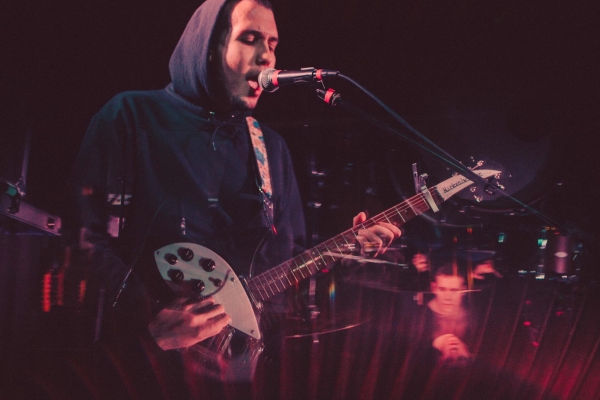 There are certain tracks on any number of albums that I'll skip if I should find myself either in a lowered emotional state or behind the wheel. Midway through the album is "Worth," a gorgeously rendered acoustic track with minimal accompaniment. However spare, it's a wonderful reminder that were you to strip these songs to their skeleton, they'd still work every bit as beautifully. For further prove of their prowess, peep their Audiotree session.
Also riding in on their unplugged vibes is "Held." This track will likely ping the memory of nearly any listener, its barrage of relatable couplets is the hyper-literate high water mark for the album. When casually tossing off lines about breaking an arm and, subsequently, "a cast on the counter", it's seemingly with the acknowledgement that even nostalgia can fail to comfort. They deftly manage to inhabit the muted grey area between optimism and resignation. After having ridden in on such a minimalist streak, it ends by dropping a hushed riff akin to Hum's "I'd Hate It Too."
Wisely, the band chooses to save the title track for the LP's finale. In much the same way their last album "Gush" meandered wonderfully, "Down Through" sways confidently in and out of the fog their shoegaze-informed dreamscape has built. Just shy of the five minute mark, it's a well-crafted close to another album that's the perfect soundtrack to ambiguity and the wild mood swings of a world in the midst of spring.
One can't subsist on hardcore alone and, to quote the mighty Axe to Grind podcast, this is note perfect non-core. Get on it and, if we're lucky, that tour with Delta Sleep will get a mulligan.
Get It
Tagged: gleemer