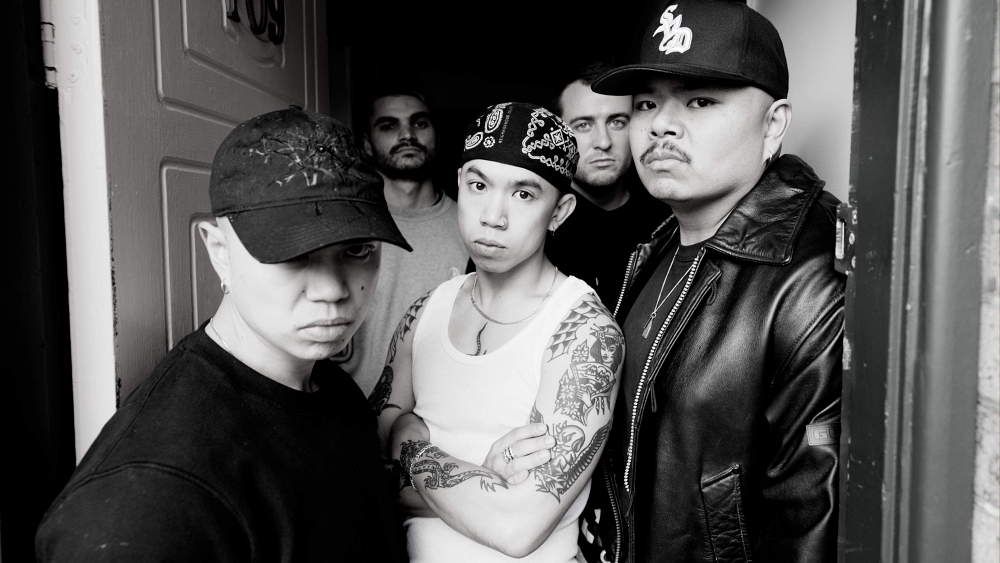 After putting Sydney hardcore on the map last year with the righteous hard style of their viral "We See U" single, SPEED are back on the block, and this time they're going global.
Things have been coming up strong for the Australian quintet in recent months. They racked up profiles for Rolling Stone and Vans, alongside an announcement for their first trip to North America, with a coveted appearance at this year's Sound and Fury fest in Los Angeles, alongside labelmates Scowl, Zulu, and more. If previous sets are any indication, their US debut is going to be one for the books.
But you won't catch SPEED allowing this well-deserved success to go to their collective heads. The group—vocalist Jem, bassist Aaron, guitarists Josh and Dennis, and drummer Kane—aren't ones to abandon their roots or forget their inner-city grind mentality. They might be humble, but they're still hungry.
Watch the video for the band's latest single "Not That Nice" below:
The track is a furious continuation of where "We See U" left off, refining the aggressive vocal delivery, pit-starter riffage, and divebomb mayhem that has become the band's signature.
Expanding on the deeper meaning behind "Not That Nice," frontman Jem states:
"We wrote 'Not That Nice' in reaction to the Asian hate crimes born from the pandemic. The sad stories of innocent, good civilians falling victim to racial violence. I found myself thinking, 'This is someone's grandma, grandpa, mum, dad, child…'

"Unfortunately, much of this stems from the often perverted portrayal of Asian stereotypes in the media. To be submissive, weak, passive, [and] silent… to the scared and uneducated few, the sad reality is that this rhetoric translates to oppression and real-world violence.

"So, this song is simply about taking control of your own identity, [and] writing your own narrative. I think the experience of misrepresentation is a common one for many. I feel privileged to live a life of confidence in speaking out and walking my own path… hopefully, this song in some way can empower others to feel a similar sense of courage."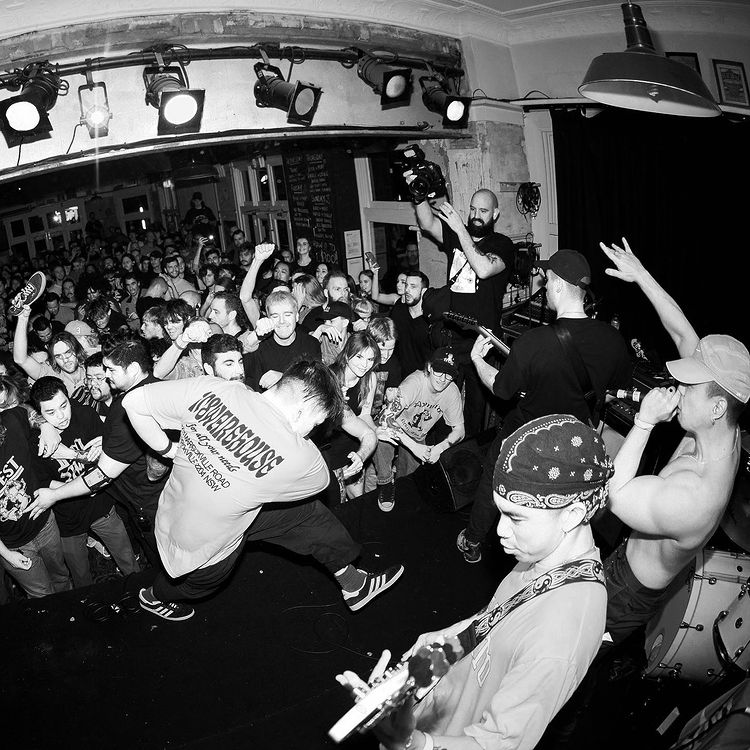 Alongside the release of "Not That Nice," SPEED have also announced their upcoming EP, Gang Called Speed, to be released next month through Flatspot Records and Last Ride Records. Recorded with Elliott Gallart at Chameleon Studios, the six-track EP finds SPEED embracing their heritage and culture, cementing their place in the global hardcore scene, and drawing influences from acts like Biohazard, Merauder, and Trapped Under Ice.
On their latest single's suitably hard video, which (regrettably) does not feature the boys cutting laps in a Toyota Avalon, but does include standout posse moments and a montage of some fierce uppercuts, Jem adds:
"The video was filmed again by our man Jack Rudder who worked on our first 'We See U clip. We wanted to bring everyone deeper into the vibrant world we have here in Sydney, Australia. This is who we are and what our hardcore looks like."
Gang Called Speed EP is out June 24th through Flatspot Records (US)/Last Ride Records (AUS) and is available for pre-order here.
Upcoming SPEED shows:
May 28th @ Lynott's Lounge – Perth, Australia
June 12th @ The Factory Theatre – Sydney, Australia
July 30th & 31st @ Sound and Fury Festival – Los Angeles, CA
SPEED on social media: Instagram | Twitter
***
Help Support What No Echo Does via Patreon:
***
Tagged: speed