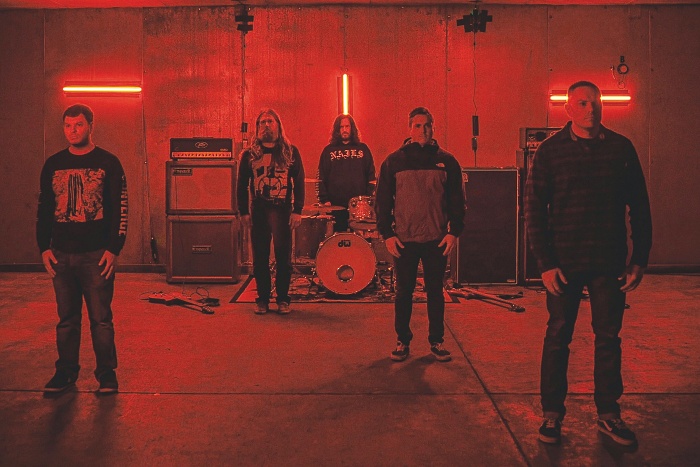 Fronted by former A Life Once Lost vocalist Robert Meadows, Mind Power is a metallic hardcore band formed in 2015. That should already have your attention, but the singer is also joined in the lineup by ex-members of such like-minded outfits as Ligeia, Bring the Heat, and Dead End Path.
The impressive credentials live up to the pressure when listening to what Mind Power is doing. The Wilkes-Barre, PA-based quintet's slew of EPs (dubbed Q1 through Q4) finds them delivering a darkened '90s hardcore sound with the labyrinthine musical arrangements of Meshuggah. It's a dizzying sonic concoction that is channeled through the players with a fierce focus on all of the details.
Earlier this year, Mind Power released Self Torture, an album that collects their EPs under one cohesive collection. Take a listen to "Grounded" below and try and keep up:
"'Grounded' is a song written about my poor decision-making near the end of A Life Once Lost spanning many years of alcoholism and drug addiction," Robert Meadows told No Echo via email.
"I simply wanted a chance at obtaining peace, even if for only a second or two, with everything in my life basically falling apart and crumbling to the ground with no chance at saving myself."
Self Torture is available now via Jump Start Records.

Mind Power on social media: Facebook | Twitter | Instagram
***
Help Support What No Echo Does via Patreon:
***
Tagged: a life once lost, ligeia, mind power