There's a wealth of talent within Arizona hardcore, from Flagstaff to Tucson, from band to individual artist, there's something everyone brings to the table. Ensuring these artists get their best moments immortalized are photographers like Yeshua Flores, whose unique lens has captured some of Arizona's most visceral live images. To learn more about Flores and his enduring portfolio, we added him to our ongoing Photographer Spotlight series.

When did you get into photography, what subject interested you the most?

I had always kind of had a interest in photography. When I was little, reading National Geographic or magazines like Kerrang! and Revolver. Mainly just looking at the pictures. But, I actually started shooting in 2017. I saw Randy Blythe of Lamb of God shooting photos at a show and I thought "that looks fun I want to do that." So, I took my mom's camera and just started shooting whatever I could.
My first actual shoot was the Gojira and Code Orange show at the Marquee Theatre. Consistently, Code Orange also got me into hardcore. I met their drummer/singer [Jami Morgan] after the set and he told me about a ton of bands to check out. Right now, I am primarily interested in shooting shows.
What is your favorite photo(s) you've taken? Which show did you enjoy shooting the most?

My favorite photo I've ever taken? That's a hard one. It might be the photo of Randy Blythe yelling into the mic. Mainly because I love LOG and and Randy is the reason I started shooting.

I think my favorite show I've shot has to be Ice Nine Kills in 2018. They played to like 1000 people. I've known their guitarist for a little bit now and he let me shoot stage side. It was really cool getting to see what's going on behind the scenes of a show that big.
Is there any artist, event or subject you want to film, but haven't yet?

There's a few artists I've been wanting to shoot. My number 1 right now is Slipknot. I grew up on the Iowa album and have been a fan since. It's mainly a childhood fulfilment shoot since I've seen them like 6 times. I would also love to shoot Skrillex. I've been trying to see him since 2010.
In what direction do you see yourself taking your photography in the future?

I want to tour as a photographer with artists. I'd love to capture bigger artists as they really are. Not just the act they portray on stage.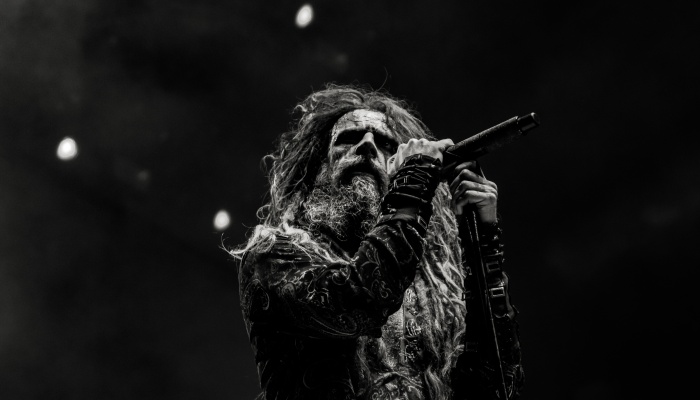 ***

Follow Yeshua on Instagram to see more of his work.
Tagged: photographer spotlight