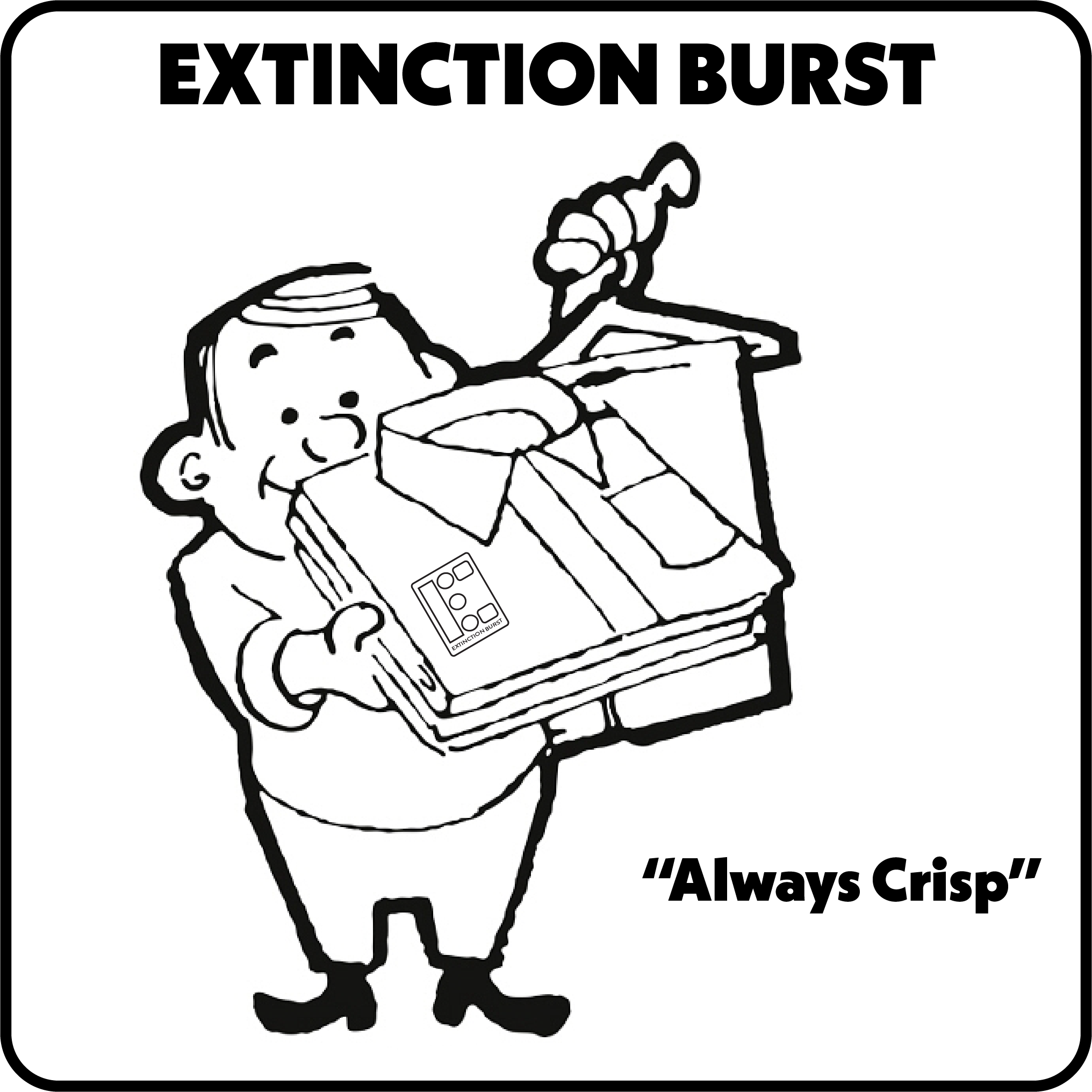 Extinction Burst is a record label out of Victorville, California. Established in 2019, the label has put out over 30 releases in various formats since its inception and in so doing has displayed both a wonderful mastery and a sincere commitment to the DIY hardcore ethic.
With a focus on melody paired with a stunning visual aestetic, the label's output includes contributions from In Time, Jade Dust, Vacancy, and Firestarter, to name a few.
Founder Raymon Ruiz has carefully assembled a catalogue deserving of further examination.
Please give us some background on your label, Extinction Burst.
Extinction Burst was started in 2019 by Julio Chavez and myself. The idea kinda started when we met a group of kids from our area who were playing in bands and we felt the need to physically document that. From then on we started putting out bands that either we played in ourselves or were from the local region.
Eventually, we got the courage to ask bands outside of our area. From there, we started a series called Curatorial Sounds that focuses on releasing music from bands or artists that didn't put out anything more than a demo or 7-inch. We try to compile as much as we can and present it in a 12-inch format that will give some insight on who they were. So far, that series has consisted of the bands Esperanze, The Q Factor, and Interlocked.
When did you first hear Interlocked and where did you get the idea to do that release?
Interlocked was a crazy obsession I had. I had always heard about this band through friends. No one I knew had recordings, but people would always tell me that they had heard them. I was just blown away that you had these four brown kids from Boyle Heights, playing in a hardcore band and were straight edge, in the late '80s/early '90s.
Almost two years ago, Heric (bass player for Interlocked) had played me a brief few seconds of the intro to the demo and right away I asked if we could release it. I was just so drawn to trying to document their contribution to hardcore/punk and paint a picture of who they were.
Read more about Interlocked here.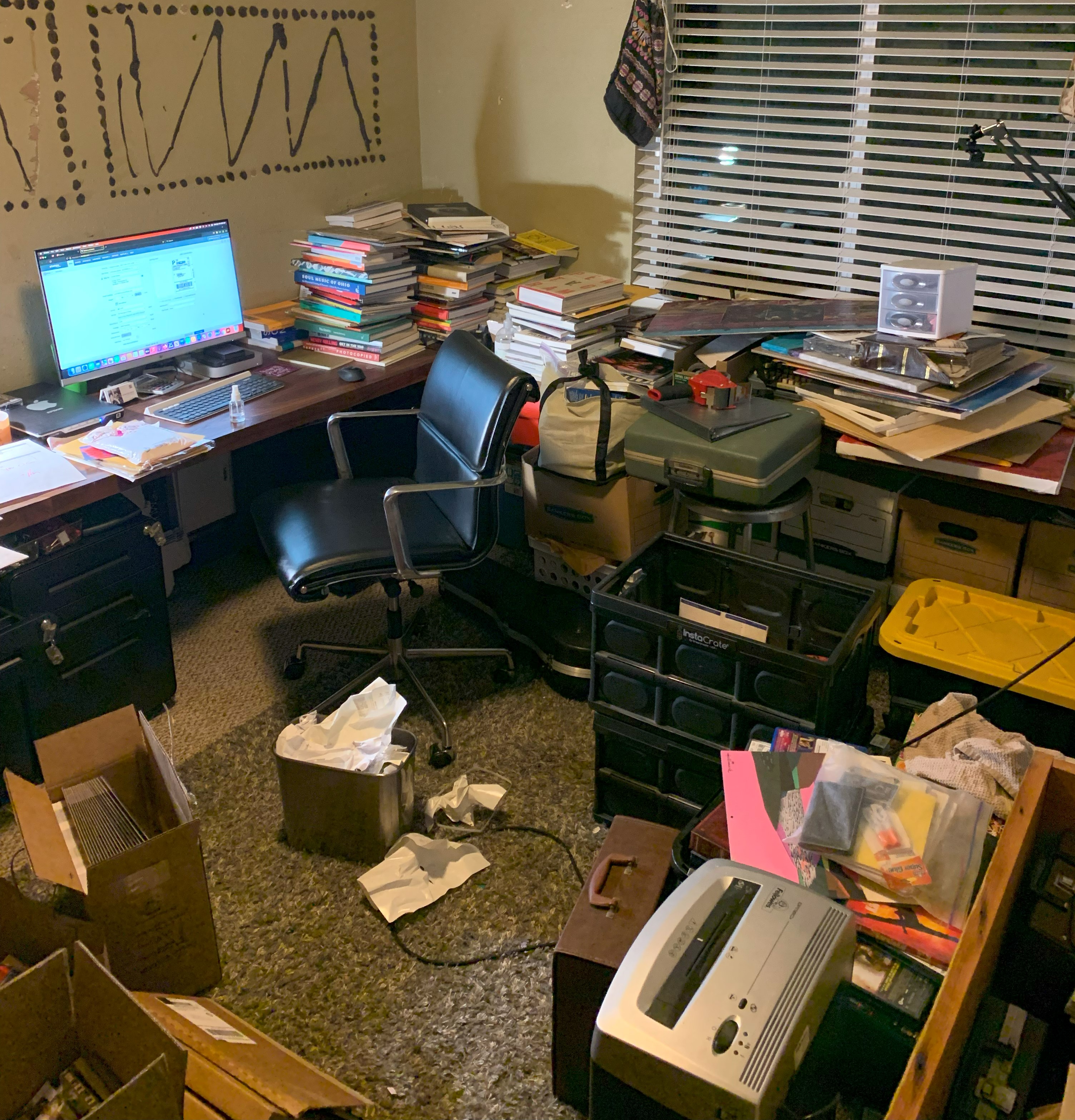 Is it important to you as a record label to work with diverse bands?
To me, it's always been important to work with and document these voices. I get excited and hopeful when I come across bands like Interlocked that may have not had the access or a chance to record properly in a studio and release something more than a demo.
Bands like this need to be included in the conversation when talking about the building blocks of punk and hardcore especially now with bands like Firestarter and Madhouse who come from similar areas that Interlocked did. They need to know that there were kids like them in the past creating and practicing in bands and organizing shows of their own.
What are some of the releases you have done you are most proud of or are your personal favorites?
One of my favorite releases I've gotten to do was the Esperanza 1998-2001 record. It's the first time me and my daughter ever collaborated on layout and design work together. It was a proud papa moment seeing my name and her name together in print.
You have collaborated with other labels on releases (Advanced Perspective, New Morality Zine, Verdugo Discos, and more) which is not a popular move for most labels. What has your experience been like collaborating with other labels on releases?
Some good and some not so good, but that's how you grow and learn. How to establish good relationships with people and build our own network of artists, photographers and labels. Jazz musicians, hip-hop artists, latin jazz all these genres best work has been collaborations! DIY on all levels.
Read more about Esperanza here.
The label has had a busy year so far. Recap what's happened so far and what else is coming up for Extinction Burst has in 2023?
So Far:
EBCS-1532: Spirit Dive - Demo 2022 - cassette (Fuzzed out post-hardcore from Los Angeles; released January 2023)
EB07-0627: Firestarter / Madhouse - Split - 7" vinyl (Los Angeles straight edge hardcore [Firestarter] and Inland Empire fastcore [Madhouse]; released January 2023)
EB07-0526: Demand - Nearly Human - 7" vinyl (Washington D.C. hardcore punk; released February 2023)
EBCS-1635: Guiding - Will - cassette (Toyko youth crew; released March 2023)
EBCS-1736: Evergreen - Fables of Mercury - cassette (Grunge-inspired alt rock from Arizona; released March 2023)
EB12-1033: I Recover - Until I Wake Again 12" - vinyl (melodic emocore from Germany; released March 2023)
EBCS-1837: Mentalité 81 - Génération Sacrifiée Demo 2023 (early 80s-influenced fast hardcore punk from France; released March 2023)
EB12-0320: Interlocked - Live on KXLU 1991 - 12" vinyl (early 90s straight edge hardcore from East LA; released April 2023)

Coming Up:
EB12-0931: RIESGO - Remolino De Muertos - 12" vinyl (Xicanx hardcore en español from Chicago; coming May 2023)
We just wrapped up the A/WAY recording session, which was done at Local Man recording studios in Hesperia, California. The record was engineered by Brad Racine and mastered by Nick Townsend and will be released as a 12-inch EP.
We have other releases in the works but we've learned to not get too excited and announce stuff before it's done. Things always change.
***
Some easter eggs from their website hint at other releases in the works including EB00-0014, EB00-0028, and EB00-0034.
Pick up Extinction Burst releases from their website.
Check out Raymon's graphic design portfolio here.
***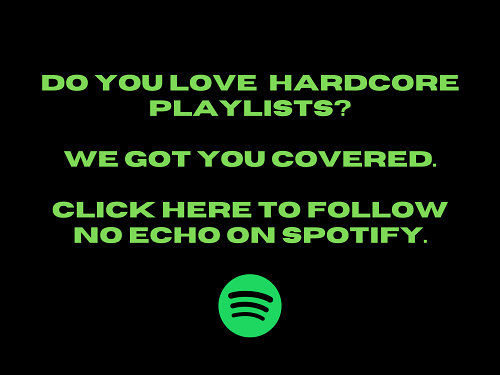 Tagged: record label profile