James Scott is a Brooklyn-based photographer whose work I first encountered while digging around for some Mindforce pics. I'm glad I did since his stuff is pure class. Now that I'm a fan of what he's been doing, I wanted to feature James on the site's Photographer Spotlight series.
Where were you born and raised, and were your parents into the arts?
I was raised in Suffolk County on Long Island. My parents were never really the artsy type of people.
What was your first musical love?
As corny as it sounds the first band I really remember loving was KISS [how can that ever be corny?—No Echo] because my mother always listened to classic rock stations in the car. As for hardcore, I got into the Long Island hardcore scene from a friend of mine in middle school. I was that guy that was like why do you listen to that? You can't even understand what they are saying, it's just noise! [Laughs] He said to me just come out to a show and luckily I agreed..wow was that a total game-changer for me. I saw local legends Overthrow headline a show at Deja 1 in Mineola with God Forbid and Skycamefalling opening. The energy I witnessed was absolutely incredible.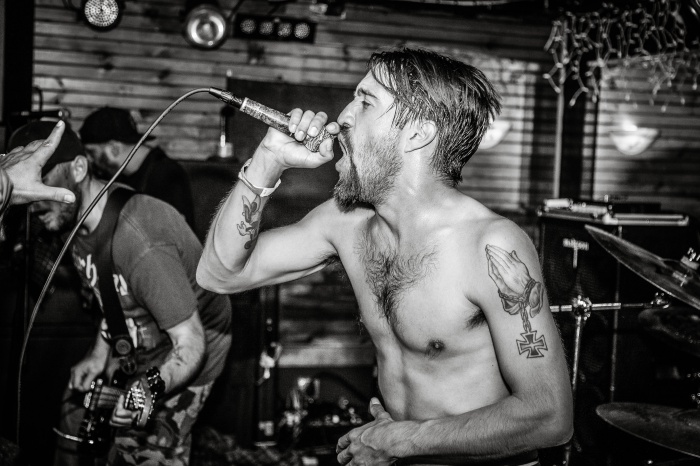 What is your camera and post set up?
I shoot with a Canon 5d mainly using a Canon 24-105mm f/4 lens. As for post, I generally just make a few tweaks in Lightroom.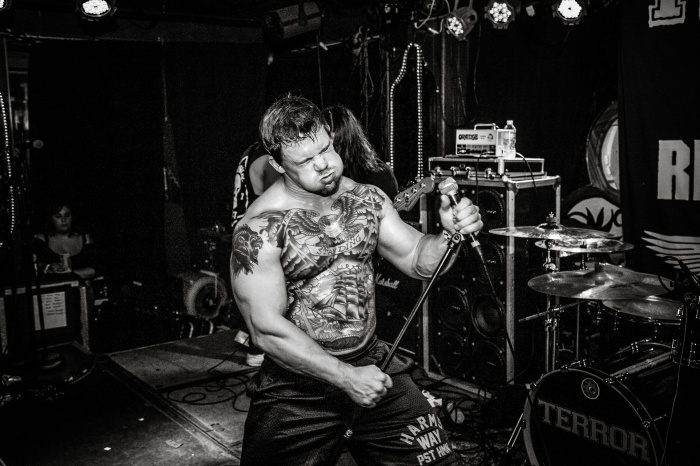 Who are some of your favorite bands to shoot?
I like shooting any band who puts on a high energy live show. Some recent favorites are probably Mindforce, Backtrack, Madball, and Comeback Kid.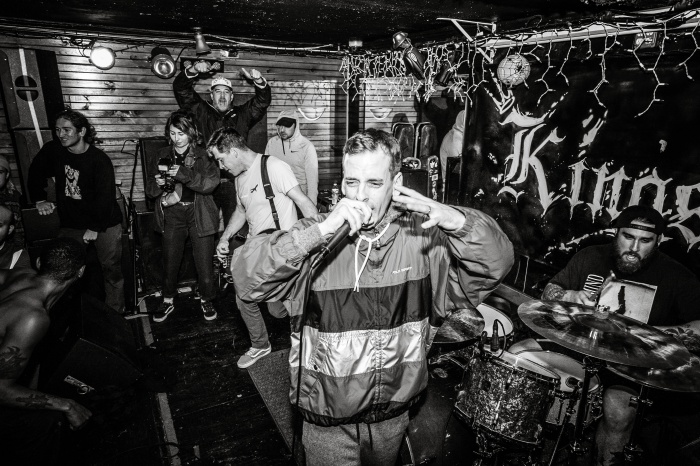 If you could go back in time, who are some bands that you would have loved to shoot?
That's a tough question…I think it would have been cool to have shot bands back when I first got into hardcore. Local bands like VOD, Cipher, Skycamefalling, and Overthrow, which were all bands that I used to go see when I was a teenager.
What are the toughest aspects to shooting live shows?
Trying to find a safe spot to shoot from without being on top of anyone. It gives me anxiety.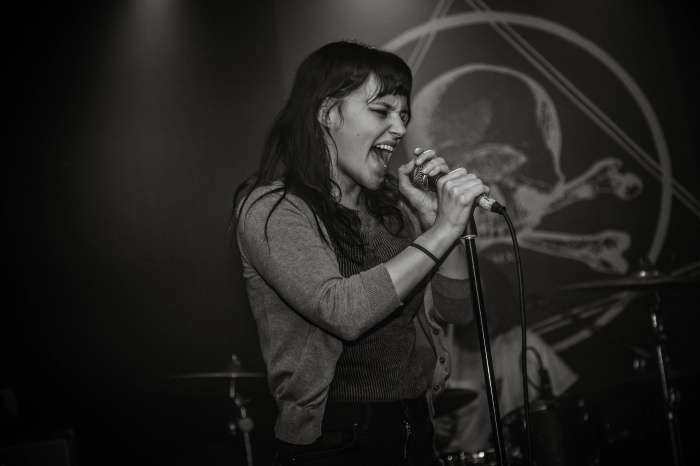 Is it getting tougher to carve a space out at venues since there are so many people shooting these days? How do you feel about that?
I mean, I'm probably one of those people who are trying to carve out some space. I've only been shooting seriously for about 2 years now. So, to speak from that side of things, I can say it was really tough for me at first because I always felt like I was stepping on someones toes and I didn't really know what I was doing. I've been lucky that a couple of guys have been very friendly and have given me some good advice along the way. Shout out to Carl Gunhouse and Rich Zoeller!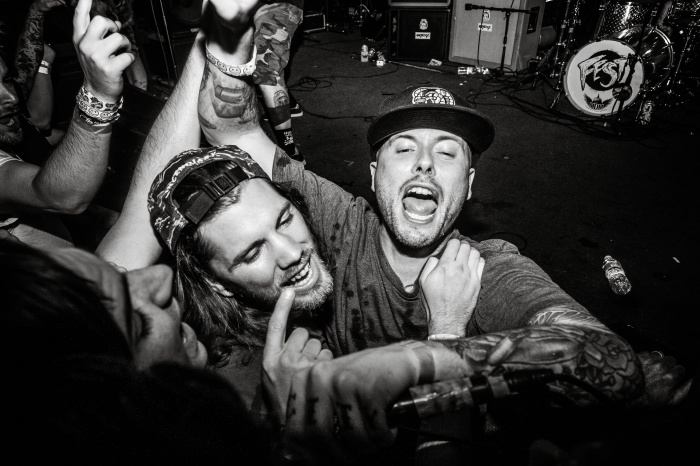 Tell me about some newer bands that we should all be on the lookout for.
There are so many good up and coming bands but I have to stick to my NYC roots and go with Ekulu and Combust. Combust is really doing NYHC the way it needs to be done.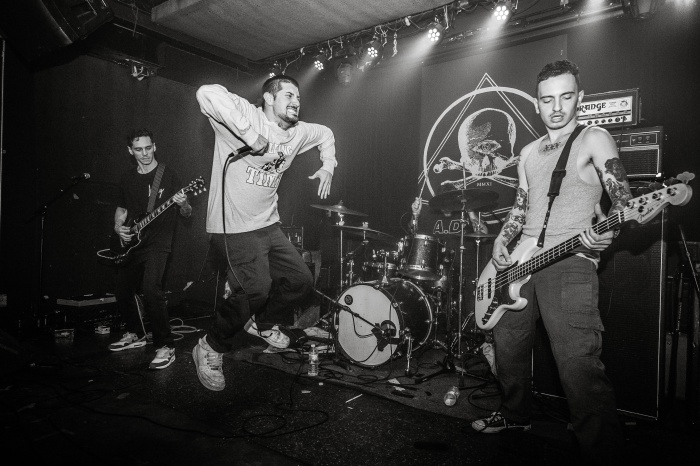 Who are some modern-day photographers that you admire?
Matt Gabell, Anna Swiechowska, Spencer Chamberlain, and Rick Beaulieu.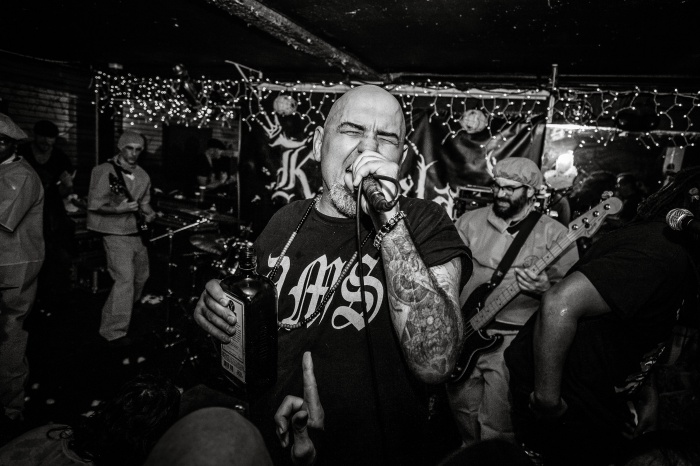 If you had to pick one of your photos that best encapsulates why you love shooting bands/artists, which one would it be and why?
I shot Every Time I Die a couple of months ago at Saint Vitus in Brooklyn and got a shot of Jordan Buckley after he jumped into the crowd and he's just playing his guitar on top of everyone. Capturing moments like that is why I love shooting hardcore bands.
**
Follow James on Instagram.
Tagged: photographer spotlight