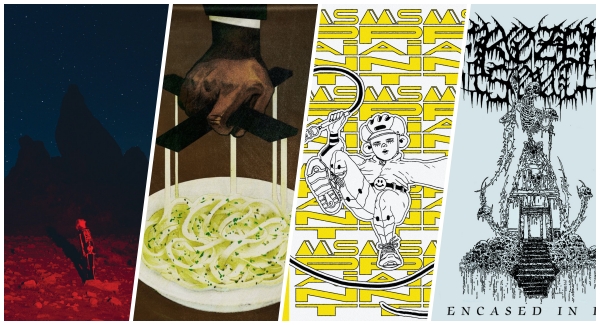 There's not much to celebrate about the COVID-19 lockdown, but at least it's given us more time to dive into books, films, and music. Speaking for No Echo, there's been a ton of records spinning at the home office. Screaming Trees, Change, Lord Goat, The Mattson 2, Teen Daze, Larry Carlton, and FAIM has been getting a lot of love as of late.
We figured it would be fun to ask a bunch of musicians from the hardcore/punk community what they've been listening to during the lockdown, so check out their picks below and discover something new.
Sergie Loobkoff (Samiam, Ways Away)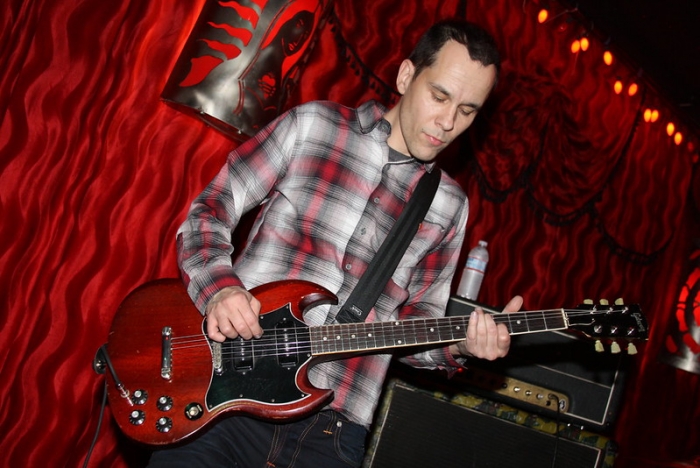 Duster, Stratosphere (2018)
This record is from a San Jose band from the late '90s and rereleased 20 years later. Even though I'm from the Bay Area, I only vaguely had heard of them as in their time they were pretty unknown. Now, they got back together after a few decades and are really popular, I saw them at the Regent Theater here in LA and there was probably 1,000 people.
The Spits, The Spits (2012)
I'm not a giant Ramones fan and pretty much hate all the '80s and '90s Lookout! Ramones ripoff bands. OK, I don't hate any band. And to say the Spits are a 'Ramones band' is pretty shortsighted anyway. They are super smart 'dumb punk' (sic) and awesome. I feel like they are really popular around the world and play punk but are in a wierd scene of their own. What do I know....except, they rule.
Thurston Moore, Rock n Roll Consciousness (2017)
I love Sonic Youth and feel like seeing them at the end of my teens changed my taste in music forever. But somewhere in the late '90s I stopped digging into their new records. Then, in 2006, or something, Rather Ripped came out and I was floored. But then The Eternal came out next and I was back to not caring, I was 'meh....it's alright.' But about 5 years ago Thurston Moore reteamed up with Sonic Youth drummer Steve Shelley....and, well, I love his last 3-4 releases. Thanks free music on Spotify.
Andrew Vacante (Combust, Reaction)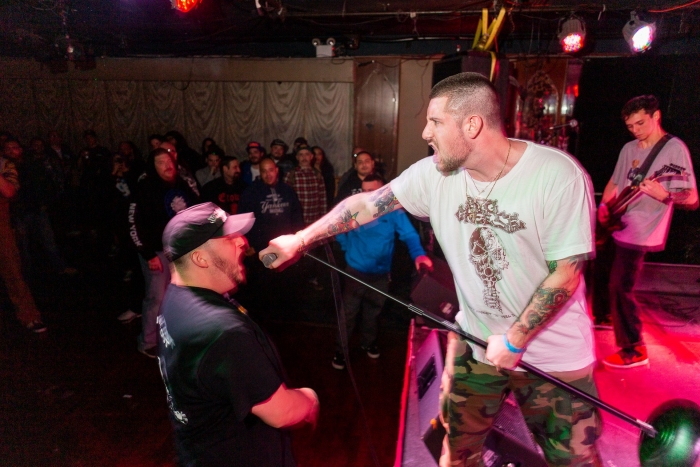 Freddie Gibbs, Alfredo (2020)
There's a handful of newer guys locking down the hip hop game right now and Freddie Gibbs to me is top 3. Every track is a classic. Alchemist never misses. Neither does Gibbs.
Bad Religion, Recipe for Hate (1993)
Been revisiting the whole catologue to be honest, but mainly this record the most. I always loved the artwork as a kid...although they also got experimental on generator, I feel like I this is where they really nailed it.
For my last pick I couldnt just sum it up with one record because I made a playlist of all oldies, doo wop, and rat pack stuff. So, basically, I went with all classics from The Five Satins, The Flamingos, Sam Cooke, Frank Sinatra, Dean Martin, Frankie Lymon, just to name a few. There's like 20 more, but yeah, this is basically some of the best music in the world.
Doug Carrion (Field Day, Dag Nasty, Descendents)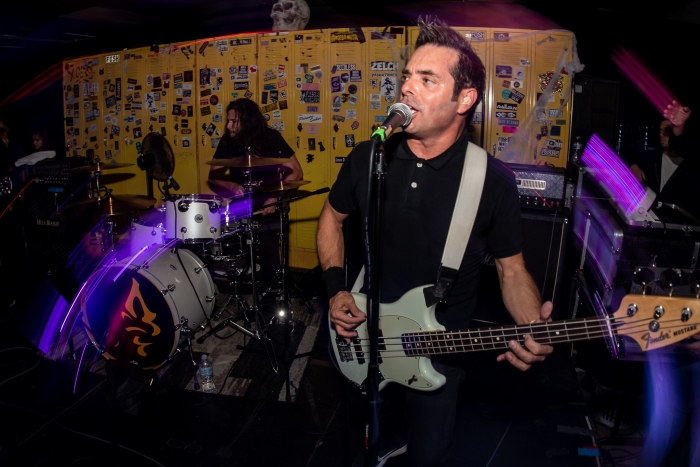 The Chats, Get This In Ya (2017)
I stumbled across this fantastic throwback to lo-fi garage surf punk music. It reminds me of the Fall driving in a van with the Fratellis going to see the Stooges if they were from Australia. When you want fun music .. the Chats are gonna be your best friend.
The Cure, Disintegration (1989)
This is usually what I listen to in the morning while having coffee. I remember when this record came out I must have listened to it everyday for almost 2 years. A great body of work with everything from lush, guitar textured songs against long darkwave sonic canvases to simple pop gems. This one never gets old.
Chic, Good Times (1979)
Perfectly crafted funk-disco anthems with some of the best hooks, drums and basslines ever writing. Bass players and drummers, if you wanna learn how to play in the pocket, start here. There are no drum loops, midi bass parts or computer programming tricks—these guys can play.
Chad Peterson (Strife)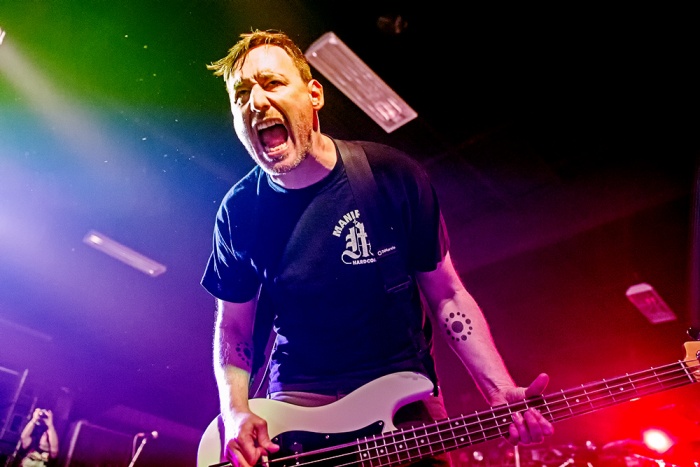 Earth Crisis, Destroy the Machines (1995), Gomorrah's Season Ends (1996), Slither (2000)
Not a week has gone by since shutdown that I haven't listened to at least one of these records. These three show the perfect development of Earth Crisis as a band and I can listen to "Born from Pain," "Nemesis," "Inherit the Wasteland," and "Broken Foundation" on repeat. They're just a band that never stopped being as good as they could when it came to writing and development—to me these three records showcase that.
Depeche Mode
Most that really know me know this is my favorite band. Mainly Violator lately but really I celebrate the catalog (not sad about Sounds of the Universe). I find myself wanting to zone out and isolate a lot and DM has always been a band that's allowed me to absorb every note, beat and rhythm they produce.
Mobb Deep, The Infamous (1995)
For some reason or another, when I have to read over something for work, hip-hop always puts my brain in comprehension mode. It's been cool to reconnect with this record.
Brett William (Exhibition)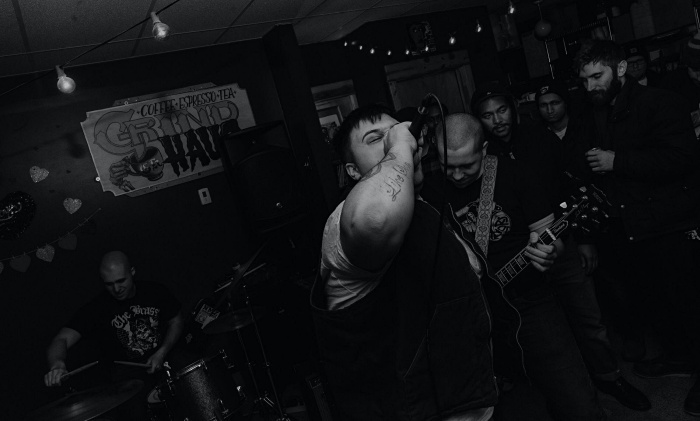 Warthog, Warthog (2018)
Warthog I am super late to the party but love it nonetheless. Sounds like rock 'n' roll with aggressive vocals, real bad ass shit.
Benny the Butcher, The Plugs I Met (2019)
This record just had its 1-year anniversary, so I revisited it and can't stop. He is without a doubt one of the best hip-hop artists out right now. Member of Griselda Records. Real Buffalo shit.
Motörhead, Motörhead (1977)
No explanation needed.
Lennon Livesay (Ecostrike, Envision, Plead Your Case Records)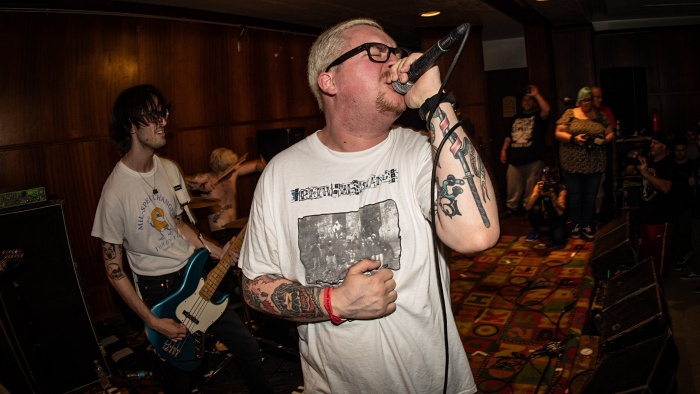 Silent Majority, Life of a Spectator (1997)
This is the perfect lockdown record for when I'm feeling bummed about the state of things: It's the right combination of melancholy and introspection but still high energy.
Krutch, Our Thing - The Mafia Years 89-99 (1999)
Unreal hard shit with lots of character, bouncy, insane mosh, sick gang vocal parts... Also, bonus points for having some of the coolest hardcore drumming ever put on tape.
Chain of Strength, The One Thing That Still Holds True (1995)
An old favorite that I've been back on a huge kick of lately. Top 10 straight edge band of all time? Maybe…
Brian McTernan (Be Well, Battery, Salad Days Studio)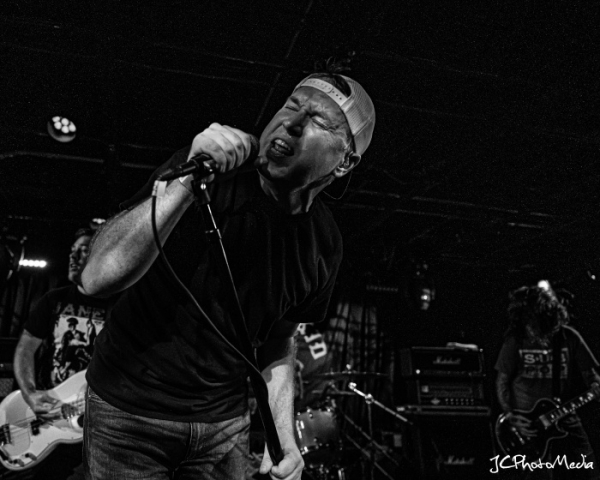 Culture Abuse, Bay Dream (2018)
I love this band…such a good summer record.
Run the Jewels, RTJ4 (2020)
Such a compelling record in this moment. Also, I'll take any little bit of Zack de La Rocha I can get.
Bad Religion, The Process of Belief (2002)
Quite possibly my favorite Bad Religion record. I started off the pandemic on a deep East Coast harcdcore vibe and and have worked my way into some melodic West Coast anthems.
John Pettibone (Heiress, Himsa, Undertow)
Choir Boy, Gathering Swans (2020)
A current favorite band. Incredible song writing, beautiful layers and a voice to die for. Lyrically moody and hopeful.
Seaweed, Weak (1992)
This record brings back so many incredible memories of the PNW. A time of growth and inspiration in our local scene which had been distorted by the "grunge" insanity.
Serration, Ease Yourself Back into Consciousness (2019)
Another current favorite. Intensely crushing, structured and angry. Vocals and lyrics are delivered how I need them in my core. I want more!
Michael McKeegan (Therapy?)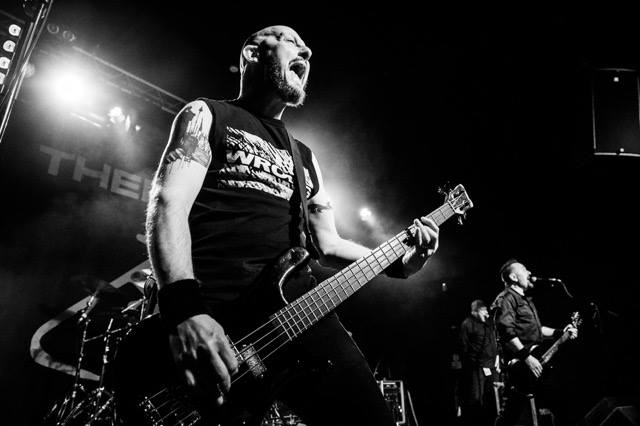 Dead Arms, Simply Dead (2019)
They've got a song called "Apocalypse Yow" so that's good enough for me.
Cro-Mags, In The Beginning (2020)
Just out and it's become my stress relief album, all guns blazing, righteous hardcore which is catchy and sounds massive. This is how to reboot a career!
Judas Priest, Turbo (Remastered 30th Anniversary Edition) (2017)
I've been deep-diving the Priest catalog all lockdown and this has been the standout 're-listen' partly due to the inclusion of a raging 20-song live set from that era.
Jason P. (Mindforce, Don't Trust a Soul)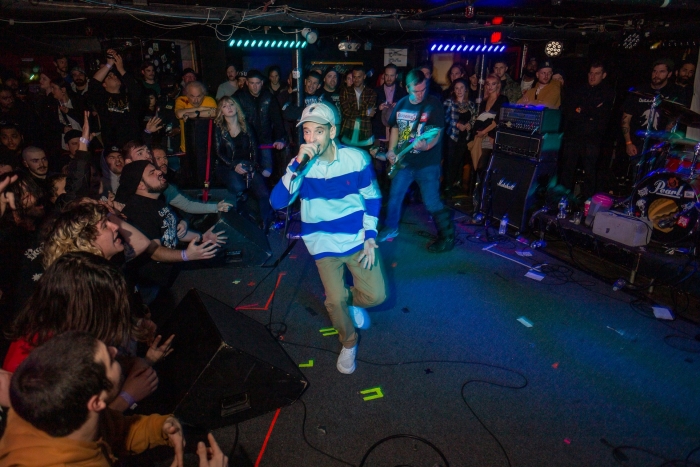 RLX x MichaelAngelo, Dalí (2020)
RLX is a new MC out of the same circle as Crimeapple and Al Divino. Lots of surreal samples from obscure Colombian records and abstract rhymes. Raps filled with hustling and Lo metaphors, just how I like it...My favorite track is "Higher Standards."
YL, Alone Time (2020)
This shit right here has that summertime energy you need in your life that flows from the end of spring right into steaming July....Smooth, soulful and shiny, it's the soundtrack to you and the homies on the steps in Brooklyn passing a blunt, smelling the grill, and sipping something nice.
Daniel Son, Pressure Cooker (2018)
Dan Son is one of my favorite current MCs in the underground rap game. I love his new record, Dirty Dishes, that just came out and it's made me revisit my favorite from him from a couple years ago. This record makes want to drive over the Mid-Hudson bridge blazing a Dutch with the windows down and drive the car down to the river to chill.
Eva Hall (Power Alone)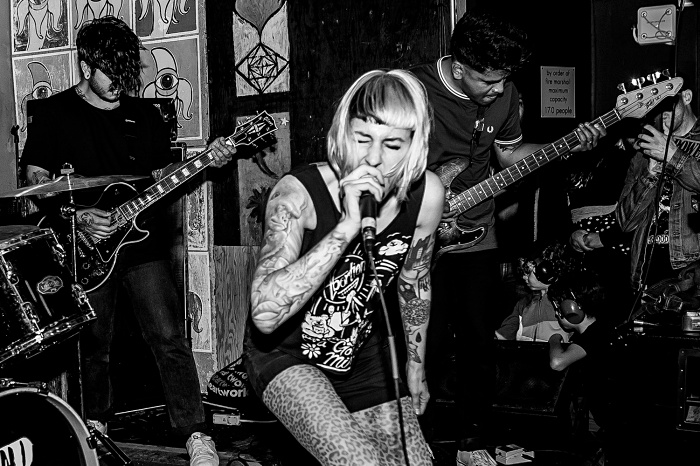 The Rentals, Seven More Minutes (1995), Return of the Rentals (1998)
I can listen to this band when I'm in a good or gloomy mood. It's like Weezer but better, thanks to all the moog and female vocals. Those harmonies are so great!
The Filth side of the Filth/Blatz Shit Split 7 inch (1991)
It's always hard for me to decide which side of this split I like best, and even though my band in 8th grade covered a song by Blatz, I think today, Filth wins. It makes me miss the Bay Area punk scene, which I used to romanticize a lot when I was in jr. high/high school, and still think is pretty cool to this day.
Integrity, Those Who Fear Tomorrow (1991), Systems Overload (1995), Humanity is the Devil (1995)
Every song on each of those records is perfect. When I first heard them in high school, I hated them for a second because it was "too metal" to me, but those solos grew on me quickly, and they've been one of my favorite bands ever since.
Anthony Webster (Buggy, Gel)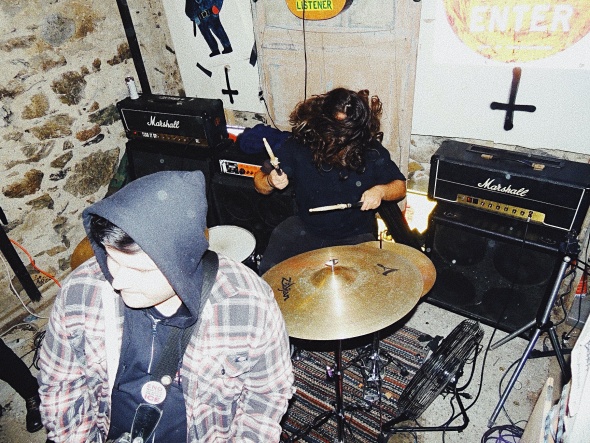 MSPAINT, MSPAINT (2020)
Really cool weird band from Hattiesburg, Mississippi, which is a scene spawning a lot of really cool bands right now like Pleather, Judy and The Jerks, and Bigg Band. Who needs guitars?
Frozen Soul, Encased in Ice (2019)
Really heavy death metal from Texas. Super deep guitars, slow memorable riffs. Plus a Mortician cover, possibly even better than the original.
Powerplant, A Spine/Evidence (2020)
A really interesting synthy punk band from the UK. I think the song "Dungen" off of Powerplant's record People in the Sun is in my top favorite songs of all time. But this recent 7"/tape that came out in April is really something.
Sammy Siegler (Youth of Today, Constant Elevation, World Be Free)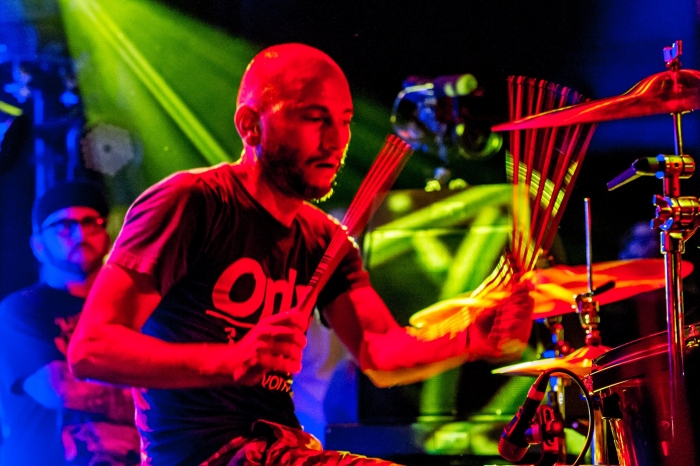 Narrow Head, 12th House Rock (2020)
I recently started managing this band, they're from Houston and have an album coming out in August. They just released a song called "Night Tryst," and I've been jamming to them whilst in quarantine mode:
The B-52's, The B-52's (1979), Wild Planet (1980)
Both albums have made it to my daughter's mixes, have aged well, are still punk, and include songs that are pissed yet still groovy. Digging "Give Me Back My Man," especially this live video.
SAULT, Untitled (Black Is) (2020)
Someone told me about them, I really don't know too much but I dig it. We have SONOS speakers in the house, a lot of times I'm sharing the listening space with my quarantine posse (wife and daughter), so it's all about finding music that works for all of us. 2 for 1 answer, Khruangbin is another band who just about anything works for us these days.
Dwid Hellion (Integrity, Psywarfare, Vermapyre)
Controlled Death, Death Entries 0, 1, 2, 3 (2020)
Japanese noise artist extraordinaire, Masonna's latest reinvention is a droning horror project that is inspired by a wide range of horrific entities. This is a 4 part series that captures a specific period for Maso's serial creativity. Nightmarish beyond description.
Funkadelic, Maggot Brain (1971)
This album never gets old for me, and that is really saying something because it was released the very year that I was born! Fans of Integrity should be able to recognize some of the guitar lead inspiration that this album and in particular, the song, "Maggot Brain" offered to my band. The guitar styling of Eddie Hazel opened up a new doorway of possibilities for Integ. And yes, this album also included original Process Church content.
JPEGMAFIA, https://www.jpegmafia.net/ (2020)
Since the 2019 release of, All My Heroes Are Cornballs JPEGMAFIA has been releasing singles online. Challenging and Dada-esque music and lyrics pushing the envelope of what can be achieved with music with modern technology affording every imaginative idea to become a reality.
Bjorn Dossche (Chain Reaction, Rise and Fall, Rage! Fanzine)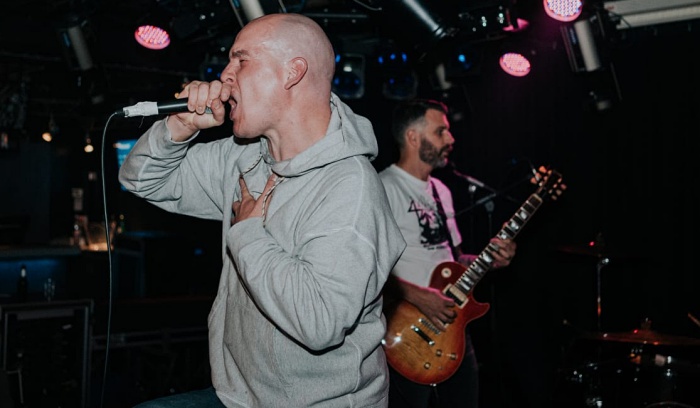 Seaweed, Four (1993)
Somehow late Spring and early Summer are perfect for records that are heavy on melancholy and melody. I've been on a serious Seaweed trip these past few weeks, going through all of their albums, but Four is the one that hits me the hardest.
Partisan, Savage Peace (2020)
I've known Cedric for close to 20 years now and gotta say that I'm thoroughly impressed by the songwriting, the vocal delivery and the overall depth and unique vibe of Partisan's first real full length.
108, Threefold Misery (1996)
Threefold Misery has always been my favorite 108 album and with every listen—even after all these years—it keeps amazing me with its intensity and inventiveness. So far ahead of everything, it still sounds super relevant today.
Michael Bifolco (Fixation, Chemical Fix)
Murder City Devils, In Name and Blood (2000)
I've always loved this band solely based off the eerie keyboard tone.
Misfits, Static Age (1997)
This record completely changed my life. Kids in my high school thought I played in the Misfits because I wore a Misfits shirt everyday of the week.
The Oath, The Oath (1999)
8 songs in 5 minutes....literally perfect. I rarely have any interest in songs that are more than 2 minutes.
Ian Shelton (Regional Justice Center, Militarie Gun)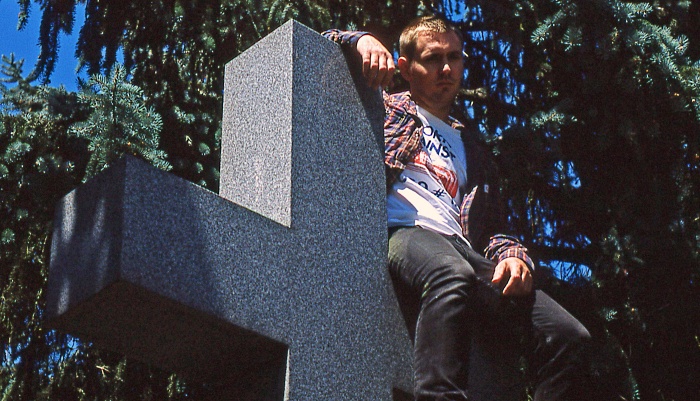 Radiohead, In Rainbows (2007)
I had unsuccessfully attempted to get into Radiohead before with Pablo Honey and The Bends, but I randomly heard "All I Need" at the beginning of quarantine and it completely clicked for me. I've probably listened to the album more than anything else since the beginning of lockdown.
Crosby, Stills, Nash and Young, Déjà Vu (1970)
I watched the David Crosby documentary [David Crosby: Remember My Name] and basically had "Almost Cut My Hair" on repeat since then.
Laughing Hyenas, Life of Crime (1990)
Been working towards recording a Militarie Gun LP and Taylor [Young] said he wanted to use Life of Crime as a touch point for sounds, such a great mix of aggression and melody while maintaining the ugliness of hardcore.
Derek Archambault (Defeater, Alcoa, Version City Blues)
Phoebe Bridgers, Punisher (2020)
I've been a bit of an obsessive fan of hers since I first heard "Steamroller" and purchased the Killer 7 inch. Bridgers' songwriting and lyrical composition feels like I've known her songs my whole life. Like a lot of folks I've been really looking forward to this LP and think it is phenomenal.
FAIM, Hollow Hope (2020)
I'm a bit biased when it comes to this band [his label, Version City Blues, is releasing it on cassette] but this record is just so damned good. It's still punk as fuck but the band has progressed a ton since their 7 inch.
Madball, Hold It Down (2000)
This and Look My Way have always been my favorites, which has never been a popular opinion, but this era is catchy as hell and I think tracks like "Fall This Time" single-handedly influenced a whole generation of hardcore bands.
Justin Pearson (The Locust, Dead Cross, Planet B, Deaf Club)
Sonido De La Frontera, Cumbia Mundial (2014)
Geographically, I am submerged in cumbia, and I have been drawn towards music like this from before I was even aware of its existence, as it's interwoven in the culture of where I live in San Diego. I highly suggest looking into this album if you are feeling the effects of the pandemic and specifically the quarantine. If this doesn't move you, well, you might be related to Mitch McConnell.
Econochrist, Trained to Serve (1992)
I was lucky enough to have seen Econochrist a bunch as a kid, and my first band, Struggle, played with them. The overall music, as a whole, and what the band embodied gave me something that you can't get from a book or film.
End of the Line, End of the Line (1993)
I saw this band play their first show at the Ché Café when I was 15. They totally blew me away. I just wish this band recorded in a decent studio and had a better recording of the material on this album. Either way, it helped me as a younger person, and seems to still help me today.
Brandon Pearce (Reserving Dirtnaps)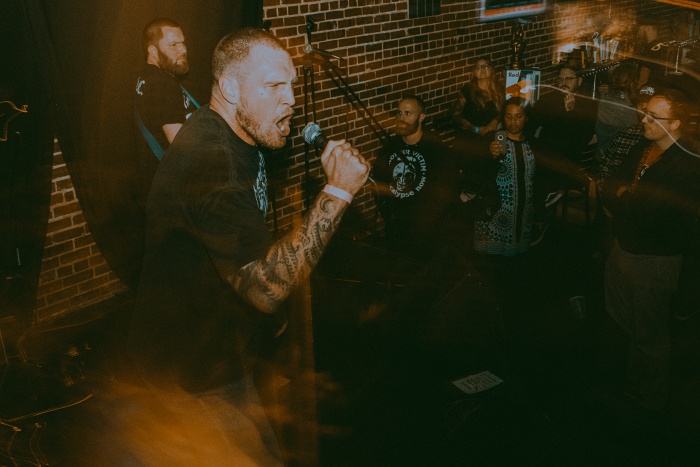 Gothic Slam, Just a Face in the Crowd (1989)
I found this in a box of tapes I got from somebody years ago. From what I read, they were from Jersey City, New Jersey. Sometimes I feel like the singer sounds like him and Jimmy Williams from Maximum Penalty could be cousins by the way they sing. Pretty sick.
Big Mota, Straight from Hell (2020)
Memphis rapper Big Mota is probably best known for robbing Shy Glizzy on stage when he played a show in Memphis a few years back. Big Mota is also a good bridge between the old Memphis style and the more modern Chicago Drill style. Very raw and real.
Solitude Aeternus, Beyond the Crimson Horizon (1992)
This is just some ass kicking doom/trad metal from Texas that the Boaz put me on. I don't really fuck with a lot of operatic fantasy vocals, but man, the music and riffs on this shit for real make you want to slam some beers and wild out.
Jay Laughlin (Honey, Turning Point)
Slowdive, Slowdive (2017)
Anytime the COVID anxiety/depression kicks in, I can put this record on and it acts like a vinyl version of taking a Xanax. It's perfect from top to bottom. It's also crazy to think that made their best record after a a 24-year hiatus.
Van Halen, Van Halen (1978)
I've heard this record thousands of times over the years and this is another record with will just put you in a positive mood instantly, every time. If Slowdive is Xanax, then Van Halen is a house party. You can't listen to this and not be in a good mood. And also, Eddie Van Halen! One of my favorite guitar players of all time.
Agnostic Front, Victim In Pain (1984)
The title track is probably the best hardcore song ever written. The energy that this album puts off inspired me so much as a super young guitar player discovering punk rock and hardcore. I figured if I could create half of power this album has I'd be doing pretty good for myself. It's perfectly relentless from the first note to the last note.
Taylor Young (Twitching Tongues, Criminal Instinct, The Pit Recording Studio)
No Faith, Forced Subservience (2017)
I find myself coming back to this record often, mostly because of how great Dave Witte's drumming is but also because of the whole thing sounding so chaotic. Lasers on the drums!
No/Mas, Last Laugh (2019)
Easily my favorite grind release in the last decade. I love when grind stuff leans a little more death metal but still in a punk way. Fuck the police.
Corrosion of Conformity, Blind (1991)
I got into this record in a very backwards way. I was digging and trying to find records that were recorded at the same place as Brutal Truth's Extreme Conditions Demand Extreme Responses album, and believe it or not this has the closest production to it of anything else I've ever heard. The guitars sound ridiculously crushing for what kind of music it is.
Dustin Perry (Snapcase, Threadbare, Vault, Ghost Work)
Inexorum, Moonlit Navigation (2020)
My great friend and former bandmate, Carl Skildum (Threadbare, Antiverse, Obsequiae), just released his second record with Inexorum. What an incredibly talented guy he is. It's a beautifully personal record that reflects the loss of a mutual friend Jason Bauer.
English Dogs, Where Legend Began (1986)
I haven't listened to this in years, but I still love it. Air guitar came out for pretty much the whole thing). Thanks to Jeff (Libido Boyz) for introducing me to it.
The Gestures, Run Run Run (1964)
Finally got a copy of this '60s Mankato band. It's pretty great. Should have been a bigger hit.
Shane (Bent Blue)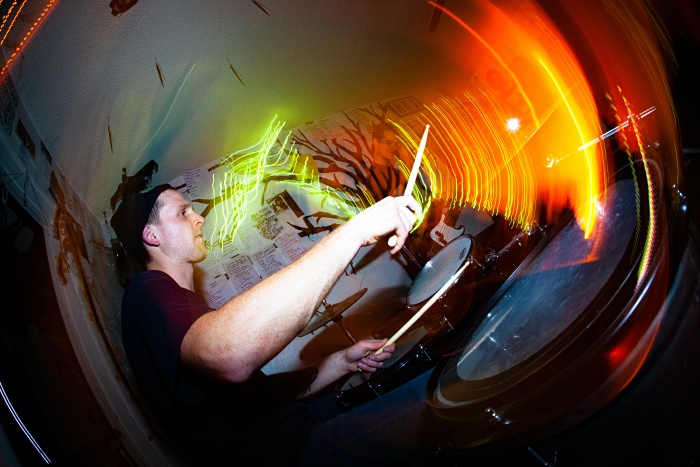 Faith, Subject to Change (1983)
This EP is always on heavy rotation. I love the melodic sound they develop and captured on this record, taking hardcore punk a big evolutionary step forward for 1983, and being a precursor to even bigger things to soon follow.
Old Man Saxon, The Peacock Honey (2019)
Old Man Saxon is a modern Los Angeles hip-hop artist with a lot of Bay Area hyphy influence.
Government Issue, You (1987), Crash (1988)
Something I began listening to that I never gave the time of day before the lockdown is late era G.I. These two albums are such a big progression from their early stuff, going into more post-hardcore territory and it rocks so damn hard.
Damien Moyal (Damien Done, As Friends Rust, Culture, Morning Again)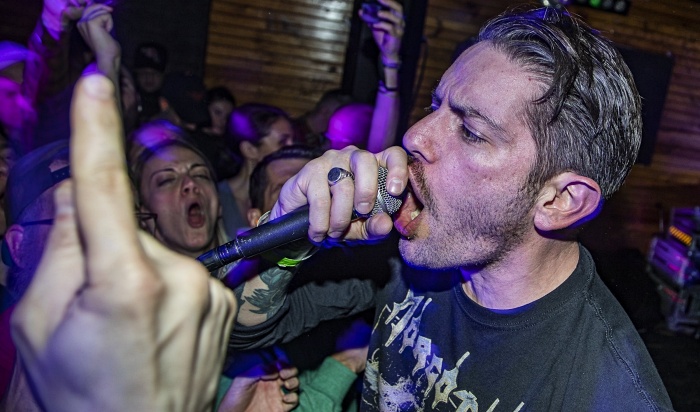 Powerplant, A Spine/Evidence (2020)
My intro to these guys, whose earlier work is also very good. This EP has gotten innumerable plays. Frenetic, synthy, jagged post-punk. Absolutely infectious.
Arya Zappa, Dark Windows (2020)
Can't remember how I came across her work last year, but ever since I've been following her closely as she's slowly released single after single, finally culminating in this full-length just a week or two ago. It's on track to being my Album of the Year. Minimal, dark and croony with tactical synth touches, like a vampiric Nico scoring a noir film.
Piero Umiliani, Problemi d'Oggi (1973), Tra Scienza e Fantascienza (1976)
This is the shit I like to listen to while working from home, staring at a computer. Two of my favorite releases from brilliant Italian soundtracker Piero Umiliani, neither were soundtracks nor released under his real name (Problemi d'Oggi was published under the alias M. Zalla, and Tra Scienza e Fantascienza under Moggi.) Experimental electronic vignettes. Psychedelic, futuristic and jazz-tinged.
***
Donate a few bucks to help with No Echo's operating costs:
***