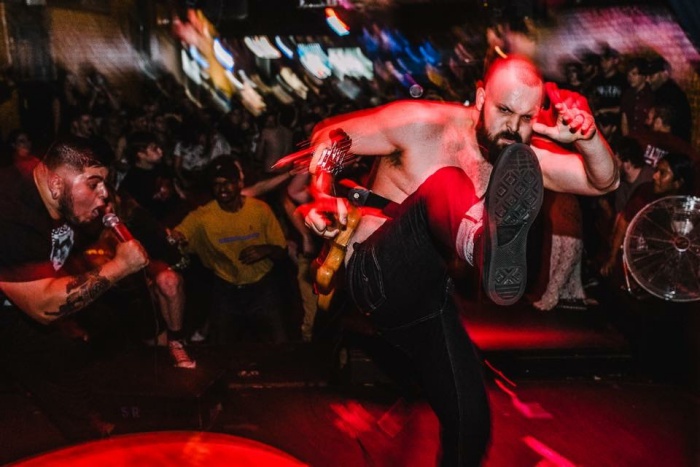 About a year ago, I profiled Terminal Nation on this very site, and at that juncture, I compared the band's no-bullshit style of songwriting to Infest and classic NYHC. The Arkansas group's Absolute Control EP was issued in 2017 via Deep Six Records (Neanderthal, Sex Prisoner) and they've been kept up a busy show schedule ever since.
A politically-minded unit, Terminal Nation is back with a timely track called "ICE Watch" that tackles a topic near and dear to my heart: President Trump's immigration policies. Appearing on Terminal Nation's forthcoming split EP with antifacist black metallers, Neckbeard Deathcamp, "ICE Watch" just got the music video treatment and No Echo is bringing you the premiere:
"As a second-generation El Salvadorian immigrant, the song 'ICE Watch' is very important to me," Terminal Nation vocalist Stan Liszewski tells me. "It's about the recently fabricated border and immigration 'crisis' by the White House. Generally, good people coming to America in search of a better life are being openly vilified and targeted by completely inhumane tactics to an almost unprecedented degree. The recent surge in this openly xenophobic narrative being pushed by the government has changed day to day life for so many people, especially living here in Arkansas.
"I am a firm believer in the fact that hardcore has always been about standing up for what's right and I think this track and the others on our upcoming split exemplify that."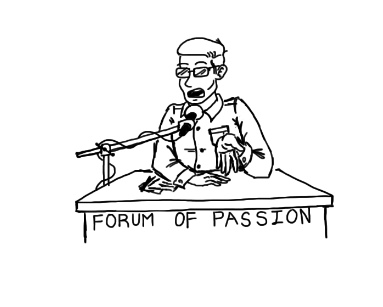 Stan also told me that Terminal Nation is working on a material for a 2019 full-length release. The split EP with Neckbeard Deathcamp will arrive in stores on Feb. 21 via To Live a Lie Records.
Upcoming Terminal Nation shows:
Jan. 25 - Little Rock, AR @ Vinos (a benefit to repair one of Little Rock's more important venues)
Feb. 2 - St. Louis, MO @ Kitty Fest 2019 w/ Redbait, Time & Pressure, Treason, Decline, and more
June 7 - Little Fest, AR @ Mutants of the Monster Fest w/ Thou, Tomb Mold, Full of Hell, and more
Tagged: terminal nation