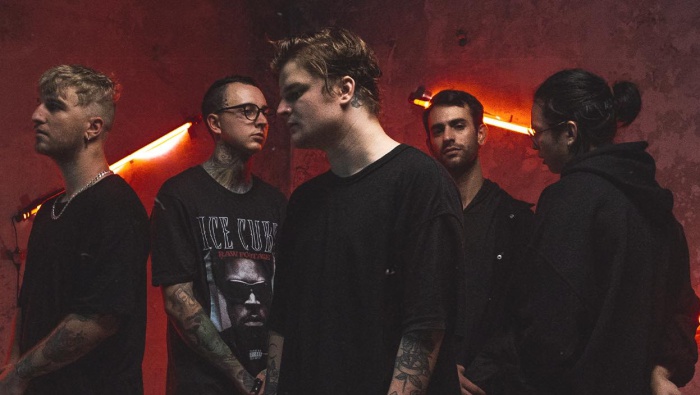 Who the hell is Dealer? Their music video for 'Pretty Stupid' popped up in my YouTube recommendations and out of curiosity I clicked.
These dudes hail from Australia and they're pumping out some seriously heavy tunes that remind me of Vein. From what I've gleaned, members of Dealer have played in Northlane, Capture the Crown, and Alpha Wolf.
But getting back to their music video: Killer visuals accompany some mosh-inducing down-tuned modern metalcore that made me dance around my living room with half of my 6-inch tuna sandwich from Subway in each hand. Mayo and black olives dripped all over the carpet and I didn't give a single fuck.
I took to the internet to find out more. These guys pretty much came out of nowhere and their debut EP, Soul Burn, dropped just a few days ago on Stay Sick Records.
After streaming the EP a few times I can tell this thing is going to make waves. This band is going to be huge in 2019. Tons of heavy as hell breakdowns that will make you want to throw cinderblocks at your worst enemy. It's difficult to sit still and type this while listening simulatenously. It really is that good.
They even take a moment on the EP to slow things down a little with a softer song, and it's still a banger. Total early '00s vibes throughout. These are the sorts of crossover hits that end up being played ad nauseum on rock radio. Or at least they used to.
You can follow Dealer on Facebook and Instagram.
***
If you're shopping for vinyl, CD, and cassette hardcore titles, head to No Echo's partner store, Reverb LP, to see what they have available. Every purchase you make helps No Echo with site costs.
Tagged: dealer