It's been an eventful couple of weeks for Maya. On June 19th the California metallic hardcore band was part of the wild hometown show in San Jose along with Gulch, DRAIN, Xibalba, Sunami, and Scowl. Today, the group is officially announcing the forthcoming release of a new EP, Despierta.
Formed in 2004, Maya is a close-knit bunch, as the their tone here suggests: "Paco (vocals) and Martin (drummer) met in summer school at Oak Grove High School. They both sucked at school. Ozzy (bass) and Paco are brothers. Justin (guitar) is a lifelong brother of ours who we connected with through shows and the scene.
"We were all coming from similar walks of life, and hardcore gave us a place to be and a way out of dodging bullets in the streets. It means a lot to us."
No Echo has partnered with Maya to present "Sangrando," a track from Despierta, via a music video offering a glimpse into the EP's recording sessions:
"The song is about sacrifice and the effects of having to make sacrificial decisions in life," the Maya guys told No Echo via email.
Since forming, Maya has amassed quite a respectable following outside of the Bay Area, especially throughout Mexico and Central America. For Despierta, the band is tapping into their heritage to share their stories as first-generation Mexican and African American musicians from Northern California.
When asked about some of the other bands from their region we should all be checking out, the Maya guys dropped some familiar names: "Gulch, DRAIN, Bone Cutter, and Scowl. Hella more too!"
How about this next response when No Echo asked about some of Maya's musical heroes? "Our influences range from Los Tigres del Norte to Slipknot. We try to sound as we feel the music which is raw and heavy. We want our sound to represent us in all aspects, musically and culturally as well."
Incredible.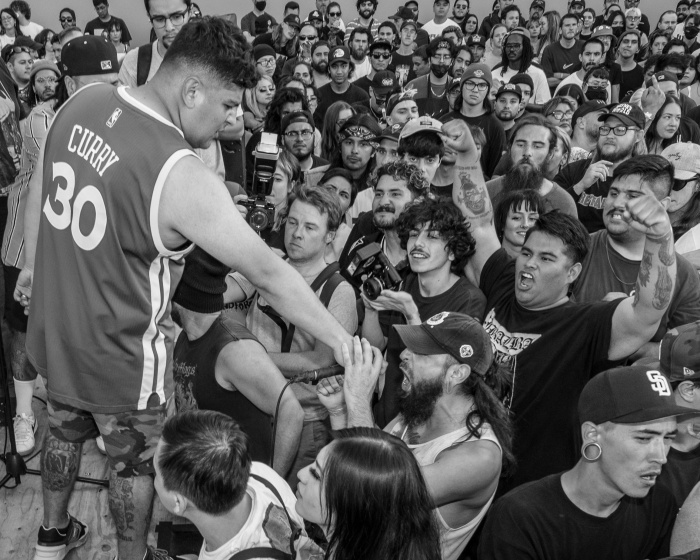 The Despierta EP will be out on July 15th via Shark City Recordings.
Maya on social media: Facebook | Twitter | Instagram
***
Help Support What No Echo Does via Patreon:
***
Tagged: maya