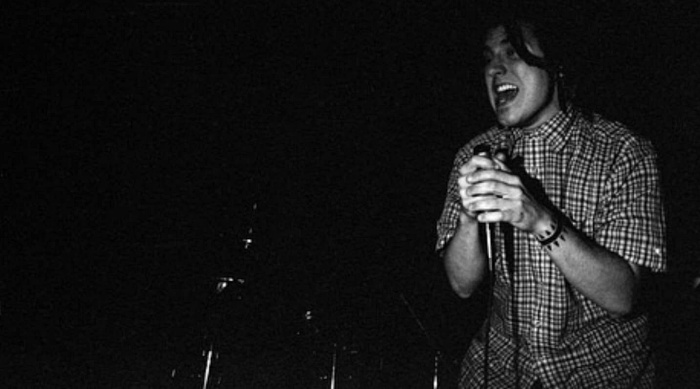 Matthias Weeks first appeared on No Echo back in May via our story on the making of the infamous Ottawa/Jihad split record from 1994. Before he was one of the two singers in Ottawa, Matthias fronted early '90s Michigan hardcore band Current.
Throughout the years since, he's also played in .NEMA, Dearborn S.S., and Calvary. In addition to his work as a musician, Matthias ran Council Records, releasing titles by such groups as Ordination of Aaron, Yaphet Kotto, and Constatine Sankathi.
Today marks the release of Fixed Against Forever, the debut album from Matthias' latest band, Wrong War. The punk outfit also includes musicians who've played in The Phenoms and Salvo Beta.
No Echo chatted with Matthias about his past work, Wrong War, and why he decided to resurrect Council Records after almost 15 years of slumber.
Before we get to the new project, let's take a quick walk down memory lane. In the early '90s, you fronted the band Current. Tell me a bit about that experience and how you feel about that era in your life today.
Current was incredibly important to all of us as we had all struggled for several years to understand music and find compatible people to make it with. In many ways Current was the key to connecting us to a larger world.
The band took us out of small-town Michigan and brought us to 924 Gilman Street, the More Than Music Festivals, Native Nod's last show, and Little Rock. It introduced us to people that I am still generally excited to talk to, and to those that continue to make brilliant art.
I look back at what we accomplished in such a short period of time, 100% on our own terms, without the internet or cell phones, and I am extremely proud of it. I have no illusions about what we did being perfect, or even remotely correct, but it was important to us and several others.
Being a continuing part of the local scene in Detroit, and then branching out to find like-mined people all over was an incredible experience that went by all too quickly.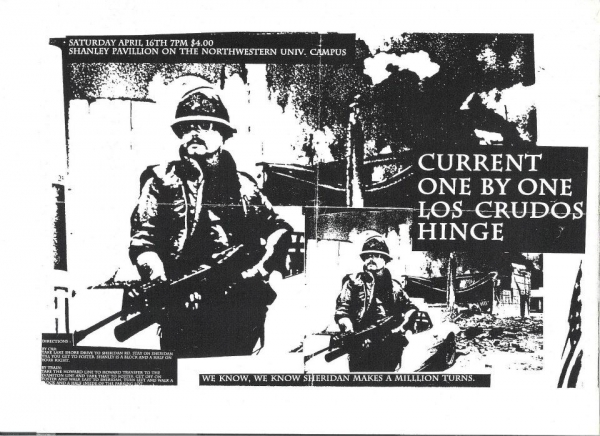 You were a co-singer in Ottawa, a project that only existed for a brief time, but released a beloved split with Jihad in 1994. Do you regret not pursuing that band longer, more seriously, or was it always meant to be a one and done kind of thing?
Hard to say. If Current had of lasted longer, there very well could have been additional Ottawa recordings. I don't think at the time we ever considered Ottawa anything more than a side project, one with a very specific point to make about the type of music we were capable of and understood.
It took a couple of pressings of that LP before we realized anything, and by that time Current was nearing the end. Ottawa was a band that was born of myth more than presence, and much of the band's success was posthumous.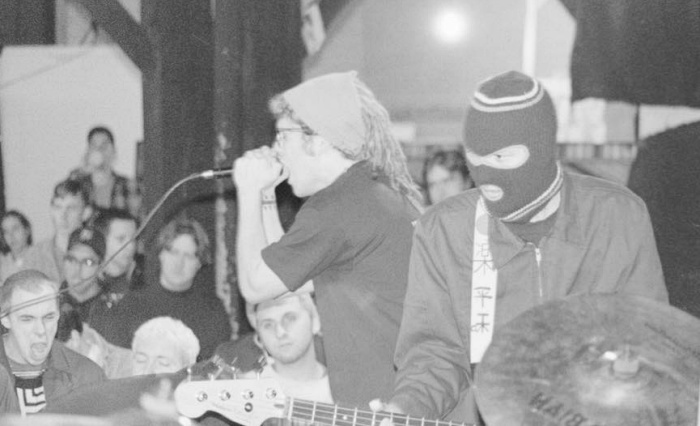 You went on to play in .NEMA, a band that I feel went a bit underrated during that era.
.NEMA was a blast. It was a much-needed change of pace after the demise of Current and marked my first attempt at playing guitar in a band — something I had no real idea about. While rooted in the sound of Ottawa, there wasn't any real musical continuity there, so .NEMA eventually became its own thing over time, influenced by darker hardcore like Citizen's Arrest and the first wave of Black Metal.
.NEMA never really felt like it had any grand expectations, which was sort of a relief after Current and graduating college. It was good to just be. We played several shows with bands like Inept, Three Studies for a Crucifixion, and Coleman and just generally had a great time.
I still consider several members of .NEMA some of my closest friends.
Another band you were in that I want to ask you about is Calvary, which also featured folks who have been in such groups as Charles Bronson, Punch in the Face, and Los Crudos.
Calvary formed shortly after Dearborn SS broke up in late 2000 with three of us recruiting Matt Ryan (Bitter Branches) on guitar. Jeff and I were having a love affair with bands like Magazine, Wire, and Comsat Angels at the time, and we really wanted to blend that sound with something we were more typically used to playing – somewhere between '77 Manchester and '86 DC.
We did a couple of tours, playing with bands like The Shivering, Yaphet Kotto, and Fourth Rotor.
While I think Calvary could have done more, it was a band that existed during a strange period. Things didn't really work like they once did, we were all settling into more permanent career paths, and eventually people drifted way from the band. I do not recall ever officially calling it quits, but it was one of those unspoken things.
Personally, Calvary was a step forward for me in terms of musical accomplishments, and I have always been very fond of those recordings and that band. We recently had both the LP and EP transferred from reels for digital remastering and they should be streaming and on the Bandcamp site in the next week or two.
That brings us to Wrong War. How/when did you guys get started, and what is the connection that brought you all together?
Wrong War formed in late 2019, but due to procrastination, schedules, and eventually a global pandemic, we didn't really get started until the Summer of 2020. The four of us all live within a couple of miles of each other and have kids in the same school system.
I had originally hired Pat's company to install new windows in my house, he saw my record cabinet and the conversation quickly turned from grill patterns to early Dischord releases.
The four of us have varying musical experience rooted in Midwest punk, and we all had the desire to do something during this strange and critical time. Making music now feels both unnecessary and necessary, but It was good for our mental health to do something, anything, while screaming loudly.
Stylistically speaking, how would you describe what Wrong War is doing? How about the lyrical side of Fixed Against Forever? What are you tackling on the record?
Wrong War is a return to straight forward punk for me. I'd like to think we are aiming for that transitional phase between Dischord's first four EPs and Revolution Summer to a degree, but how close we land to that is up for debate!
When I got around to recording vocals for the record, and had to sort it all out, I started to realize that lyrically the entire album was essentially a break-up letter with half of America. The lyrics are personal, and therefore political, but not in the traditional sense of rallying cries or sloganeering.
Ultimately it is about working out the increasing complicated relationships we all find ourselves in now, with equal measures of disappointment, anger, frustration, hope, and liberation.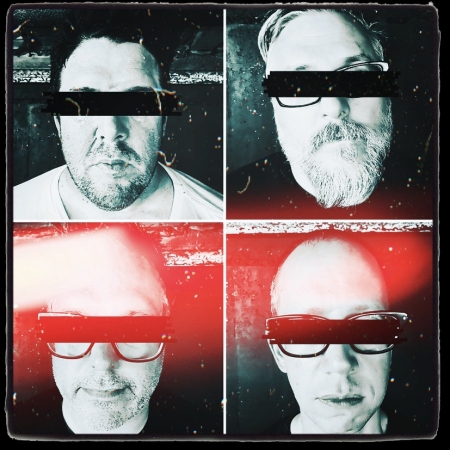 Fixed Against Forever also marks the return of your label, Council Records. Why did you stop doing the label, and do you plan on releasing more records now that you've resurrected it for this Wrong War release?
The label ceased operations at the beginning of 2006 for a myriad of reasons. Mainly I had just burnt out on it all, was having trouble finding inspiration, and was just not excited about embracing the digital future that was looming.
The idea of archiving the label has been floating around for years, but it wasn't something I really knew how to go about doing. The emergence of Wrong War and the current state of the world has provided me with some additional inspiration to figure it all out.
Releasing Wrong War on Council Records just sort of felt right. I do plan on potentially releasing a few new records as well as helping to archive bands that were adjacent to the label before things get lost.
The first archive release, bev.clone – Compendium, went up yesterday and I hope to follow it soon with music from Kathode, Wallside, and a few other Michigan bands from the '90s.
***
Fixed Against Forever is out now via Council Records.
Wrong War on social media: Facebook | Bandcamp
***
Donate a few bucks to help with No Echo's operating costs:
***