You would be hard-pressed to find a busier dude in the hardcore scene than Tony Foresta. When he's not busy recording or touring with thrash behemoths Municipal Waste, the singer is off doing the same thing with Iron Reagan, the crossover band he co-founded back in 2012. The latter just dropped Dark Days Ahead, a new EP on Pop Wig, the label also behind releases by Trapped Under Ice, Razorbumps, and Firewalker, among other hardcore and punk acts.
Since I know Tony is as musch a nerd about this stuff as I am, I thought it could be fun to fire away a few questions related to some of his all-time favorite hardcore records. Just a quick heads up: I kept things to 7"s and comps for this one!
Do you remember what your first 7" was? If not, maybe some of the early ones you picked up that you fell in love with?
I bought my first two at the same time. It was the Inside Out's No Spiritual Surrender and Action Patrol's Up and Running EPs. I still have them. I think that was in '93 or '94.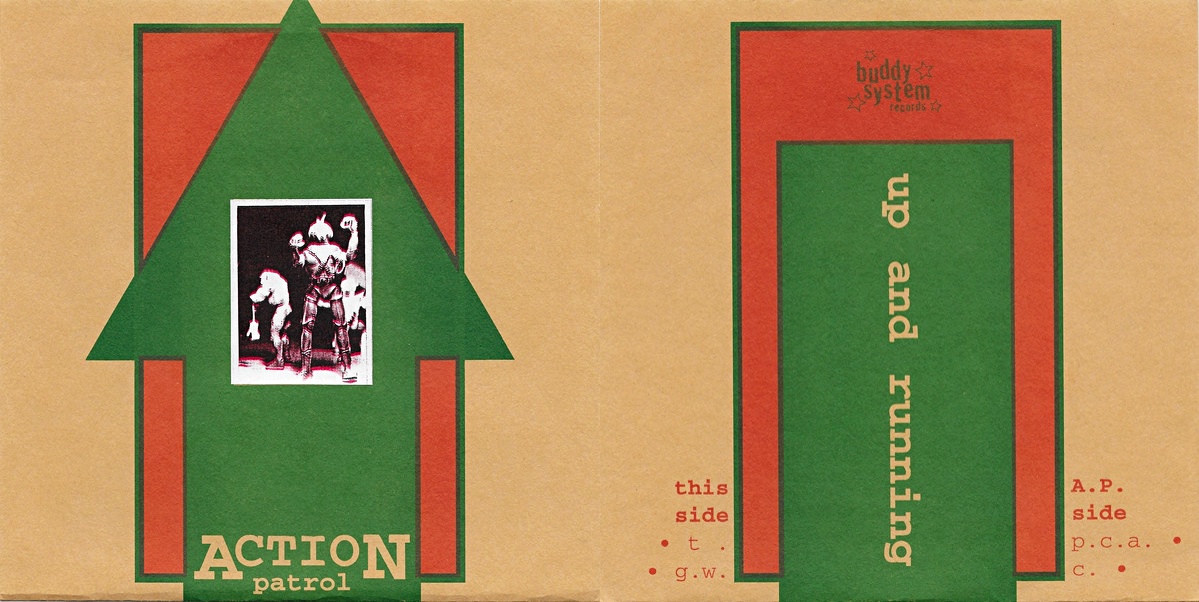 When you were a kid, where would you go to pick up your records?
Soundhole in Richmond! It was the spot in the '90s and early '00s. We would drive like 30 minutes once a week to go there and pillage the place. It was always a highlight of my week.
What was a label back in the day that if you saw they were dropping a new 7", you had to get it?
Slap A Ham. I was obsessed. It was such a fun label to collect from because it was pretty much impossible to get every release. But I tried. I tried my ass off. I got a ton of 'em, too. I bug [label founder] Chris Dodge about the 1" Spazz "Noise" record all the time. He swears he doesn't even have it anymore. I know he does. I'm gonna get it from him. Just wait.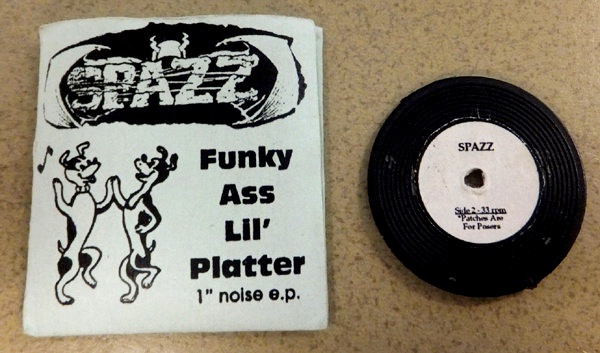 What was the first 7" you ever released with one of your bands?
[Laughs] Oh shit, OK. In the '90s, I was in this skate punk/thrash band called James River Scratch. We released a 7" on Beer City Records. I think it took a year for the thing to come out after we sent it off. We just patiently waited and waited but we were so stoked when we got it. It was like Christmas. Theres nothing quite like that feeling. I'll never forget it.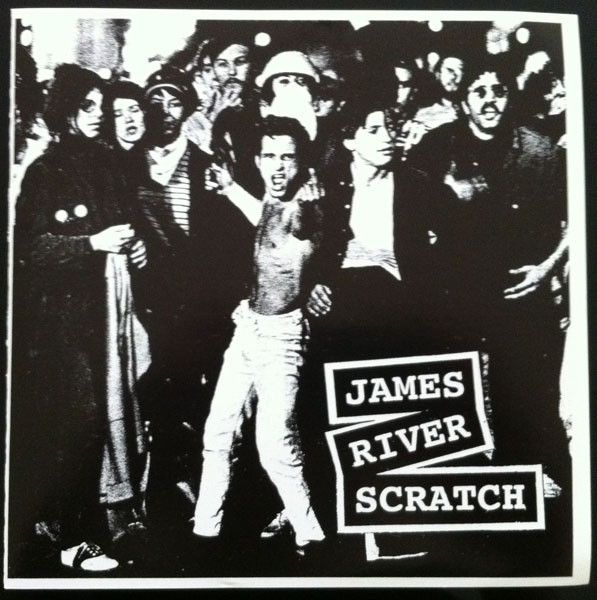 OK, time to get nerdy! Favorite split 7" of all time?
Thats a really tough one. I'm trying to think of the one I played the most. I think my favorite one that I own is the Rorschach/Neanderthal split. That record is perfect. Also for an honorable mention...well it's not really a split but a comp but the Pigs Suck 2X7 hardcore compilation, so many rad bands! Capitalist Casualties, Spazz, FYP, Quincy Punx. I love that record.
Best artwork/layout for a 7" of all time?
Hmm... thats a tough one. I really liked how The Locust/Arab on Radar split looks. I mean, well, the cover sucked but the record was this weirdly shaped puddle thing. It just looks so weird. The songs rip, too.
Of all the 7"s you've released, excluding this new Iron Reagan one, which one are you most psyched about?
I really liked the Municipal Waste/Bad Acid Trip split 7". Our friend put it out, it was our first recording with Brandon, and we had no idea what we were doing. All of our songs on it were about Kurt Russell. Fucking weird.
***
Dark Days Ahead is available now via Pop Wig.
Upcoming Iron Reagan shows:
9/7 Boston, MA @ House of Blues w/ Suicidal Tendencies & Sick of It All
9/8 Washington DC @ 9:30 Club w/ Suicidal Tendencies & Sick of It All
9/21 Athens, GA @ 40 Watt Club w/ Against Me
9/22 Orlando, FL @ Will's Pub
9/23 St. Augustine, FL @ Sing Out Loud Fest w/ Against Me
Tagged: iron reagan, municipal waste