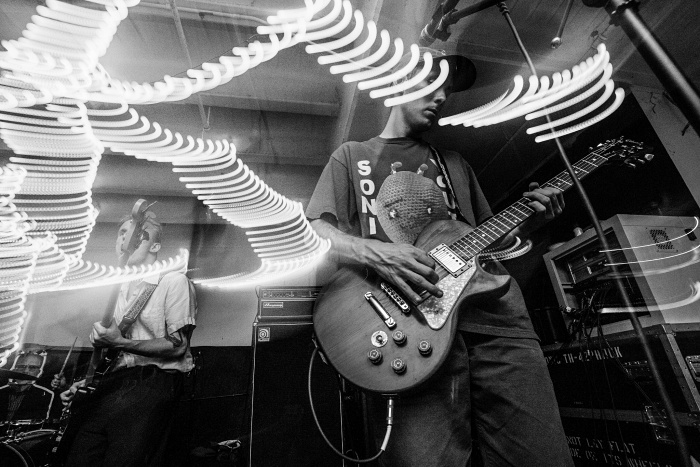 Oh emo. Here we are in 2019 still talking about you. Your meaning has morphed so much over the passing decades and varied widely according to subtle regional nuances. Like a game of telephone, everyone involved in this ever expanding circle has a slightly different take. I started playing music in the early '90s and Dahlia Seed was my first serious band. Somewhere along the way, we were labeled as emo. Others called it post-hardcore. Some friends who had been collecting Dischord-type records in the '80s dubbed these Rites of Spring descendants emo-core.
At the time this tag was given to a lot indie bands that didn't fall into an obvious category like ska or metal. If your band showed any sort of emotive quality, melodic or not- there was a good chance you would be slapped with the label of "post-hardcore." This makes defining the genre with any rigid certainty all the more difficult. Before there was a shrug emoji, DIY music scenes across the nation square pegged a lot of bands like ours similarly and this is why no two lists relating to this world of music are ever alike. Whatever you want to call it, this many tentacled '90s genre of underground music remains beloved to a bewildering number of people. It isn't just the people who grew up in these scenes carrying a sentimental torch for their past but a new generation of fans whose parents could have grown up seeing our bands play in basements and Legion Halls.
2018 brought us a bounty of bands who released new music that will carry you back to a time when five-dollar Fugazi shows were a realized promise and the only music related Pitchfork we talked about was a band from San Diego. Here are 10 bands for all you old timers who stopped trying to keep up with music after 1999. Your comfort zone is about to get a little bigger.
Delta Sleep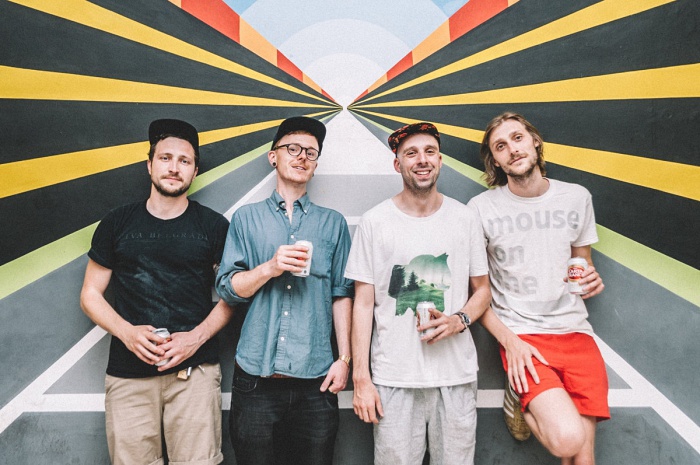 Dreamy yet never dull, prog-math has never sounded so memorable on Ghost City. Delta Sleep are from Brighton, England and may also have one of the greatest drummers to have ever entered this genre pool.
RIYL: American Football, Hey Mercedes, Minus the Bear
Good Boy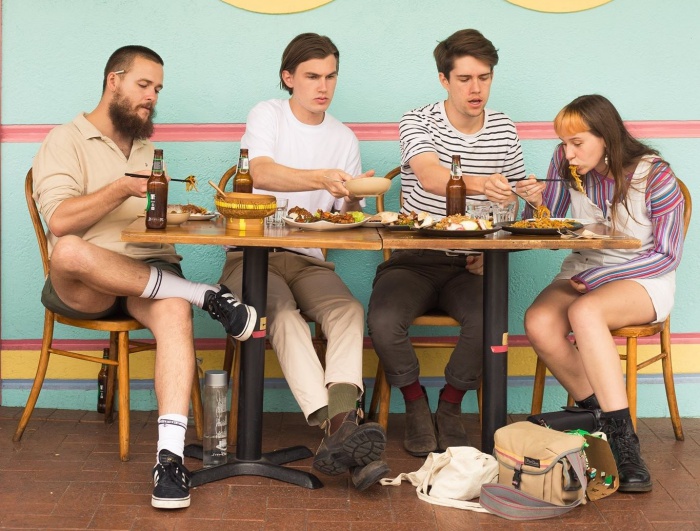 Australia's greatest export is music these days as great records keep pouring out of this country. Good Boy's Shirk Life EP carries ridiculously contagious hooks and bounce that make me wonder if there isn't just a little Midwest in their blood.
RIYL: Braid, The Van Pelt, The Get Up Kids
Mourn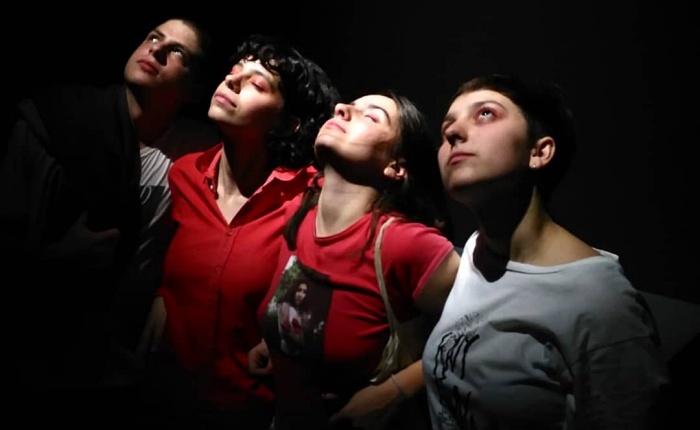 Angst and urgency is truly a universal language. The Spanish quartet Mourn has had a rough time with personal mishaps and label battles in their home country, but Captured Tracks swooped in to save the day (wink) by delivering us their newest release, Sopresa Familia. This release brings an ode to early PJ Harvey but also guitar riffs that could easily fit into the Gravity Records catalog.
RIYL: Team Dresch, Fire Party, Universal Order of Armageddon
Fiddlehead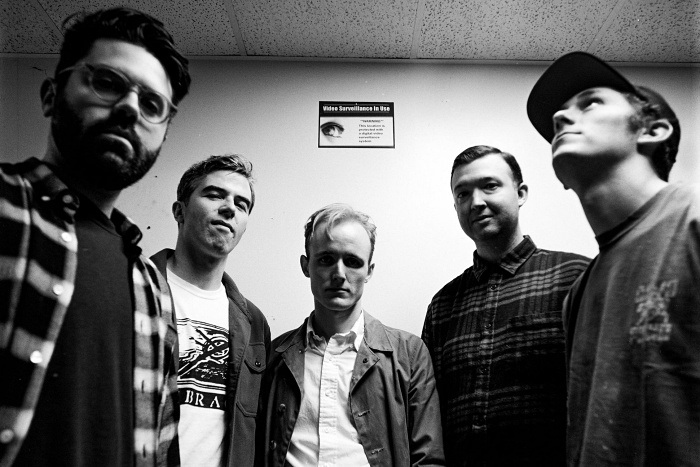 Ignoring the fact that Fiddlehead's latest record, Springtime and Blind, opens with what sounds more like a Nirvana riff, this Boston band reminds me of all those belty EMOtICONs who borrowed heavily from Fugazi and then redirected that tension in ways that Fuel AKA Fuelgazi (the good Fuel, not the later band with the same name) and Phleg Camp tried their hand at in the '90s.
RIYL: Hot Water Music, Texas Is the Reason, Current
Kitten Forever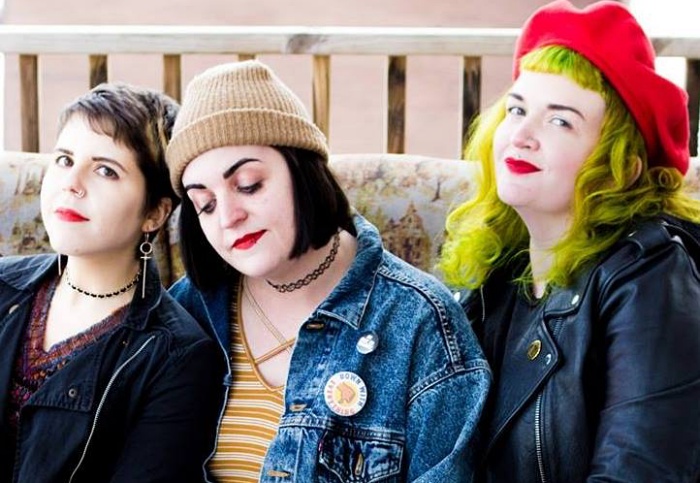 Hailing from the same city that brought us Babes in Toyland, we have another awe-inducing Minneapolis trio, Kitten Forever. Semi Permanent proves that the revolution grrrl style has carried over to a new generation and sounds as vital as ever.
RIYL: Bikini Kill, Huggy Bear, Bratmobile
Big Ups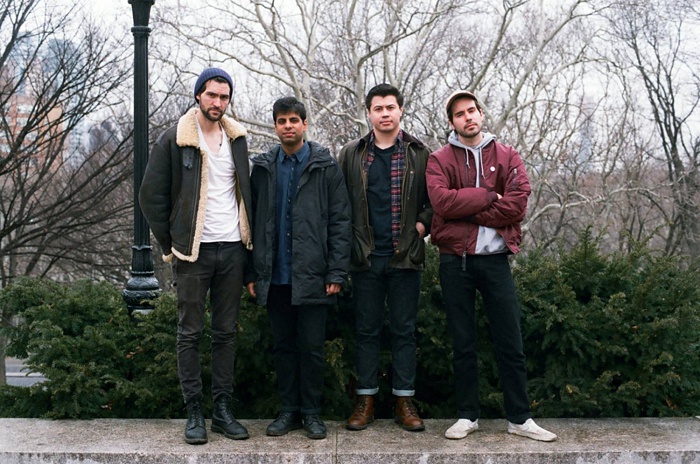 New York band Big Ups are painfully precise and deeply moody mathematicians. They are also masters at this form. Their third long player, Two Parts Together, merges the classic Louisville post-rock sound to the lesser talked about Annapolis, MD basement scene circa the late '80s.
RIYL: Slint, Moss Icon, Current, Maximillian Colby
Slow Mass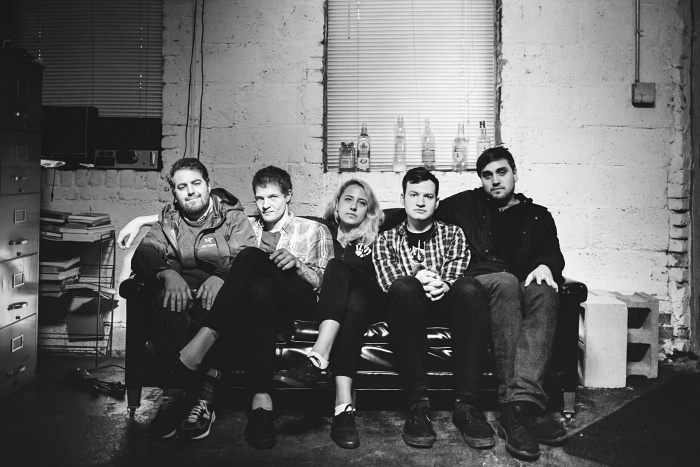 It is difficult to find a band with one great singer but with Slow Mass you have two strong voices winding melancholy melodies effortlessly through harrowing dynamic shifts. Chicago may very well be ground zero for this emo rival and their newest release, On Watch, supports this theory nicely.
RIYL: Rainer Maria, Giant's Chair, Jawbox
Meat Wave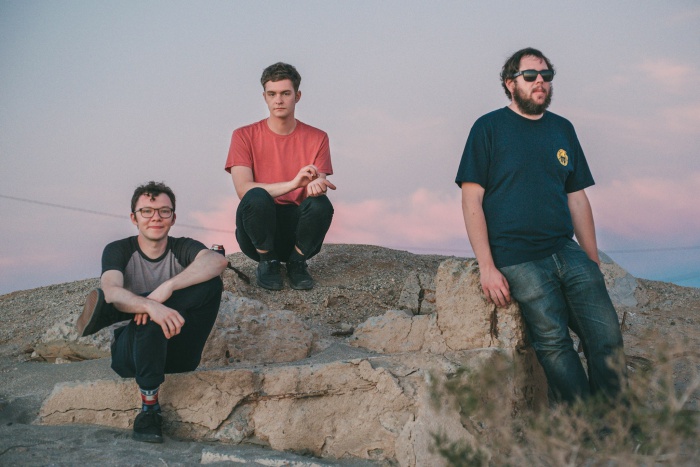 "Rickfork" is how I, and many others describe the man and any project that Rick Froberg is a member of (Pitchfork, Drive Like Jehu, Hot Snakes, Obits). Chicago band Meat Wave may not include Rick in their lineup, but their music will have you using Rickfork as a complimentary adjective. The band's 2017 release, The Incessant, and their 2018 singles, show a band borrowing from the past but forging a path that is still very much their own.
RIYL: all things #rickfork, Shellac, No Knife
Basement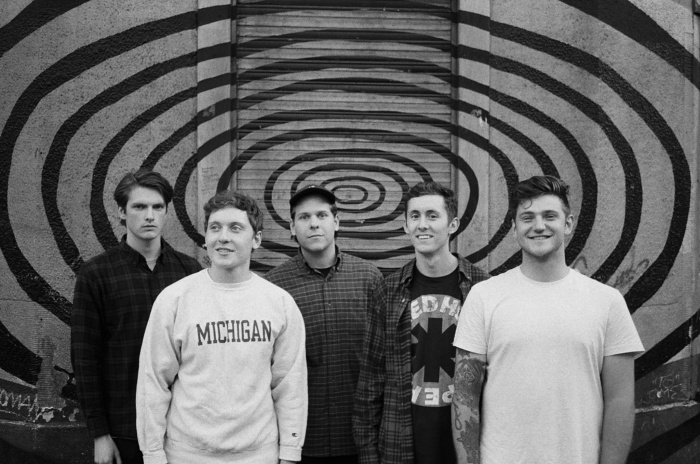 Somewhere towards the latter part of the '90s, the world of emo went from sounding like a raw, unbridled explosion of feelings to post-grunge rock bands like Foo Fighters. UK outfit Basement mimic post-hardcore's eventual maturity with glossier productions tailor fit for a wider audience. Beside Myself gives you all the emotion with epic hooks and none of the dingy DIY underground their namesake is taken from.
RIYL: Jimmy Eat World, Far, Thrice, Sunny Day Real Estate
Shame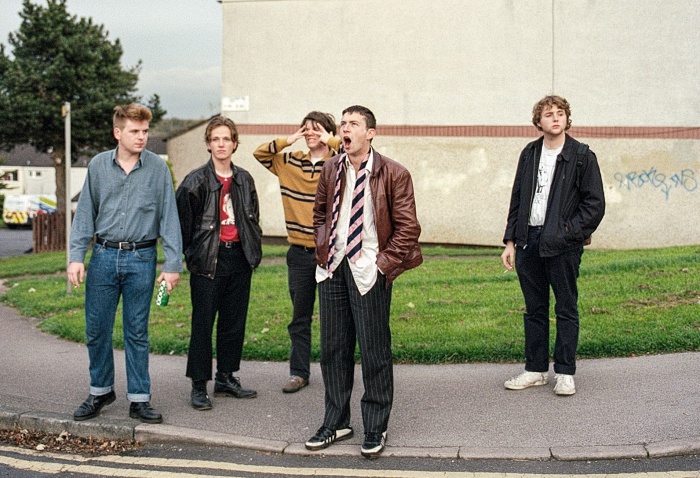 There is an irony here. The DIY band whose philosophical agenda juts up against the very idea of rock stardom yet they have a front person with all of the charisma of a cult leader so they can't help but amass an immediate following. Shame from South London are one of those big personality bands that has drawn critical acclaim with their debut release, Songs of Praise. This band may be more post-punk than the rest of the other bands listed here but I also believe they carry their own 13-Point Program to Destroy the world.
RIYL: Nation of Ulysses, Rye Coalition, The Monorchid
Tagged: basement, big ups, delta sleep, fiddlehead, good boy, kitten forever, meat wave, mourn, shame, slow mass