Isolant is a band that was founded by musicians guitarist/bassist Max Furst (Malleus, The Watcher, ex-Morne), vocalist Mark Banfield, and noisemaker Robert Ferent.
Formed in 2014, the trio were drawn together by their shared love for British industrial acts like Godflesh, Scorn, and Coil, to name a few. The percussive assault of Swans and doom metal have also been named as influences on the Isolant sound.
Isolant released a demo a year after forming. Then, Furst recorded demos for a second release, but the plans for the follow-up fizzled due to personal and scheduling reasons. A huge fan of the Isolant material was California-based vocalist Mattia Alagna (Abstracter, Atrament, Somnolent, Ash Prison), who got his hands on the demos, which still contained final contributions by Ferent, but remained locked away.
Alagna convinced Furst to complete the recordings with himself on vocals, and then they brought In Spanish noise specialist Miguel Souto (Suspiral, S.E.K.H., Arkaik Excruciation, Excurse, ex-Bodybag) to add further electronic touches to the then still incomplete tracks.
The results of the new union can be heard on Isolant's forthcoming EP, Drain. Take a listen to an ominous track from the collection called "Inner Tomb" below:
Isolant sent the following thoughts about the track:
"'Inner Tomb' is a song that ties in with the broader Isolant concept of total isolation and of personifying the feeling of crushing isolation. The album title, Drain, covers this meaning in a broader sense, essentially referring to the draining of the human being, of its humanity, of light, of life.
"The song explores concepts of the grave within one self, or the feeling of being dead inside, where the further you withdraw inside yourself to seek shelter and isolation from a cruel and unfair world, the more that world follows you inward, and the lonelier and empty you feel finding no shelter from it whatsoever as you eventually just face the scars and damage that have been inside you all along, mainly due to the depersonalization and alienation created by society's dehumanizing effects.
"'Inner Tomb' was recorded remotely between members using simple home setups which resulted in a crude, visceral and bottom-caving sound, as we melded together influences coming from '90s British industrial and stenchcore, doom metal and various other more subtle influences from industrial noise and dark ambient. The vocals leaned more toward a 'blackened' direction in an effort to exalt a feeling of inhumanity and negativity."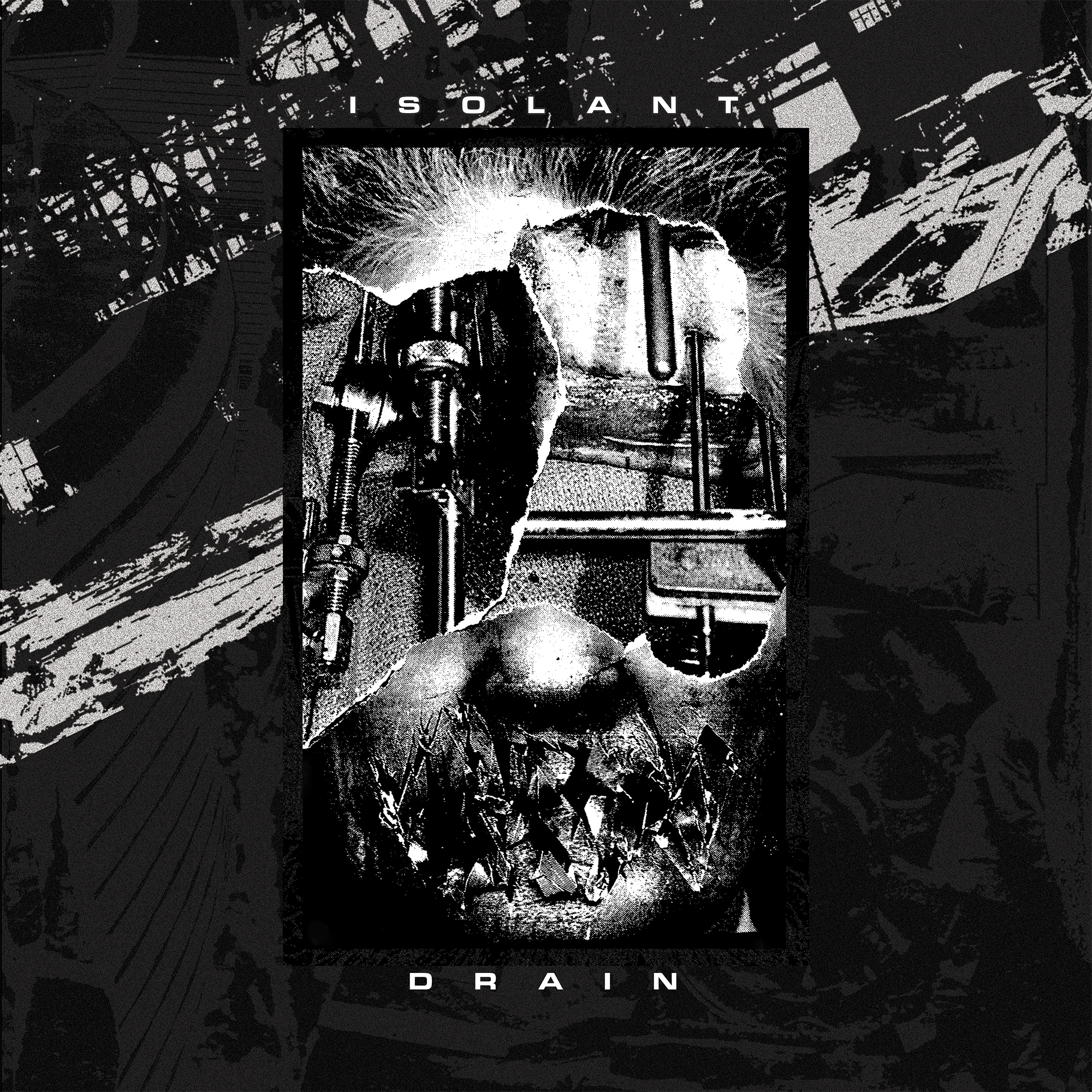 Drain will be out on digital and cassette on February 24th via Sentient Ruin (pre-order)
***
Help Support What No Echo Does via Patreon:
***
Tagged: isolant