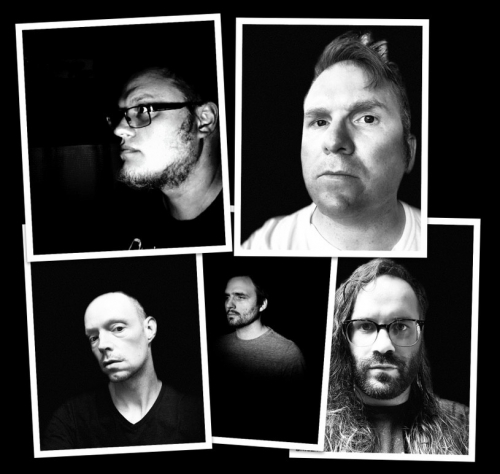 Bares His Teeth are a band born of social distancing. Not only is the post-hardcore act scattered across the Midwest like a poorly routed weekender, the band actually has yet to play in the third dimension. Subverting the organic chemistry inherent to practice spaces and shared spaces; Bares His Teeth instead look to the digital realm to forge their melodic alchemy.
Being born under the shadow of a pandemic and ongoing social unrest has, if nothing else, lended the band a sense of resolve unique to the strangest of times. Having recently joined the roster of Friends Club Records, their first single, "Hope Like the Ocean," should excite fans of everyone from Thrice and Far to the criminally underrated Shiner.
Showcasing a lumbering rhythm section and swirling heavy alt guitars, the vocals will have you dusting off your Sense Field LPs. Soaring cleans are rarely this up front in the mix, and they take otherwise majestic songs somewhere even more ambitious. Kind enough to lend me his time, albeit virtually, was Matt Hartman from Bares His Teeth. Check it.
Run us through your impossibly long list of bonafides for No Echo readers. You've all certainly spent time in a number of projects!
It's true - we've all been involved in a lot of bands (and projects supporting music) before this one! Before Dead to Fall, I played bass in Subsist, a hardcore band that played throughout the Midwest. Our guitar player, Nat, is in a post-gaze band called Spaceships (who just dropped a great record called Pillars), makes music as NTVTY, and is also a part of a third wave ska band called Dad Jokes.
Our bass player, Dan, is half of a folk duo called The Bell & The Hammer, helps to run Friend Club Records, and curates an online group of almost 14K members devoted to Midwest emo. Our singer, Adam, used to make music in a band called Toledo Knives and co-hosts a podcast about punk and hardcore called The Shape of a New Thing to Come.
He's also an illustrator and designer who has done work for Caspian, Cloudkicker, and many others.
Our drummer, Matt Putman, is probably our most musically prolific member, having been involved in bands ranging from Living Sacrifice, Norma Jean, Eso-Charis, and Fear Is the Driving Force to Unwed Sailor, Lovedrug, and Bear Colony.
Matt, you mentioned that you haven't played music since 2002. After leaving Dead to Fall, where'd life take you? More importantly, what brought you back to playing?
I left Dead to Fall shortly after we signed to Victory Records, making the decision after playing the "Start Your Lawnmower Fest" in 2002. I was a little older than the other guys in the band and just at a different place in my life.
Although I was so proud of getting the record deal we worked so hard for, I was at the point where I wanted to pursue both a relationship and career that I felt would only be possible by leaving the band. It all seemed to make sense, and that amazing show seemed to be a good one to end on.
Since 2002, I've been busy just focusing on family and career. My guitar was packed away and I sold most of my gear. Whenever I was working my office job, I found myself wishing that I had my guitar near me so that I could play it, but it wasn't until the pandemic hit that I found myself seriously thinking about making music again.
Like so many of us, I've been working from my house because of COVID-19. That guitar I was wishing for in the office is now sitting right next to me at home.
Around 2002, I honestly just began to tune out of music. Honestly, I wasn't even really aware until recently that the music that I loved back then was being revived in any way. I was busy and had become disconnected from any sort of scene or friends who made or listened to music I had interest in.
Thankfully, I met a group of friends online who had similar musical backgrounds and interests. We've shared a lot of "back in the day" stories, which is fun. All of us were dealing with isolation and downtime at the beginning of the pandemic, and that led to us talking about starting a "virtual band."
We started sharing ideas and putting songs together, finding that the songs we were making were receiving a lot of positive feedback from others we shared them with. We decided to take the leap and make the music official, and Bares His Teeth was formed.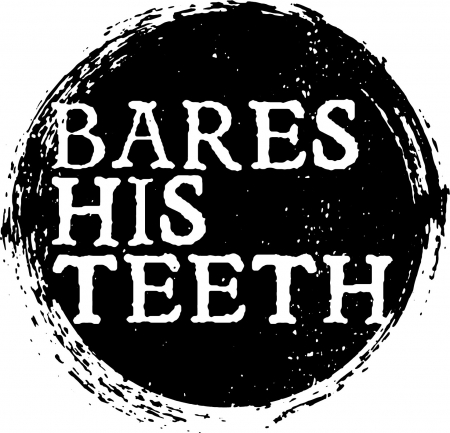 For a band to be born during a pandemic, the standard mode of operations is a bit different. How's that been?
Most of us have actually never spent time together in person, so the entire band has emerged from this brave new digital world. In all the bands I've ever been in, you do almost everything synchronously. Sure, you might write a riff or two on your own and bring it to practice, but the bulk of songwriting had always consisted of me and others in my band writing music together in a basement at the same time.
Bares His Teeth is a project that flips all of that on its head! There's no way we can all be in the same place at the same time, as we live all across the Midwest - Arkansas, Missouri, Indiana, and Ohio. But, somehow, it's still working really well.
What is really interesting is how the songwriting process has been affected. Songs still start as an idea - a riff, a melody, a vocal line - but instead of all of us getting together to develop it, we've developed this amazing kind of back-and-forth creative process.
We send pieces and parts to one another digitally, weaving ideas together in GarageBand, messing around with the possibilities and hammering away until songs come together.
We're constantly building on top of what others are creating, shaping layers and layers and layers of sound. Every riff, every piece of instrumentation, is picked apart and fine tuned collaboratively. I think this method of songwriting has really allowed us to make some really involved, multidimensional music that we probably wouldn't have been able to make if we were practicing together in person.
Tell us a bit about Friend Club Records! Seems like they're doing some varied and rad things over there. How'd that partnership come to pass?
Friend Club Records is run by some really wonderful people and their roster is always being added to in really exciting ways. We know that we're biased (Dan Johnson from FCR is our bassist, and Rob Froese from FCR is a longtime friend), but they're doing good, supportive, fair, and honest work for the benefit of musicians.
They've been excited about our band since day one, and we're looking forward to releasing our work on tape with them.
Your first single, "Hope Like the Ocean," is a far cry from the heavier end of your collective resume. I'm stoked to hear the post-hardcore influence. I hear a bit of Failure, Castor, Shiner, and certainly Quicksand. What brought your sound together? The soaring vocals really set your band apart.
Believe it or not, we originally came together around our shared love for Fiddlehead, first aiming to make music that felt similar to what Pat Flynn and friends are making. What happened when we tried to fuse Fiddlehead and Jawbox, though, was that the influence of music we all love -.shoegaze, post-rock, post-punk, and Dischord Records - just took over.
What we've ended up with feels much more at home with bands like Handsome, Quicksand, and even Unwound or some AmRep bands than what we were originally shooting for.
Our aim is to write songs that are huge, heavy, noisy, and full of melody - songs that make us feel something during a time when so much around us is overwhelming. I can also hear why you reference Failure. That makes sense.
As for vocals, Adam (our singer) would be the first person to acknowledge that musicians like people like Jon Bunch (Sense Field, Further Seems Forever) and Zoli Téglás (Ignite, Pennywise) have been hugely influential upon his singing and lyrics. He's always been more comfortable singing than screaming, and Bares His Teeth gives him space for that.
When can we look forward to hearing more from the band? Any releases/comps out to check out?
In addition to the single, we've been working on quite a few other songs as well. We're excited about how they're coming together. Our hope/plan is to release a full-length sometime in early 2021, and we're in conversation with different labels about that possibility. Friend Club Records is featuring us on a compilation tape that they're releasing on September 24th, and we'll work with them on further tape releases, too.
We've been doing a lot of interviews with different podcasts and music sites, which is fun, and we'll also be debuting a lyric video for the single. We're grateful to share what we're doing, and love connecting with others about it.
Bares His Teeth on social media: Facebook | Instagram | Twitter
***
Donate a few bucks to help with No Echo's operating costs:
***
Tagged: bares his teeth