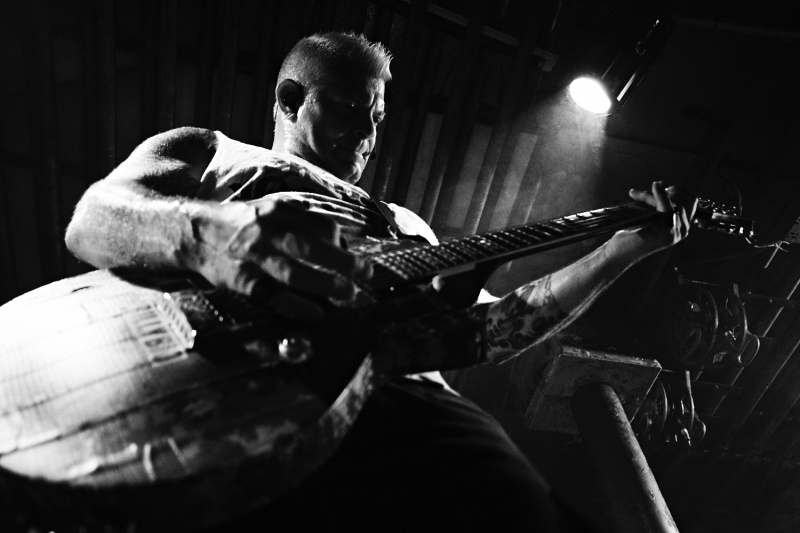 Last year, founding Biohazard guitarist/vocalist Billy Graziadei released Feed the Fire, his debut solo album. For his solo work, the Brooklyn native uses the "BillyBio" moniker, and he's been out on the road ever since dropping the record. Tours opening for Life of Agony and Madball were followed by BillyBio club dates and appearances at the Antwerp Metal Fest in Belgium and Full Force Festival in Germany followed. The dude is working, hard.
Keeping with the momentum of the Feed the Fire album, the folks at Bridge Nine Records (H2O, Slapshot) will be releasing a new BillyBio single for the song "Freedom's Never Free" next month which will also feature two demo tracks and an exclusive cover of The Wailers' 1973 anthem, "Get Up, Stand Up." Co-written by Bob Marley and Peter Tosh. No Echo got the early scoop on the track and you can stream it below:
"This is who I am and what I've become. I'm a product of everyone I've met, talked with, shared my stories with…and a bit of their stories as well," Billy said in the press materials for the Feed the Fire album. The album was a self-produced affair and recorded at Billy's own Firewater Studios in Los Angeles.
The "Freedom's Never Free" single will be out on May 10 via Bridge Nine Records and can be pre-ordered now.