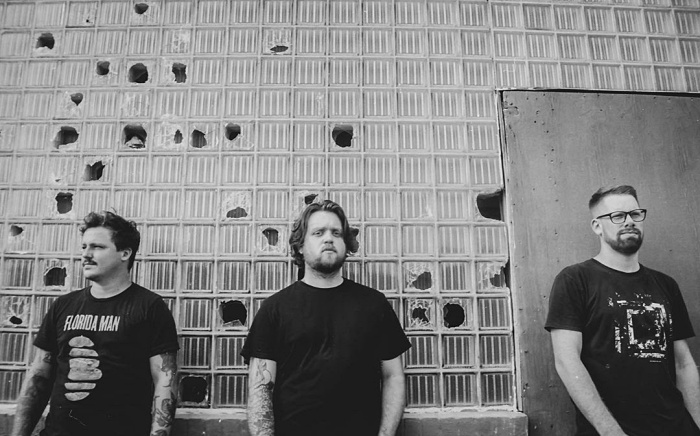 In their recent release, presenting a handful of beautifully built tracks, Colonial Wound expertly exhibits how to do heavy right. Their sound is one of crushing heaviness that immerses and overthrows coupled with softer, delicate moments like those in their song, "New Skin."
With a portfolio of such well-constructed pieces, these southern boys are off to a great start. Having just released their first album as Colonial Wound in July, Dylan Mikos (bass/vocals), Ben Clifton (guitar), and John Edwards (drums), should be incredibly proud of their work.
Untitled, a collection of five tracks, debuts a skillful and interesting composition that is never boring. Self-defined as a "noisy hardcore band," the trio produces tracks that lean heavy into a metal influence. The often intense -in almost a mathcore styling- songs are sprinkled with tender moments that engage the listener, showcasing a variety of sounds. As a whole, the album indicates a practiced, talented crew.
The music, with well-timed and intentional riffs, is finished with absolutely punishing vocals, a well-rounded package. Most notable, Edwards on drums is an absolute blessing.
Named with the state of today's America in mind, Colonial Wound says, "things are said and done by people in power that ultimately hurt us as a nation, as a colony. We often forget about the very real effects of things we say and do." A pretty woke comment from the crew who assembled as a band about a year ago.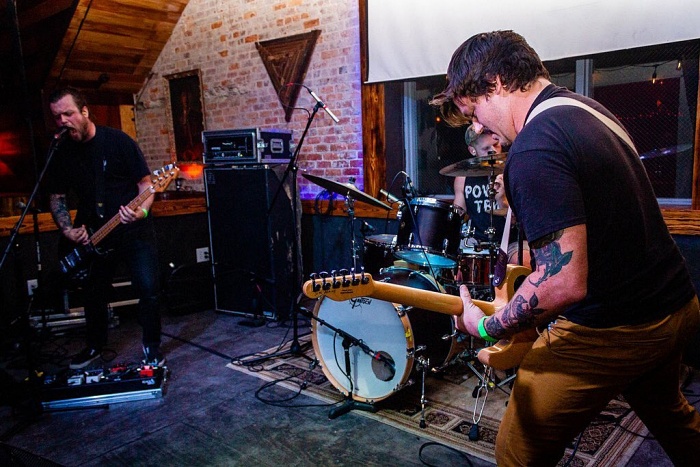 Started first as a side project by duo Clifton and Mikos, Edwards was added later following the tragic passing of a friend and fellow musician. The person in question, taken early in a car accident, left Mikos' main project suddenly bereft of a member. Adding Edwards to the team to create Colonial Wound allowed mourning members to continue making music and take the project more seriously.
In watching them perform live at Gainesville's The Fest, I was reminded of Russian Circles, Pelican and Isis. Powerful and menacing in their presentation, the trio commands attention. The desire to chronical them, in this way manifest instantly for me upon exposure.
Although each of the members have other musical endeavors in the works, they hope to be more active in the coming year. Something for which I am both excited and hopeful.
Check out their music on Bandcamp, and if you see them listed on a lineup, be sure to make it out. If you do happen to come across Colonial Wound in the wild, tell them Bateman sent you.
Tagged: colonial wound, new artist focus