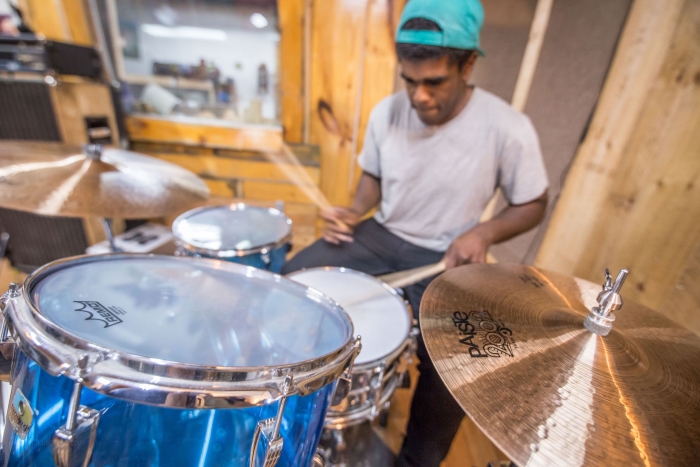 Who are you?
Urian V. Hackney
Where is your homebase?
Burlington, VT.
Who are you currently playing with?
Rough Francis
I know you grew up in a family where music has always been present, but what originally sparked your interest in drumming?
Well, you kind of answered that one for me! I got into drumming from my uncle Dannis, who played drums with my dad in a reggae band called Lambsbread. My dad and uncle live in the same house as each other (duplex) and next to the house my dad built a project studio out of a 1-car garage. My uncle Dannis had his drums setup there, so me and my brothers used to go downstairs and ask him to play his kit. He had Simmons, too, which was rad. My brother Bobby was a skateboarder and into punk so there was a heavy influence from him at an early age, and my brother Jules (who also followed close behind Bob's steps) was a big influence as well.
Jules bought me the Minor Threat discography when I was 9 or 10 for my birthday, and that was when I decided I wanted to be a drummer. I would practice to that on upside down hampers and book, and then take it to my uncle d's kit when I had the courage to ask him to play his drums.
Did you ever take lessons?
No. I had the benefit of being able to watch my brother and uncle, though!
Who were some of your earliest influences?
My uncle Dannis, Animal from the Muppets, Garth Algar, Keith moon, Carlton Barrett, Earl Hudson, and Jeff Nelson.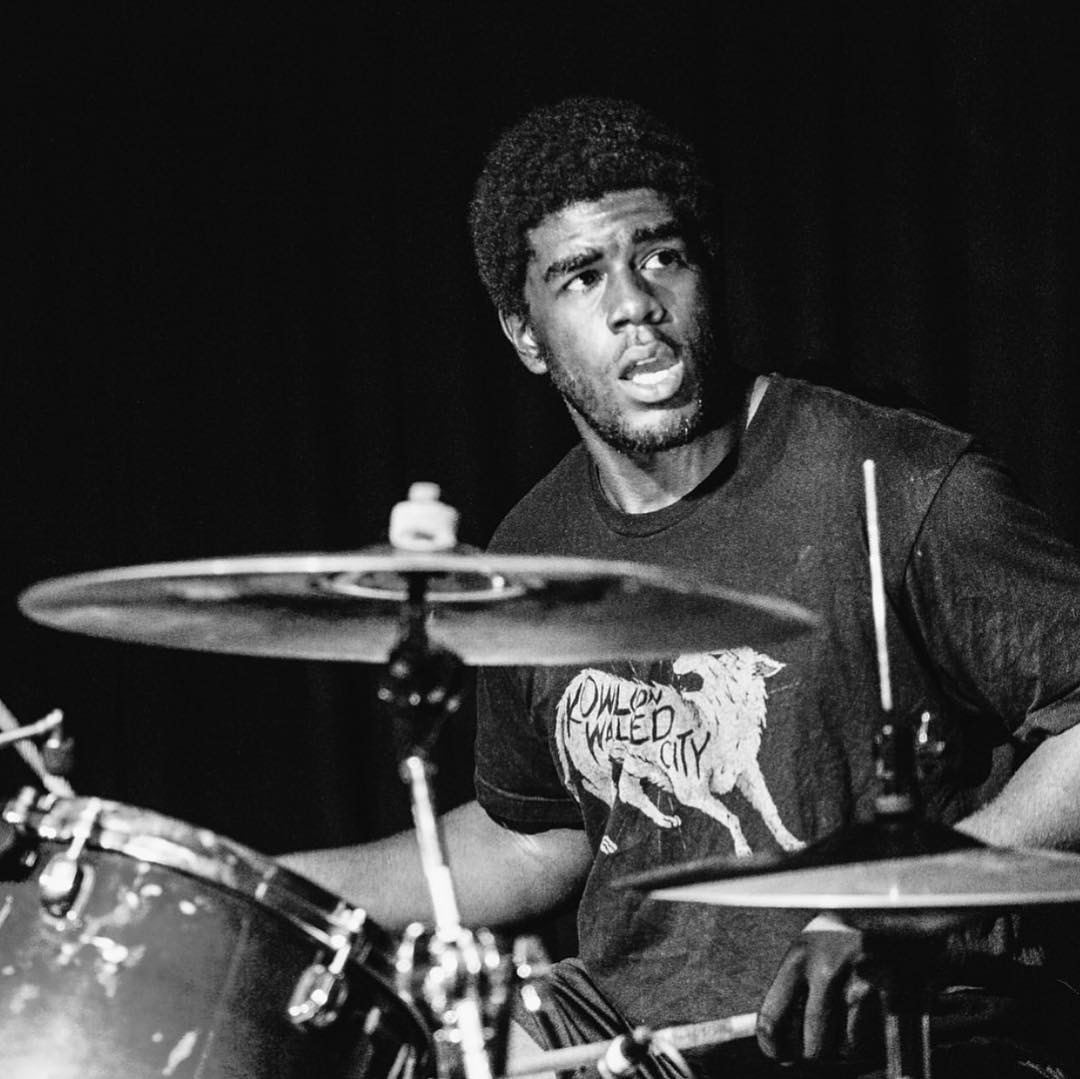 Who are some of your favorite drummers to watch live?
John Steward (Fishbone), Hayden Menzies (Metz), Ben Koller (Converge), Sly Dunbar (Black Uhuru), and Dj Moore (Jaw Gems).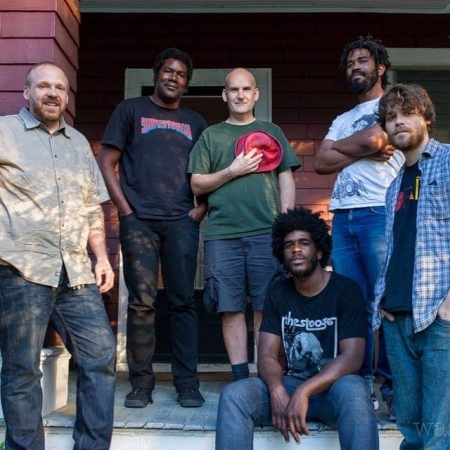 From following you on Instagram I noticed you either work in, or have your own studio? Tell us about that. What do you do there?
I'm an audio engineer at a studio called the Box. It has been the Rough Francis practice space/studio for the past 10 years and within the past year, I completely rebuilt it from recycled materials. Our old bass player used to record bands there, and ran a CD duplication company called Hi-fi Lo-fi out of the space years prior to us being there. We had time restrictions on when we could practice because it's in an industrial complex. It's a loud and open room, and there are several businesses that would be affected by the sound.
[Converge guitarist] Kurt Ballou pointed me in the direction of a textbook for acousticians called The Master Handbook of Acoustics which includes different blueprints for building studios and theatres, and guidelines to help reduce, control, absorb, and diffuse sound. I got really into that, and built a floating oak floor with a rubber gym flooring sandwiched between plywood and the oak floor, and treated the walls in the room with wood, acoustic insulation, and slate. Along the way, I was tuning the room by projecting a sign wave into the studio, and finding the standing waves with a cheap measurement microphone. We can now play and record at any hour of the day.
You filled in for Ben Koller of Converge a while ago on tour — how did that go, and how did you approach jumping into those songs?
It went pretty well, I think! Oddly enough, Ben has been one of my favorite drummers for a very long time so I was familiar with most of the tunes. I play a lot like Ringo (leading with my left hand) and Ben has a very right hand forward approach, so it was tricky to reconfigure some of the fills and riffs. I don't think anyone has played drums in Converge since Be joined, so I put a considerable amount of pressure on myself. Thankfully the guys believed in me so I felt confident getting through it. Very surreal to have had the opportunity to do it.
From following you all on Instagram, it looked like you injured your hand while you were there. What happened?
When we were going through the You Fail Me set, there are a bunch of cymbal chokes all over the record. On "Black Cloud" there's a series of breaks followed by chokes and when I went to grab the crash cymbal, I hit my hand on my hi-hats and cut between my index and middle finger down to the cartilage. I finished the song and there was blood all over the drums. Nate [Newton] drove me to the community health center and I got it stitched up the day before we left for Japan.
You seem to be pretty active in skateboarding as well as rock and roll -- what are your top three favorite skate-related graphics (from t-shirts, deck graphics, etc.)?
The Powell Ripper skeleton
The Spitfire fireball
The Independent cross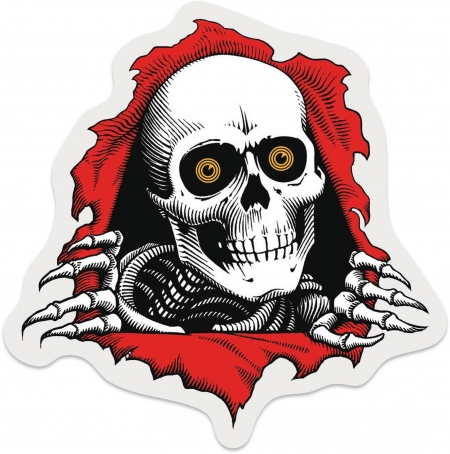 Tell me about your current drum kit and set up.
I play a Ludwig Vistalite 26x14 16x16 14x10 with Paiste 2002 Big Beats. I also have a Ayotte I play pretty regularly in the same sizes with an additional 22x14 13x9 and 18x16 I mix and match.
Are you very particular about the drumstick brand and type you use, or do you use whatever?
[Laughs] Whatever isn't broken.
If you didn't have to worry about money, what kind of drum set and cymbals would you use?
A full electronic Simmons SDS 1000 with a Sega Genesis controller to control the drum cage.
Recommend to the readers some albums that you think have incredible drumming on them.
The Tony Williams Lifetime, Turn it Over
Can, Ege Bamyasi
Jacob Miller, Tenement Yard
The Lone Rangers, The Lone Rangers
Fela Ransome-Kuti and The Africa '70 with Ginger Baker, Live!
Top 5 things that can "make your day"?
When my daughter learns new things
Skateboarding
Tulsi tea
Sick tones
Good food
What do you have coming up in the near future?
Recording a new Rough Francis record for Deathwish, and touring.
***
Follow Rough Francis on Facebook, Instagram, and Twitter.
Tagged: converge, cutting steak, rough francis