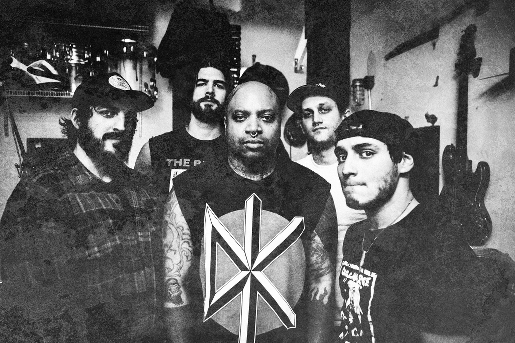 Bringing together veterans of the hardcore punk scene, Ache is a New York City-based outfit with pure sonic destruction on their minds. Though they don't leave out their hardcore roots in their songwriting style, Ache's sound also pulls in elements of black metal, crust, and '80s Euro thrash.
Next month, Ache will release Fade Away, the band's debut album, and we're here today to bring you the exclusive premiere of its title track. Ache vocalist Ryan Bland explains the inspiration behind the lyrics:
"Fade Away" is actually words taken from a poem written by a friend's mother. He was an artist who went around NYC doing graffiti, and he made amazing paintings. He overdosed on heroin and his mother found him in her backyard. My friend always romanticized dying young and just fading away, and talked about many artists who died young at 27. He died at age 27 as well.
Ache's Fade Away album will arrive in stores on December 16 via Dead City Records.