Back in 2007, Houston based heavy-hitters Ten Crowns started to wind down. Towards the end of the life of that project, the band's fans will probably remember they began to lean more into a sound reminiscent of Tragedy and Wolfbrigade, a sort of heavy d-beat worship vibe. From the ashes of Ten Crowns came The Burden, who hit the ground running with a demo and three EPs before a short-notice break-up came in 2010.
Fast forward to 2021, the partner of one of the former members of The Burden is diagnosed with brain cancer, and so in true philanthropic hardcore fashion, the band was reborn to help out with a benefit show.
The group seemed to pick right up where they left off, this time with a renewed clarity brought on by vocalist Ryan Taylor, who had adopted a lifestyle of sobriety since The Burden's first run together.
Folks familiar with the Houston punk and hardcore scene will recognize Ryan from his many exploits, including being the frontman for Liberty & Justice, a band I profiled on No Echo just last year.
Fast forwarding again to today, The Burden is officially back in action as a working band; and it's clear that hitting the ground running wasn't just a one-time thing from when they were younger, because they've got a lot in the works, including an Imbalance Arts-directed music video for their track, "The Drag," which can be found on their newly released two-song single:
Talking with Ryan about what they've been up to recently, the vocalist had this to say: "The lineup meshed well (in 2021) and we decided to focus on writing new material. Now with six new songs in the can, one new music video, we also have a zine/tape combo coming out by street artist Give Up this June.
We also have two shows with Raw Brigade here in Texas in June as well, a fest appearance at Dreary North Fest in Chicago this October, and Subculture For Life out of Germany is releasing our Canonized 12-inch EP."
For their other new song, "Lover's Rock," The Burden invited Integrity vocalist Dwid Hellion to lend his hallowed pipes to the session:
I'm sure I speak for all of No Echo's readership that makes a habit of keeping their finger on all things fast, heavy, and d-beat related when I say we're glad to have The Burden back in the fray!
The Burden on social media: Instagram | Bandcamp
***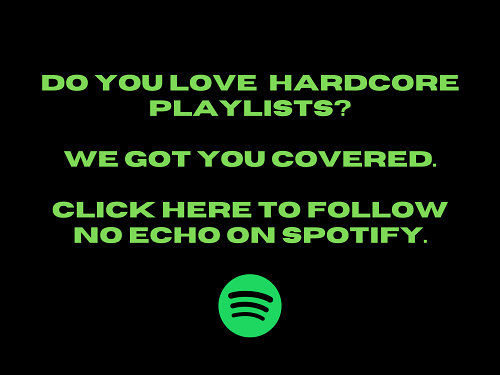 Tagged: the burden