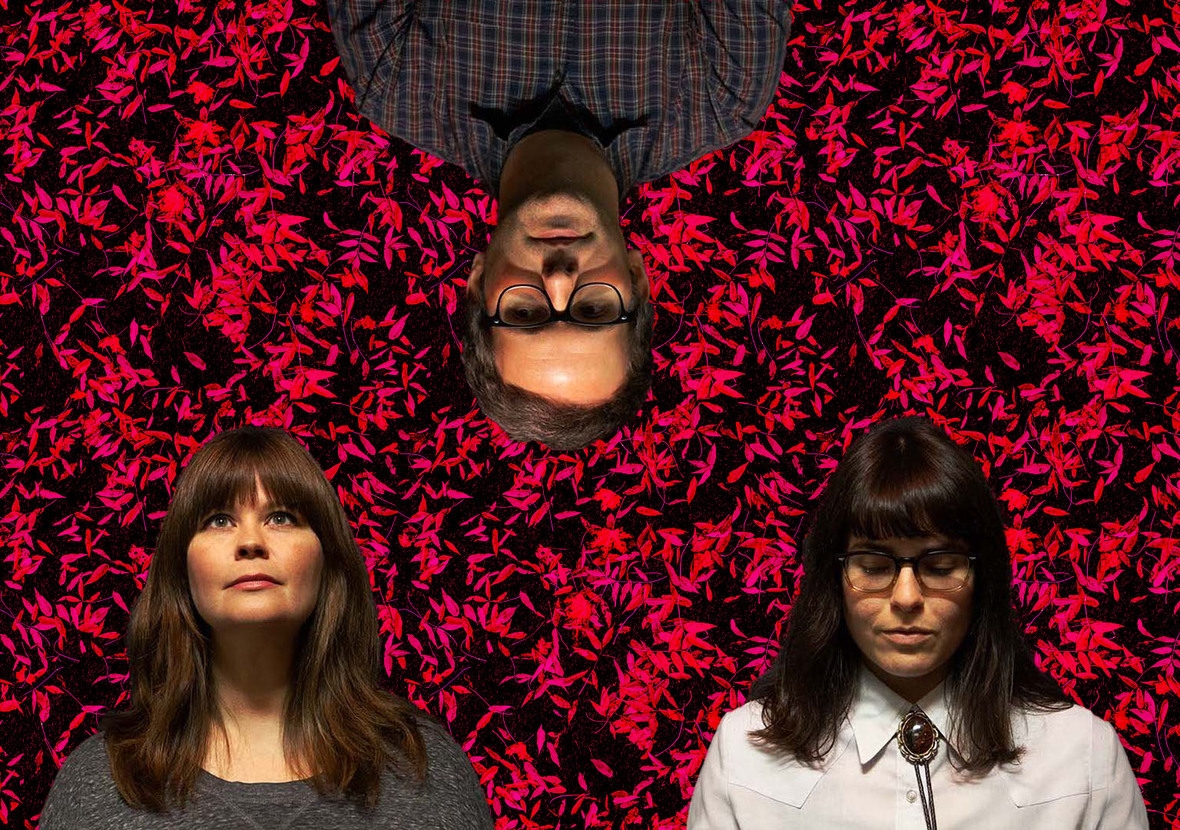 Rip Room is a San Francisco-based band comprised of guitarist/vocalist John Reed, bassist/vocalist Sarah McKinney, and drummer Gracie Malley.
Stylistically speaking, the trio has been compared to the likes of Sleater-Kinney, Devo, and Fugazi, which is pretty sick. Basically, Rip Room's songwriting is rooted in the great post-punk tradition, with driving rhythms, off-kilter yet catchy melodies, and lyrics that actually mean something.
The Bay Area group has already self-released two EPs, and after steady touring and local gigging, they reunited with engineer Tim Green (Nation of Ulysses, Bikini Kill) to track their forthcoming debut album, Alight and Resound.
No Echo got its hands on the music video for "Complication," a track from the album that could have easily been featured on a classic Dischord Records or Kill Rock Stars comp back in the day:
Rip Room told No Echo the following about the "Complication" music video:
"Shot in isolation out of necessity, director Parker Langvardt erased any traces of zoom-call anxiety with live analog mixing and editing. The video captures the band working to maintain their chops in hopes of a not-soon-enough reunion, while the glitched-out visuals reflect the song's bleak vision of a society where nothing quite works."
Alight and Resound will be out on May 27 via Spartan Records (pre-order).
Rip Room on social media: Facebook | Instagram | Bandcamp
***
Help Support What No Echo Does via Patreon:
***
Tagged: rip room