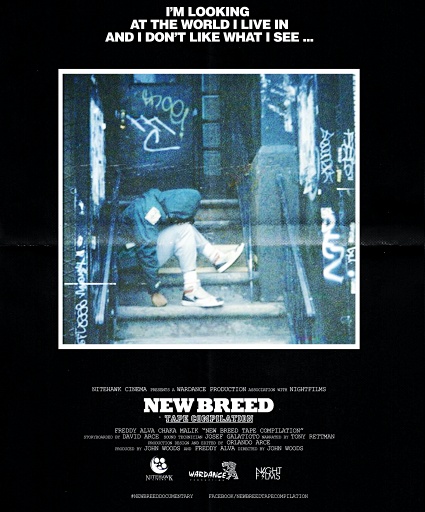 In light of everything going on these days, myself and the director/editor of the New Breed Documentary, John Woods, have decided to put it up online in the hopes that if it can distract someone for at least an hour or so away from these stressful times; then it'll definitely be worth it.
Woods, editor Orlando Arce, and narrator Tony Rettman did an incredible job in putting together a full length feature chronicling the New Breed compilation tape that Chaka Malik and I put out in 1989. The look & feel of the documentary is just like the times it documents: raw & in your face, NYHC in a nutshell.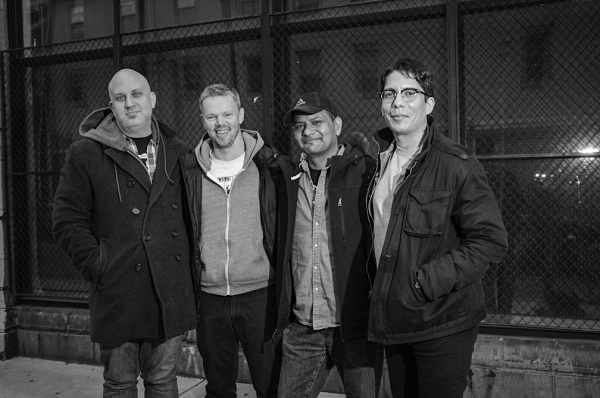 Since the documentary's release in 2016, we had planned to do an official DVD but life and other projects got in the way. There will still be something like that down the line with extra footage and the like. Thank you to all the band members, fanzine editors, record label heads, and old friends that allowed agreed to be interviewed, everyone that came down to the screenings, and anyone that supported us from the beginning. We would love to hear what you think of the finished project:
Chaka and Freddy will be talking about the doc/comp on Age of Quarantine, this Saturday, 4/4, which is an Instagram web series that you can watch live at 8pm EST on @ChrisEnriquezDrums. Check out the documentary's Facebook page for more info and updates.
Hope and strength to everyone during these trying times, we'll get through this together.
New Breed forever!
Freddy Alva
Interviews in the documentary include:
Djinji Brown (Absolution)
James Damon (Unite Fanzine)
Kevin Egan (Beyond)
Andy Guida (Supertouch)
Sacha Jenkins (Director)
Astoria Lou (Loizos Gatzaris)
Chaka Malik (Burn)
Adam Nathanson (Life's Blood)
Carl Porcaro (Raw Deal)
Michael Scondotto (Direct Approach)
Joe Songco (Outburst)
Dave Stein (Combined Effort Records)
Gavin Van Vlack (Absolution)
Brendan White (Bad Trip)
Bill Wilson (Blackout! Records)
Chris Wynne (In Effect Fanzine)
From director John Woods:
"We want to give special thanks to everyone who sat for an interview and generously allowed us use of their photos, video, film, & flyers to help us tell this story. Due to the special circumstances with releasing the documentary now we weren't able to locate and contact all of the sources for the archival material in time. We respectfully ask that if you see your own material included and haven't been formally asked by any of us please contact [email protected] and we'll work something out and make sure that you receive proper credit provided you give your approval. Thanks in advance for understanding."
***
Donate a few bucks to help with No Echo's operating costs:
Tagged: absolution, burn, killing time, outburst, raw deal