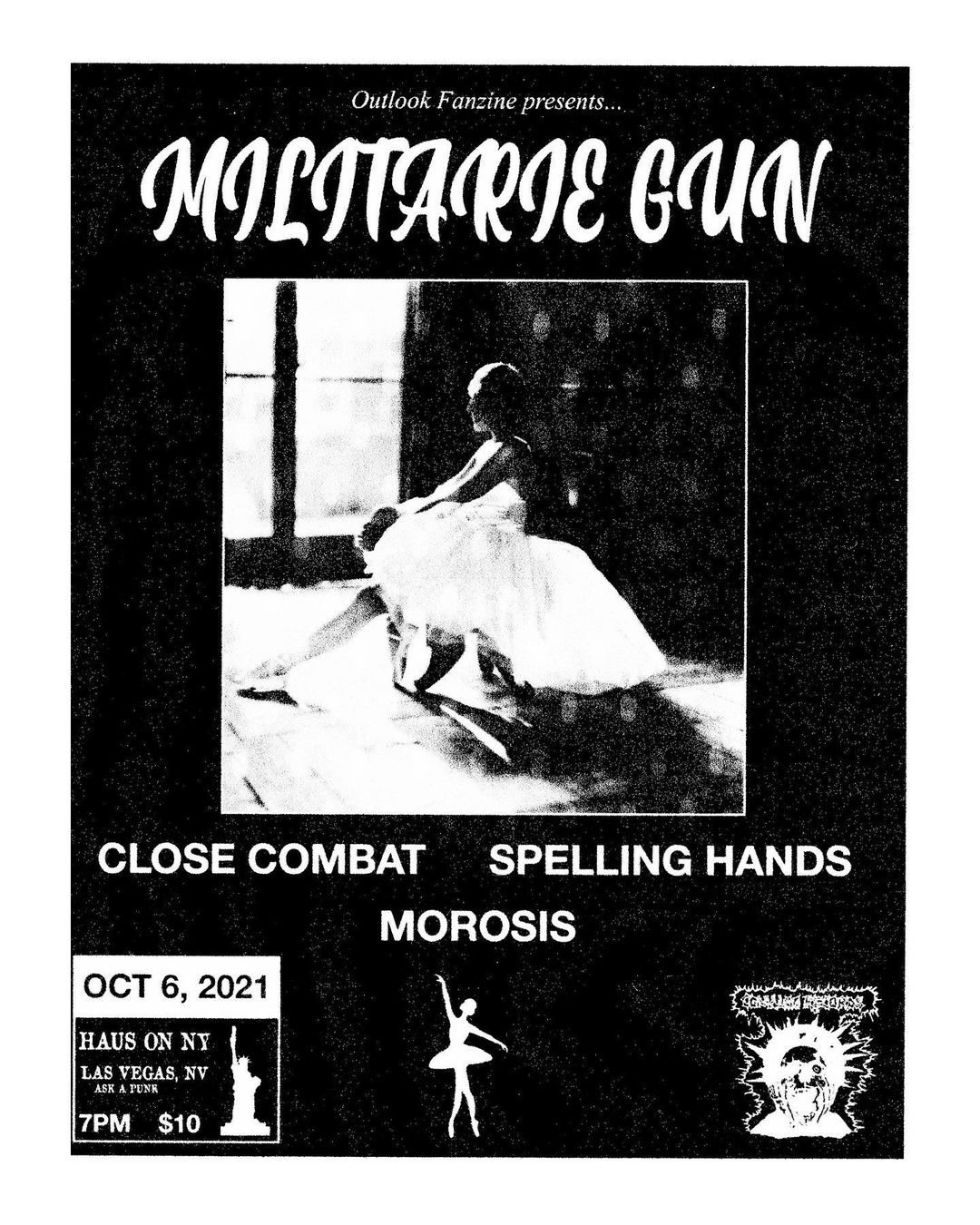 I went back to Vegas again. I wanted to see a couple shows and get tattooed so I figured I'd use my comp'd room instead of making the drive back and forth every day. I stayed at the Paris again. Out of every hotel I've stayed at on the strip it's my favorite.
The first show I tried to see was Japanese Breakfast at the Brooklyn Bowl, but I was unable to get in because I didn't have my vax card. Which I think is insane, I don't see the difference between being in a room where music is played and being in a casino touching the same chips as everyone around you. Ironically, the steampunk dork who wouldn't let me in was not wearing a mask, but he did have excellent customer service and offered some solutions that ended up not working for me.
I was already frustrated from being on a losing streak the entire day and realized I hadn't eaten in a while so I went to a place that advertised vegan options. I don't know if it was because I was angry but the mushroom burrito at a place that I'm not going to call out was inedible. If you're vegan don't eat anywhere on the strip.
The next day I checked out and moved to another hotel chain that offered me a comp room. I intended on giving my Caesars room to Militarie Gun playing that night but I wasn't able to recheck into a new room the same day I was checking out of room for free. All is not lost though! I had a comp room at The Strat and checked in over there for them.
Capriotti's Impossible cheesesteak, no cheese, is good if you're in a bind but you might puke a little bit if you inhale it too quickly before a tattoo. I went to Dahlia at Collective Tattoo Parlor. Cool spot, good playlist, and they use vegan materials.
Afterwards I headed over to Haus on NY, which is run by Outlook Fanzine. I got there in time for Spelling Hands, who remind me of Prayers but catchier. Close Combat played next. Really good, straight-forward fast hardcore. Then the fuzz showed up. If you're going to a house show, please do not block driveways or make things difficult for the neighbors. The cops will be called and ruin things for everyone.
An alternative venue was being sought, and after some hope was lost people started trickling out. Then the skies opened and the sun began to glow. Outlook Fanzine convinced his family to get out of the house and move the show into the living room. They had quite the Encyclopedia Britannica collection. [Militarie Gun vocalist] Ian [Shelton] took on the role of camp counselor and instructed everyone to respect the house, avoid the wall sized mirror, and only jump up and down.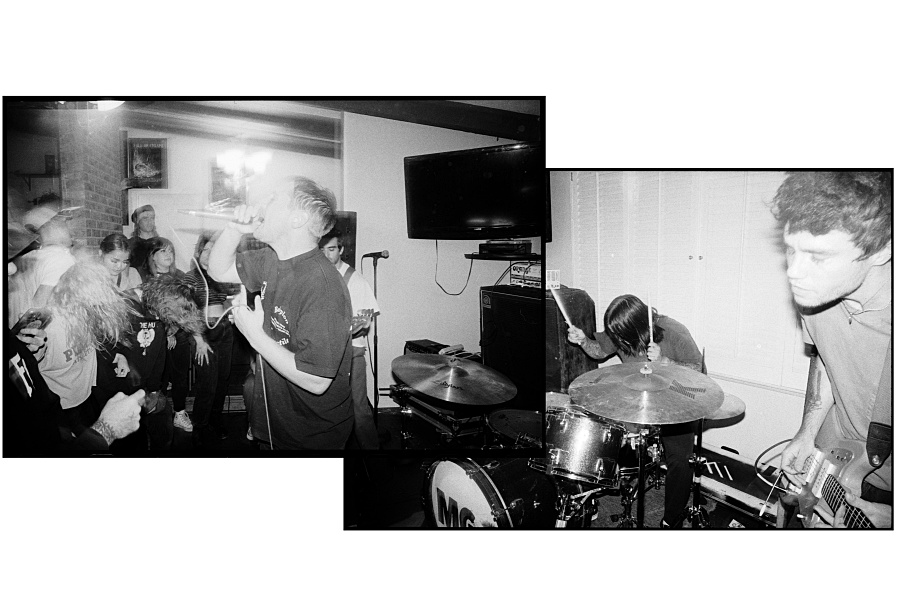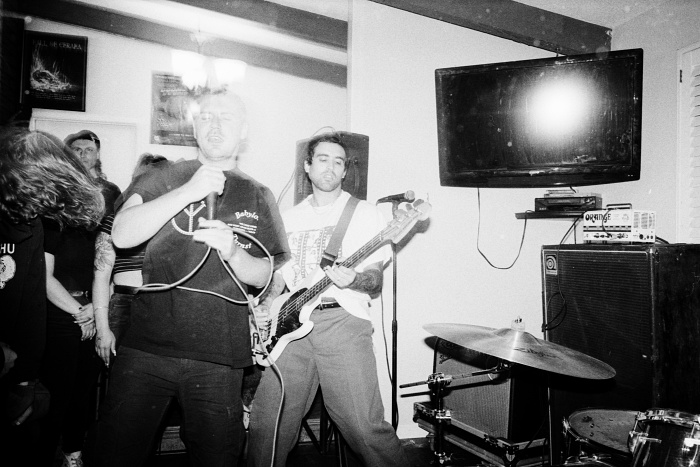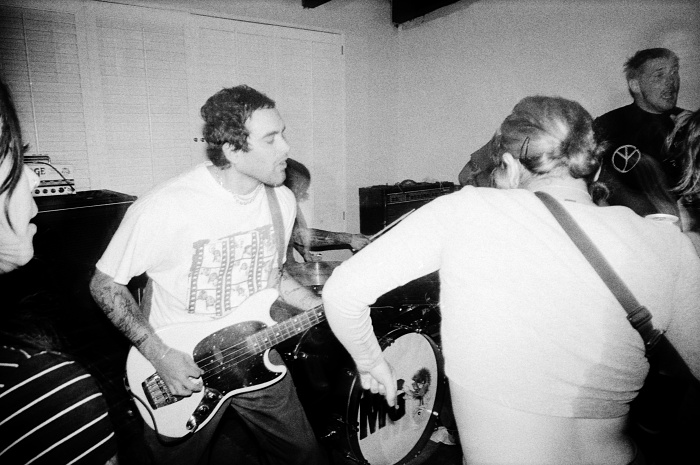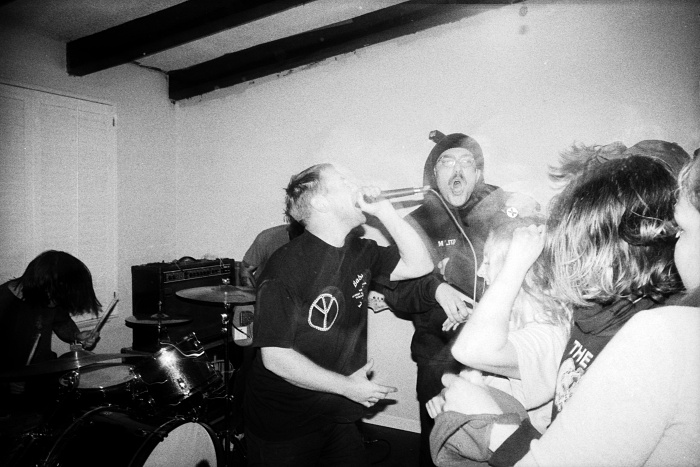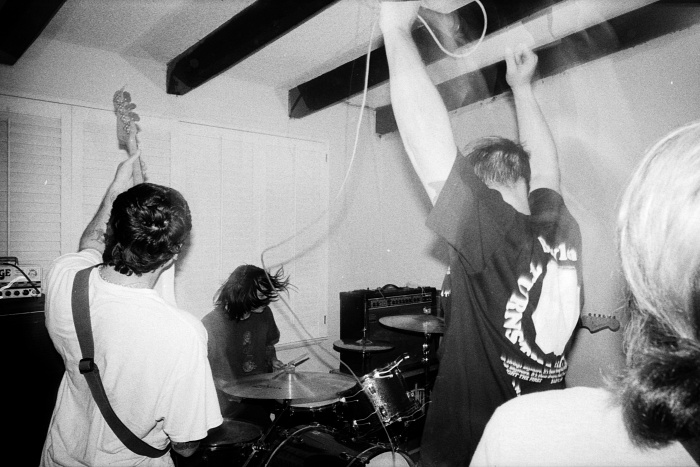 After the gig we headed to the Strat to drop off their stuff in the room. As we were leaving to get pizza, a couple in the room across the hall were going at it. I silently cheered them on. We hit Evel Pie in Fremont and I got the 420 mushroom slice this time. This was the most satisfying thing I ate this entire trip.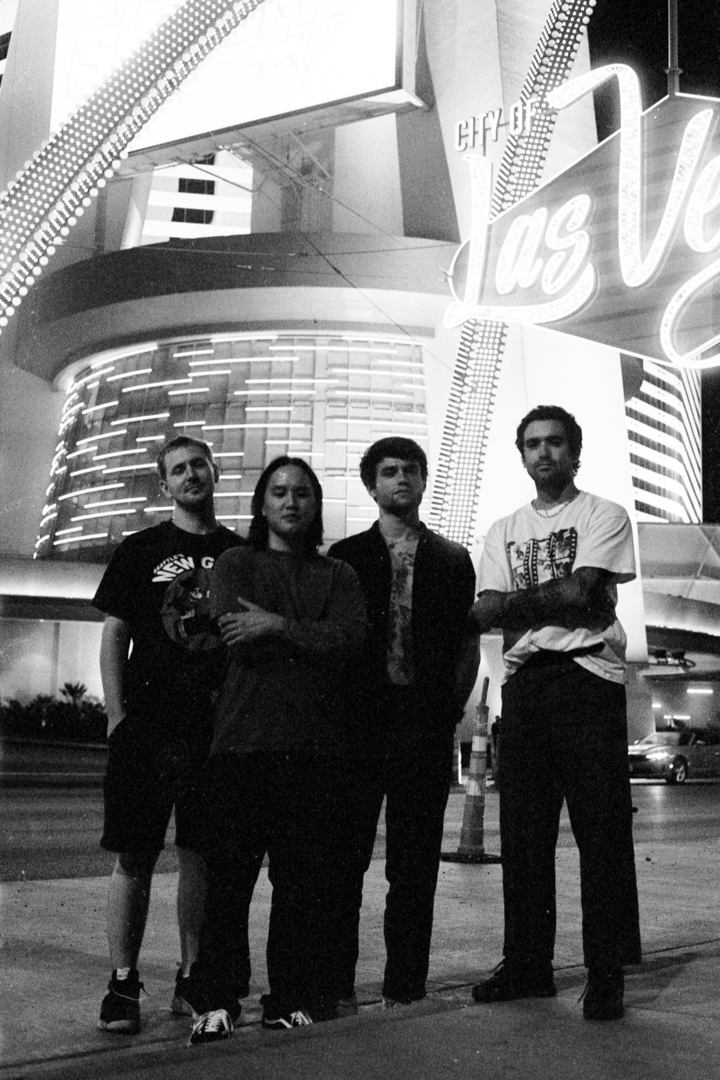 I have a long running project of taking portraits of bands after their show, and this time was no different. Before we parted ways, I got them to pose for me in front of the hotel. They're in the middle of a full US tour right now (dates below), check them when they hit your town.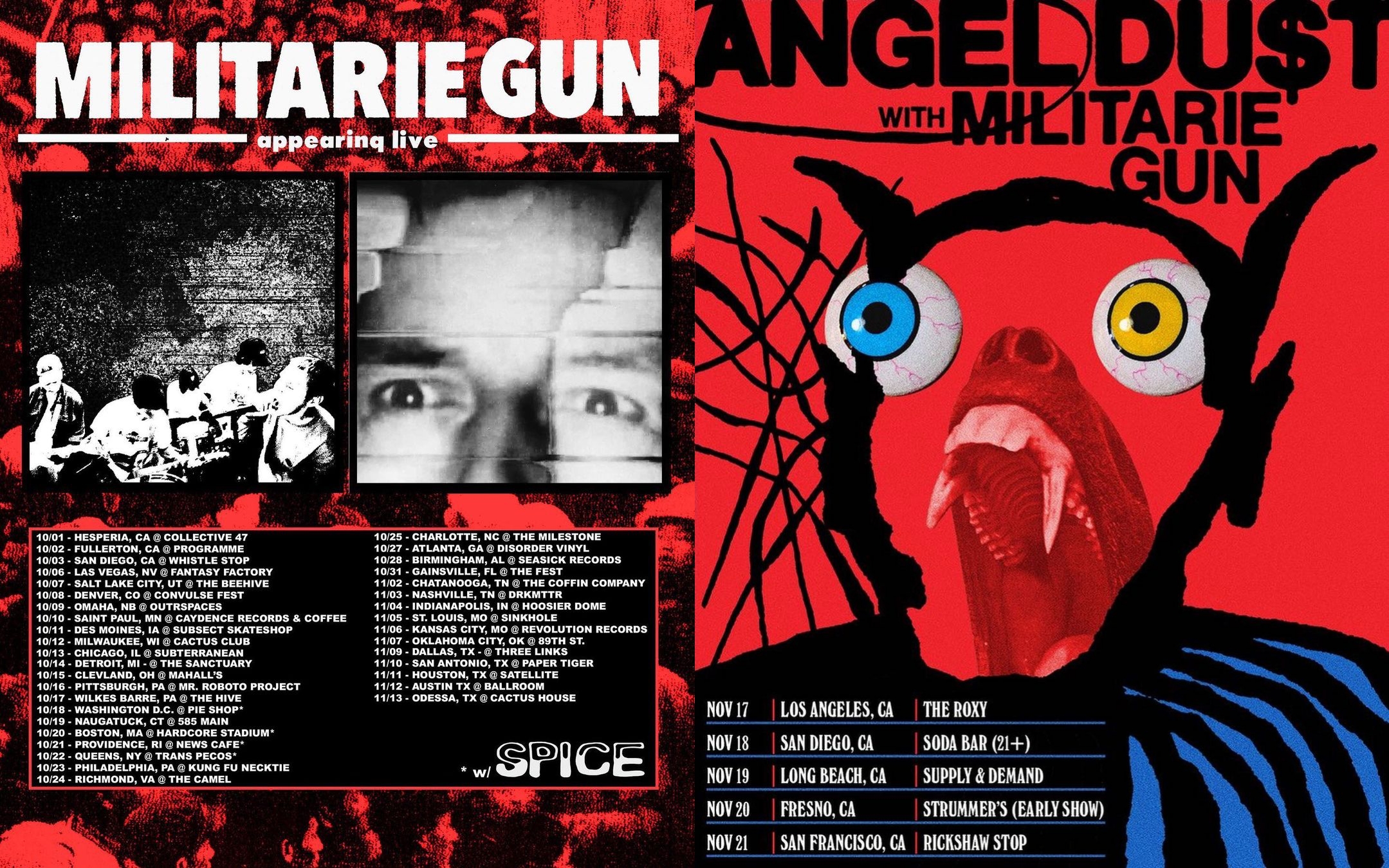 ***
Help Support What No Echo Does via Patreon:
***
Tagged: militarie gun