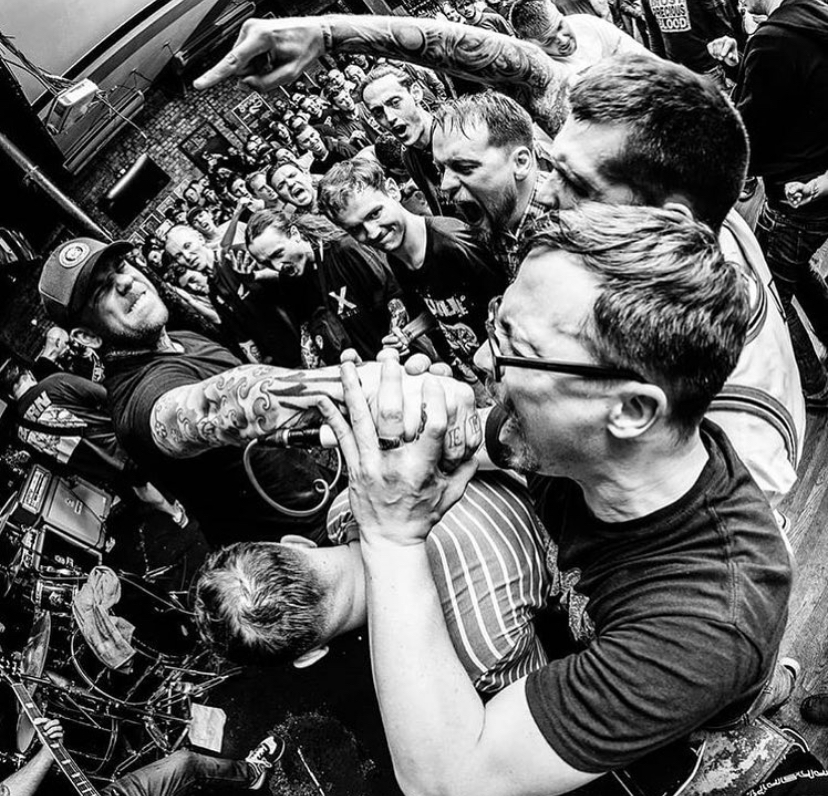 Best known for his vocal work in One King Down and Most Precious Blood, Rob Fusco is back in the mix via Take Life. The project finds the New Yorker collaborating with guitarist Rafe Holmes (Insvrgence) bringing forth a sound steeped in the more forward-thinking side of the metallic hardcore spectrum.
The first release from Take Life is You Are Nowhere, a 12-track sonic storming that was produced, mixed, and mastered by Randy Leboeuf, a talented engineer who has also worked with such bands as Dying Wish, The Acacia Strain, and Great American Ghost.
I caught with Rob Fusco to talk all-things Take Life, his experience stepping back into the vocal booth, and why he keeps returning to his hardcore roots.
Firstly, tell me how you connected with Rafe Holmes and how/when the seeds were planted for Take Life.
First, thank you to No Echo for taking the time and energy to engage. The attention is appreciated. And thank you to your readership. Yes, you, reading this. Thank you.
I'd been a fan of Rafe's guitar playing for some time before I reached out via socials (around summertime 2020) to see if he'd be interested in writing something together. Almost immediately he agreed and was demoing material thereafter at a jaw-dropping pace.
The volume and quality of his output are inexplicably matched. Typically, one is sacrificed for the other. Such is not the case with Rafe Holmes.
Next thing you know, it's November, 2020, we're in Belleville, New Jersey, we've got a thousand dollars for Yerba Mate and Taco Bell, I've got a Care Bear suit on, the upstairs bathroom is flooding from a broken hot water heater, and we've got the better part of an hour's worth of venomous cacophony somehow contorting and gelling into tweve songs of torqued up fever dream.
How much was the stylistic direction discussed before you even began working on the material that would end up on You Are Nowhere? In other words, did you narrow down a specific set of influences you wanted to mine from, or did it all come as it was being developed?
Both. We shared ideas constantly about structure, pacing, tone both prior to and during writing. However, just as I had final say on the vocal structure and creative decisions related to that, Rafe had final say on riffs and overall musical framework.
Rafe was also exceptional at translating rough musical ideas I would sketch out, with or without citing examples. He speaks a musical language with awe-inspiring fluency.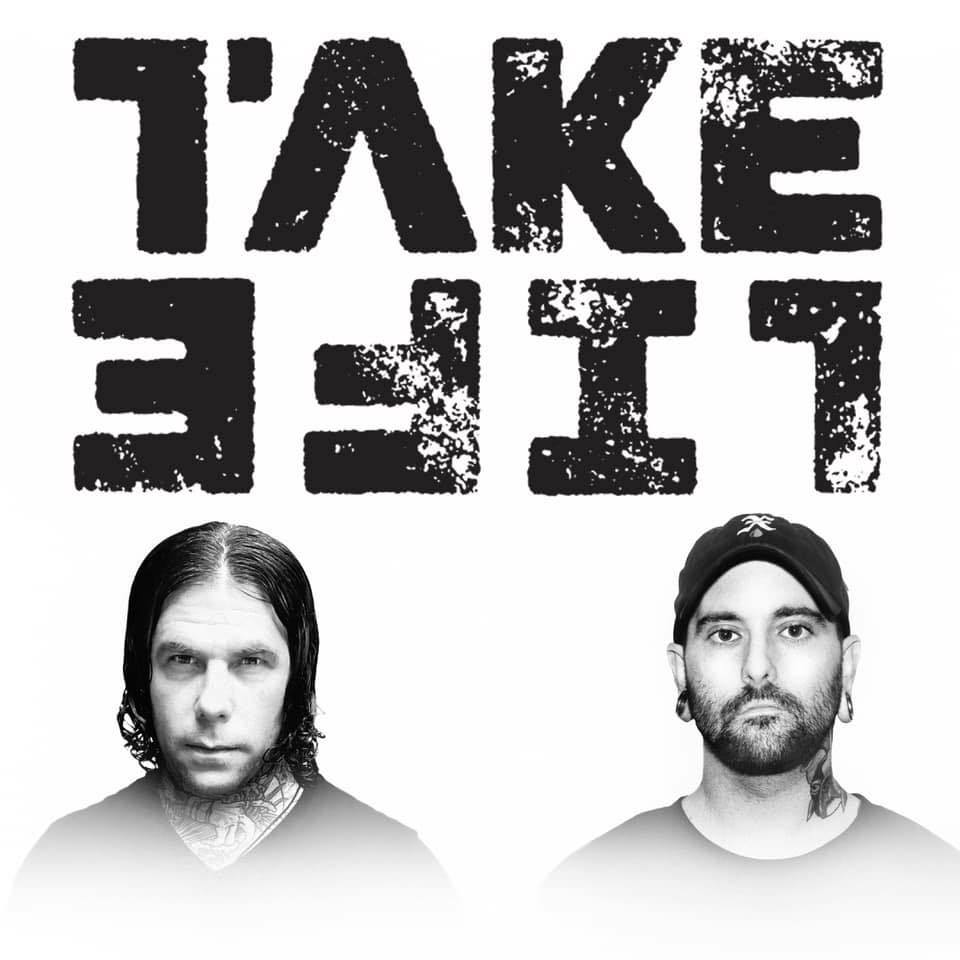 Correct me if I'm wrong, but it's been a minute since you've done a new musical project. How did you find the recording experience this time out?
It has, indeed, been a minute (or more accurately, 5,592,710 minutes) since my last full-fledged full-length recorded effort. Prior to this I was honored to lend my voice to Treason, Mind Power, and The Acacia Strain as a feature, but it has been nearly a dog's age since tracking to this extent with this degree of focus.
I can neatly sum my experience with Randy LeBoeuf: STANDARD-SETTING. I'm not exaggerating when I state that I'd be completely okay if Randy was the only producer with whom I was to work for the remainder of my career. He is as brilliant as he is kind, and he has the rarest knack for understanding what a person needs in the moment—whether that's some soft encouragement, hyped-up motivation, or a little bit of push-back (especially with vocalists—we can be a bit difficult at times, admittedly.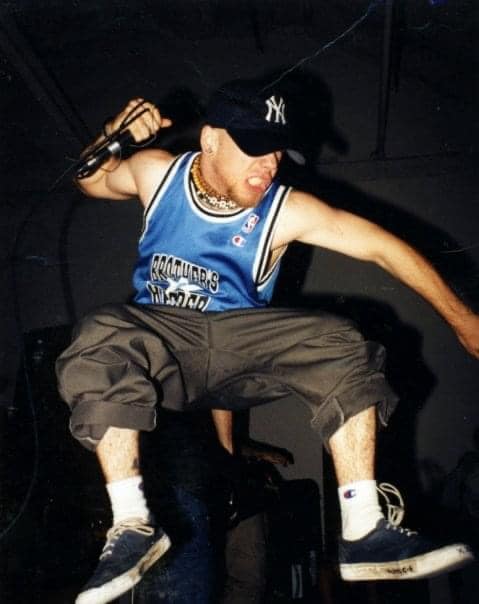 Did you find that your vocals had changed at all with age, or did it feel just like the old days?
Of course, my voice has changed somewhat, especially in contrast to my much earlier works. Obvious age difference aside, I feel much more relaxed, centered, and diaphragmatically supported, and I'm attacking my open vowel sounds from a solid place. So this sums to a comfortable low-to-mid register tone since I'm, quite frankly, not trying so hard, i.e. over-attacking.
I've also discovered that using a Shure SM-58 for 100% of my takes offers more mid-range bite and allows for a more natural "live" sound—more raw sounding without being overproduced. For a vast majority of my work prior I opted for a Shure SM-7B which is very forgiving, but my voice tends to be a bit too clean sounding through that mic. Especially up against music that's as heavy as Take Life.
Most of us expand our musical horizons as we get older, but what is it about hardcore that keeps drawing you back?
Considering the idea of being drawn back into hardcore feels strange to me. I'm equally unsure that I ever left as I am that I ever belonged.
My musical horizons are as expansive as they've ever been—even from a very young age I was equally at home with Holst as I was with Minor Threat. That is still a constant.
So, I'd like to think that regardless of my choice of medium or genre, I'd abide by my approach which succinctly boils down to a few basic precepts:
I endeavor to write and sing from an honest place—if you are creating disingenuously it is obvious, and no one worth knowing will respect you.
My writing should be interpretable—gone are the days of overt signalling. I'd like the listener to absorb and re-translate what they hear in a way which is somehow impactful and thus individually meaningful.
And lastly, it is critical that I let the song do as much singing as I do—it would be flagrantly solipsistic to bluntly impose my will and ideas and voice onto the framework of a song. I want to harmonize with that entity into which I care to sew my ideas and voice so that it might become seamless—one cohesive, impactful work.
***
You Are Nowhere is available now across all digital outlets, including Bandcamp. Translation Loss Records will be releasing the vinyl version in July (order here).
Take Life on social media: Facebook | Twitter | Instagram
***
Help Support What No Echo Does via Patreon:
***
Tagged: most precious blood, one king down, take life